Here's a few snapshots from mid-May:
In the front yard, the tulip colour scheme gradually changed to mostly ivory and dark purple.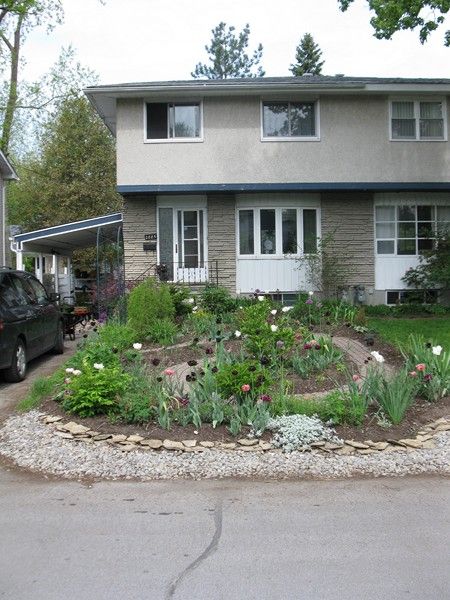 Backyard, with tulips in full swing in the sun bed and the corner bed looking all spiffy with colour and texture - note Rose's bird feeder!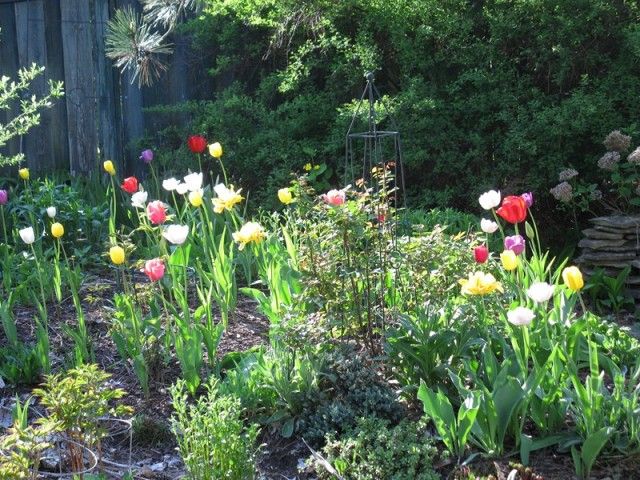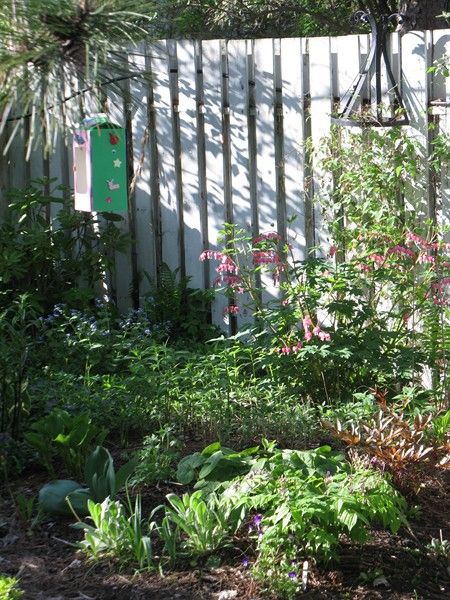 Aaaaaaand a couple weeks later!
Front yard!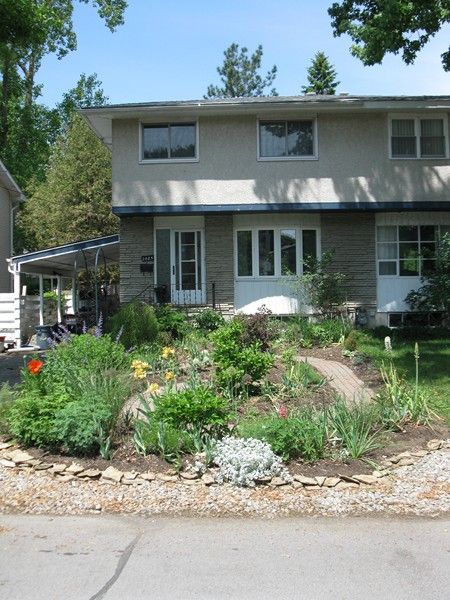 Many things I am chuffed about just now, including:
Irises purchased from the plant sale a couple years back are now blooming! Not what I thought I was buying, alas, but pretty nonetheless.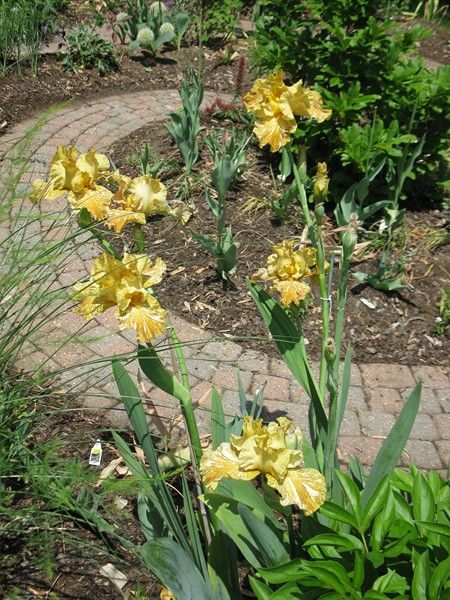 Poppies are blooming too, for a nice splash of neon colour. This plant has something like 15 buds on it.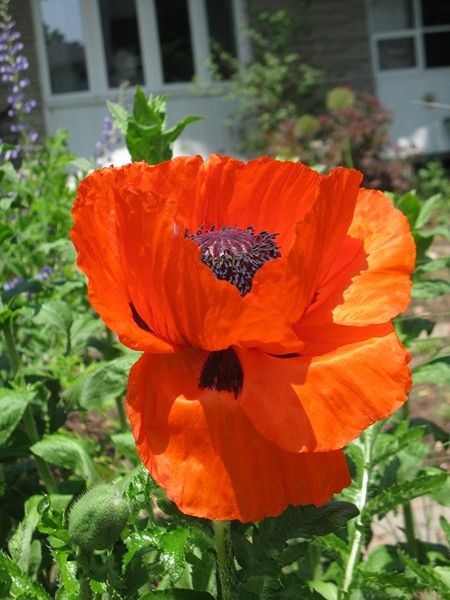 Baptisia is also clearly in its element here. It's half again as big as the peonies with a zillion beautiful flower stalks.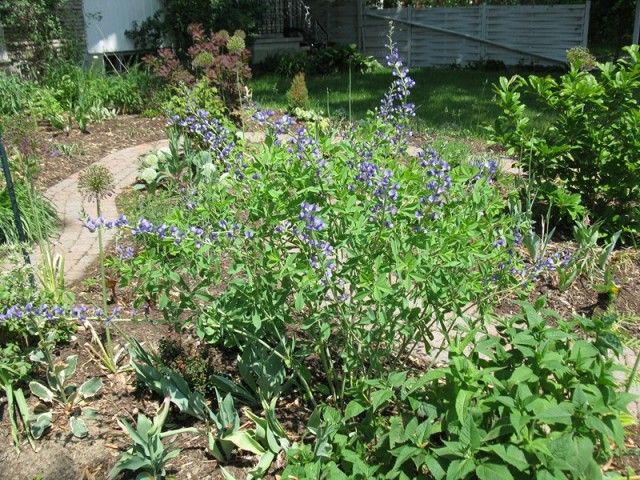 Jade Frost sea holly is apparently about to bloom! Squee!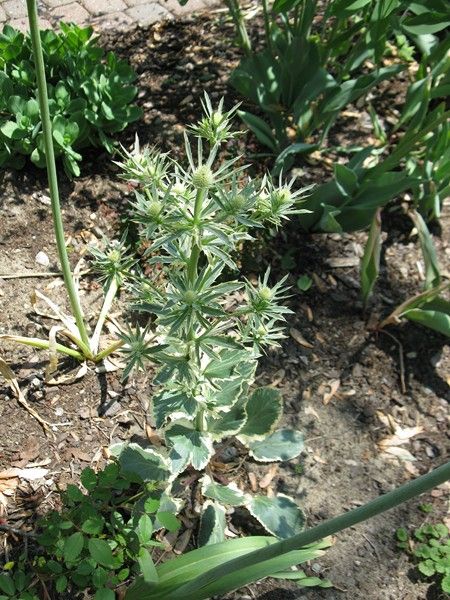 Interesting little plant called "Red Feathers", or echium amoenum - apparently recently introduced. Have to water it a lot to keep it going just now, hence the flopping over in the picture, but once established it should be a little less demanding.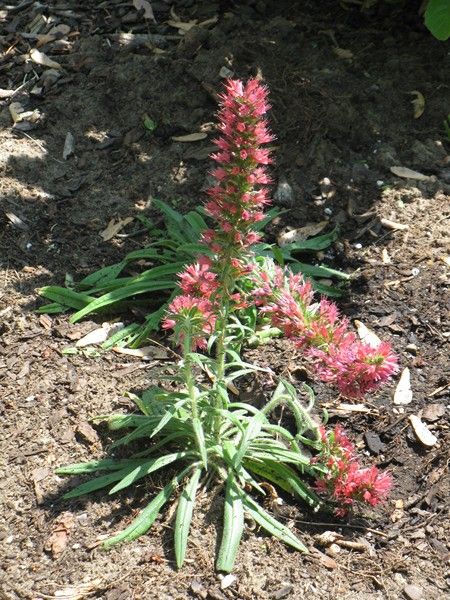 Gentsch White hemlock is proving a lot more tolerant of heat and drought than advertised! Much whiter in the sun, too, I think.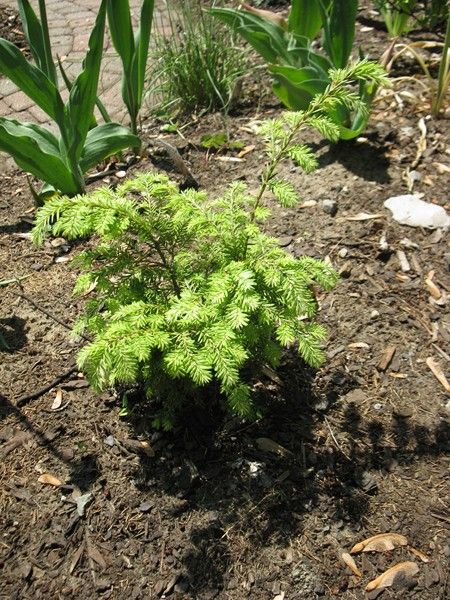 Smokebush, having finally leafed out, is gorgeous.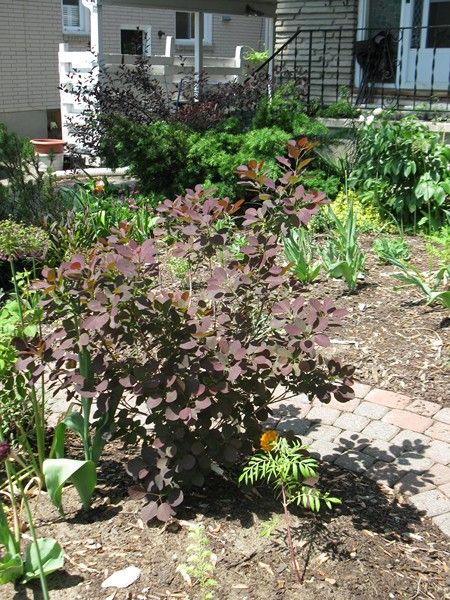 John Davis rose is about to explode into bloom. I've been battling spider mites and god knows what other insect plagues on most of the other roses, but this one makes up for all of it.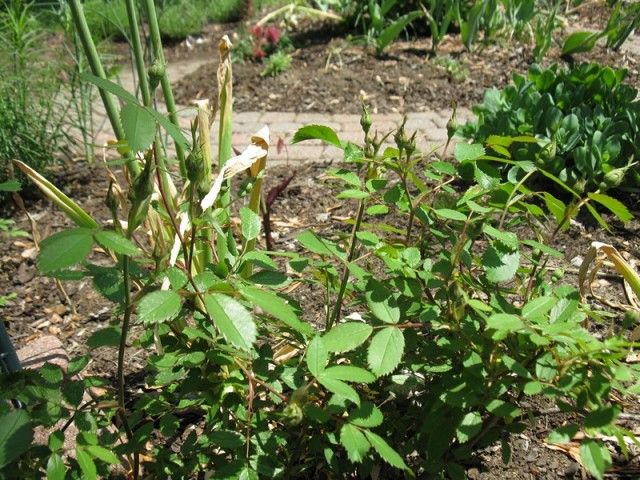 I forget what these little short alliums are called, but aren't they funky!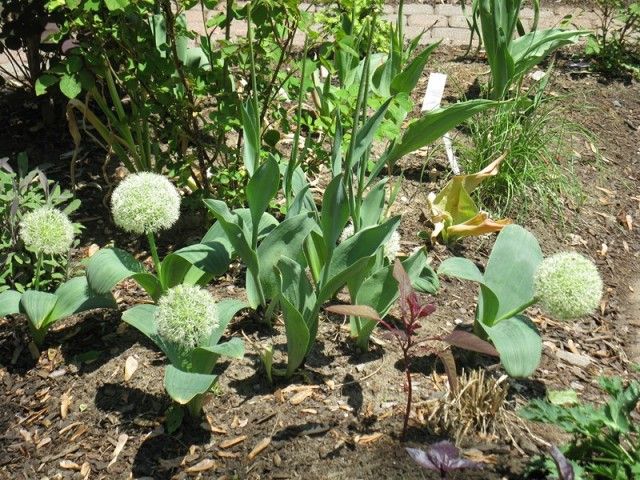 This is the back third of the front yard and is the only piece of it I'm not quite happy with. Somehow it is failing to come together. Some of these plants will be more impressive when they get established (i.e. dittany) but there's this very big BLAH blank patch front and center, and no colour to boot. Needs work!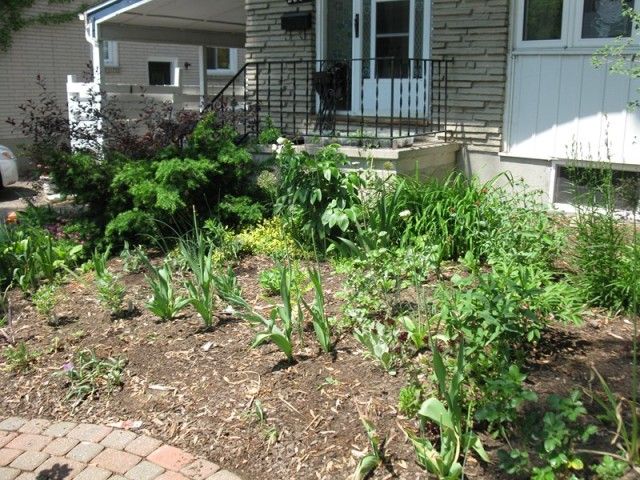 Brand spankin new side yard, featuring a few plants!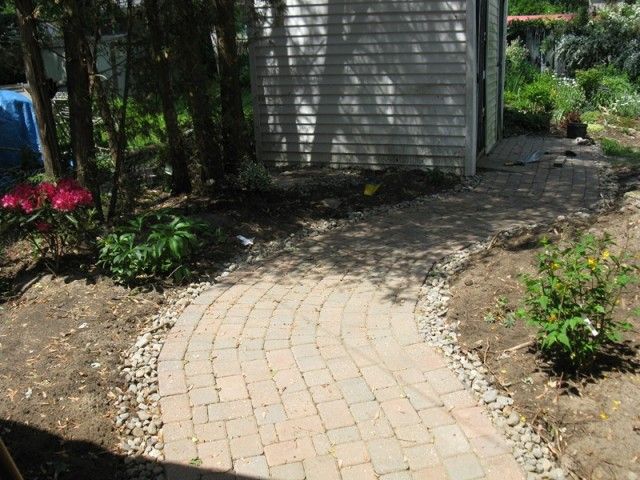 Closer look at the Nova Zembla rhododendron, because dayumn.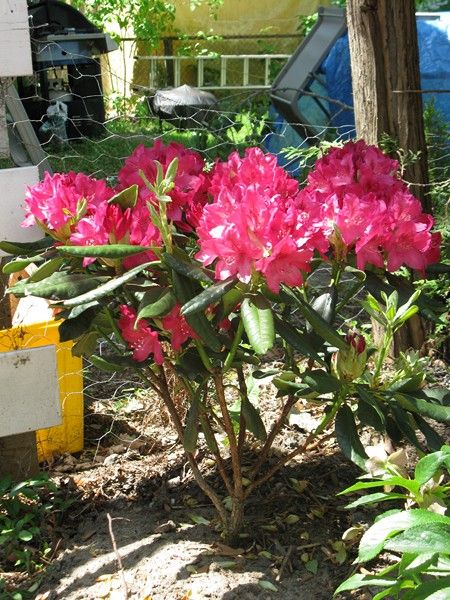 Backyard!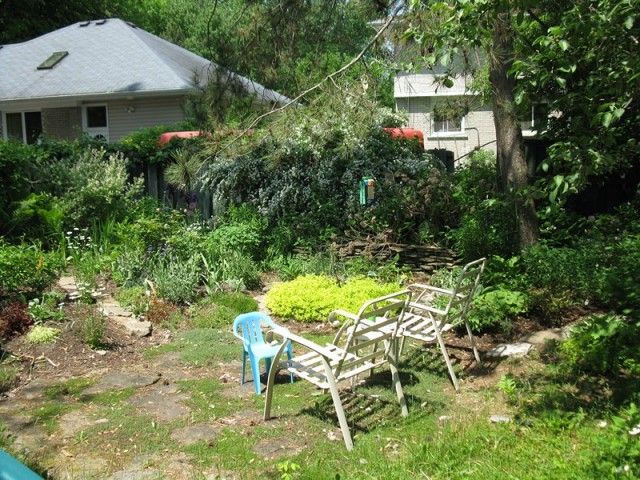 Going round the beds:
Shade bed has been edited and added to somewhat and I'm already happier with it. Mockorange is also about to explode into bloom, to my delight.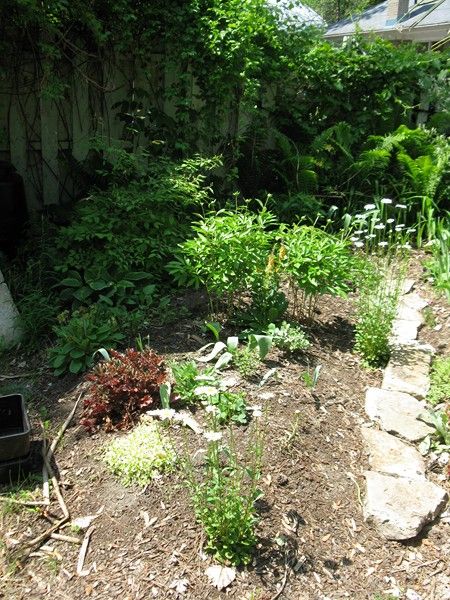 Sun bed, looking slightly wild and woolly but pretty swank for all that.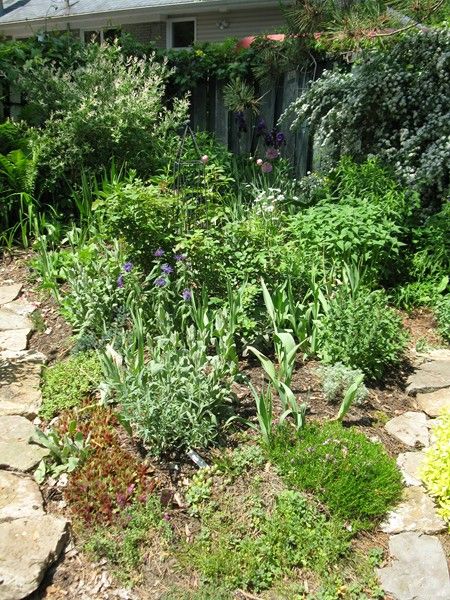 Another view of the previously mentioned two beds. Also featured in all three pictures are repurposed flagstones making the paths much swankier.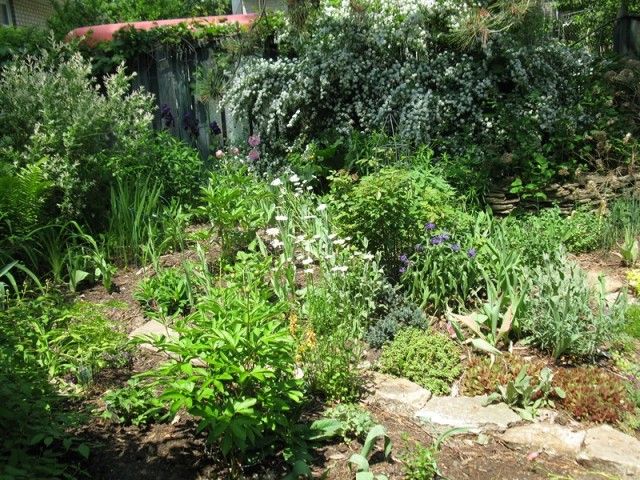 Corner bed again, featuring rhododendron still going strong.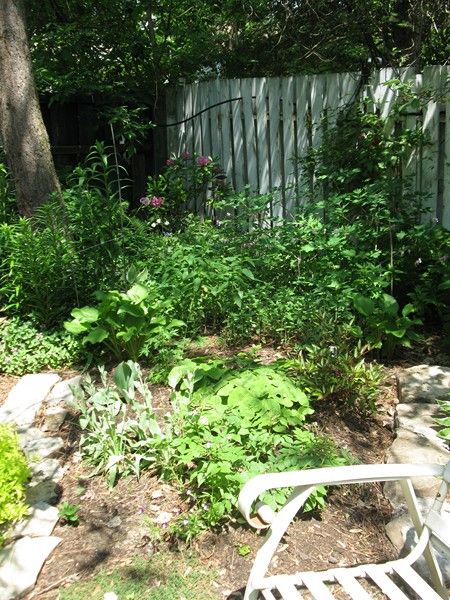 Textures in the corner bed that make me happy.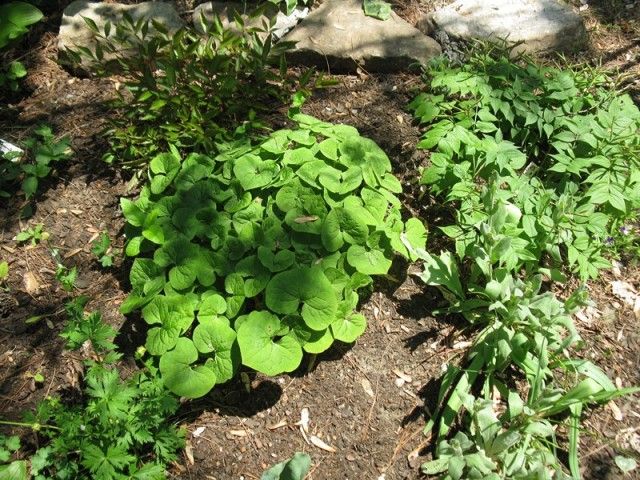 East bed - need to beat back the hydrangeas and the grass, and maybe restrain the enthusiasm of the bee balm a bit.