Drive-by picture post!
Overall: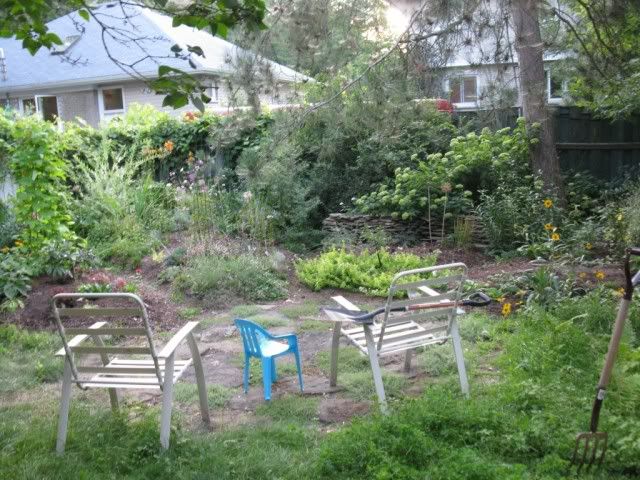 Newly edited sun bed: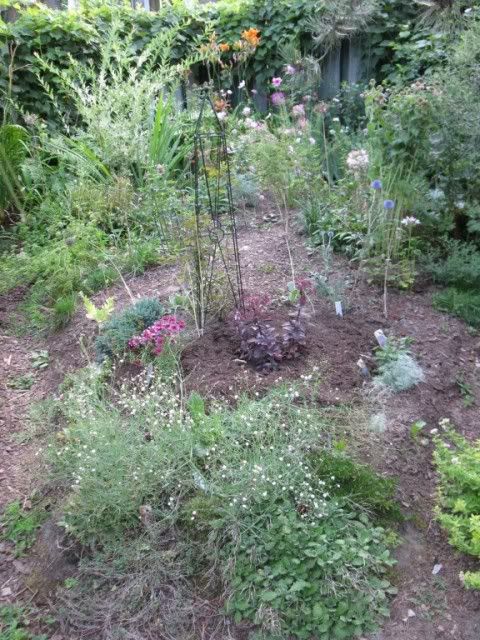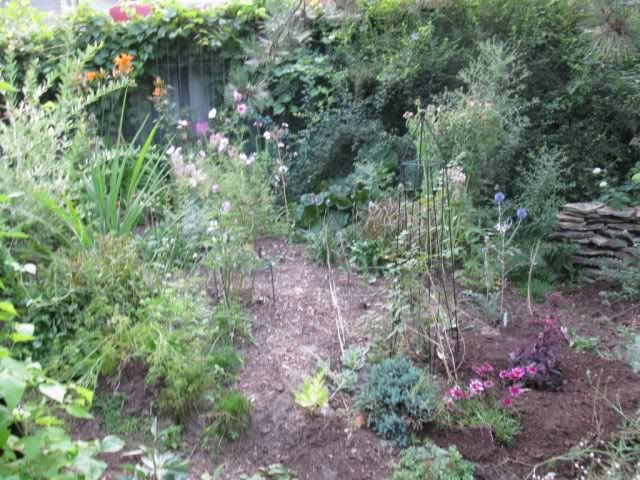 Added purple emperor and autumn joy sedums, as well as heaven's gate coreopsis. Bee balm has been chopped up and relocated all over, as previously mentioned - it didn't even wilt; rose campion is now propping up the joe pye weed, although it left seedlings behind - but those are back behind the rose and juniper, though, where I think they'll be quite nice.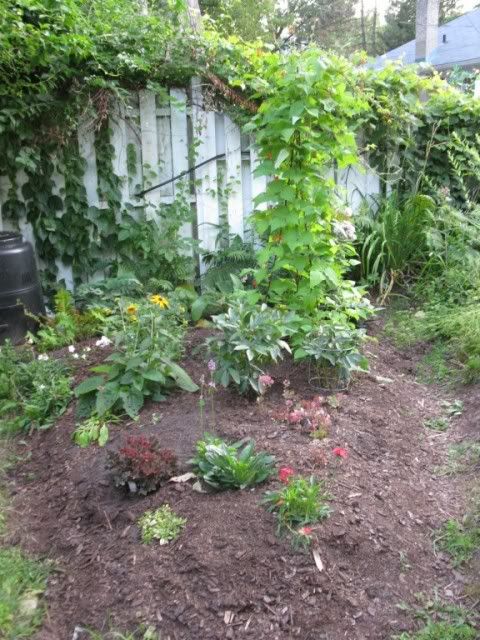 Shade bed as it stands: beginning to fill in. Some sedums from Canadian Tire, as well as a funky ruffly purple heuchera.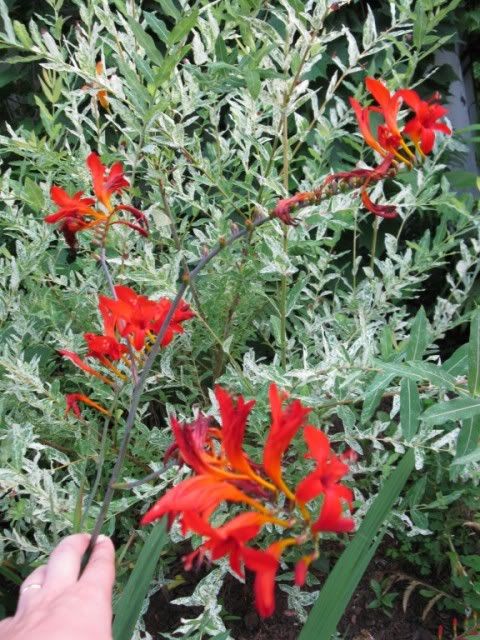 Crocosmia. Need a hoop for these next year.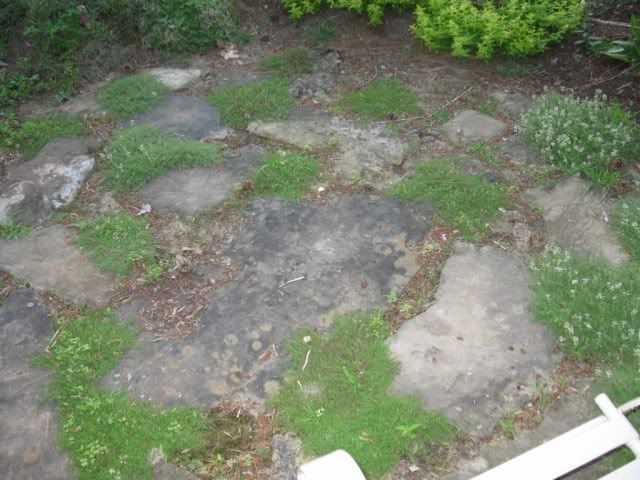 Awesomely filling in patio thyme.