aka I ♥ MAY ZOMG.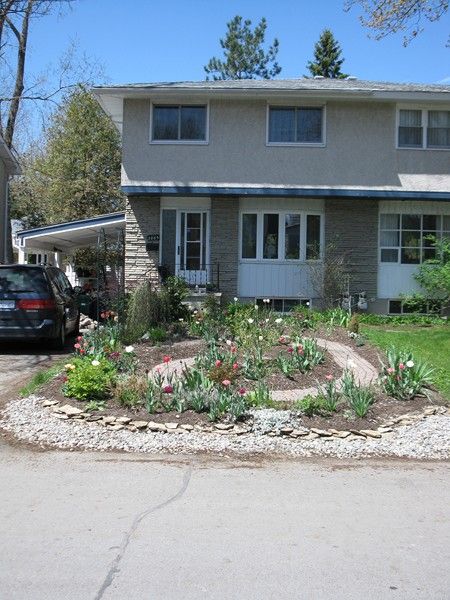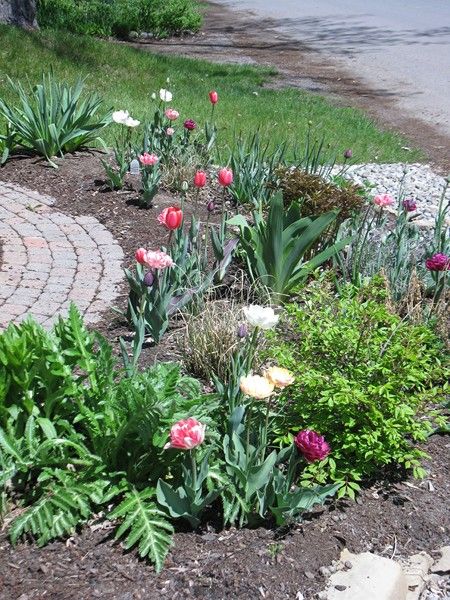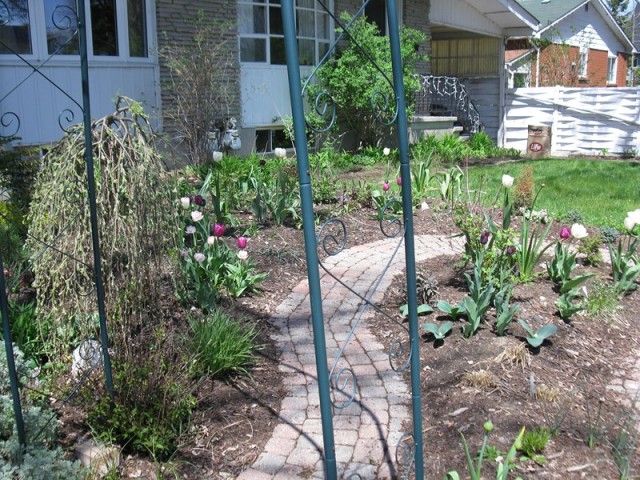 Tulips - so gorgeous! I'm pretty happy with the blend of shapes, colours, heights, and bloom times, too.
Out back, meanwhile, ignoring the disastrous construction zone that is the back half of the yard: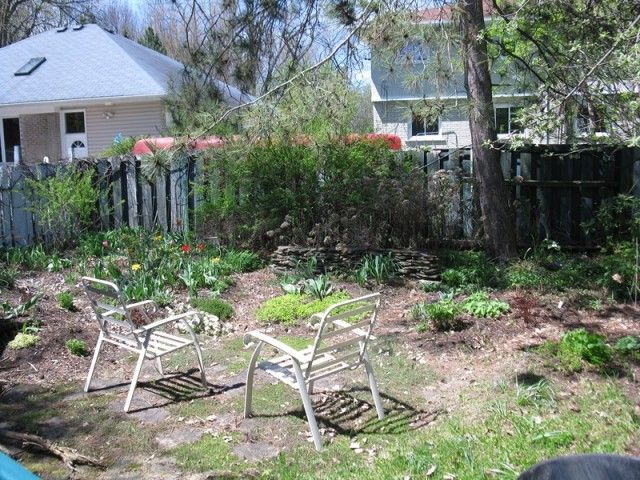 Back here the tulips are just getting going, weirdly - didn't think the difference in light levels was THAT dramatic.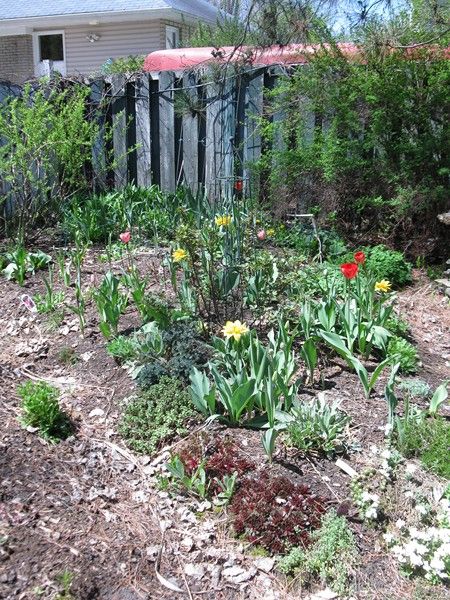 The periwinkle is making a bid to take over the woodsy part of the corner bed. I haven't totally decided whether I'm OK with this or not.