Between the midsummer maintenance plateau and the new baby bombshell going off, I haven't been out there much just lately and it's looking a little scraggly. For posterity, however, here's the front yard: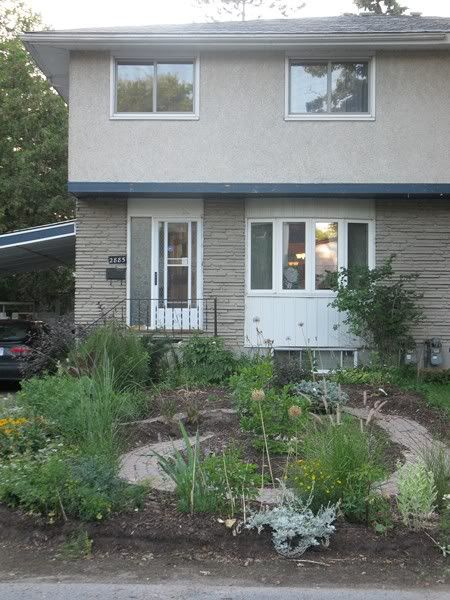 I planted some purple fountain grass, but otherwise have mostly just been trying to keep the weeds and bugs from taking over. Results in the backyard keep me hopeful that this will start to fill in over the next few years. I must plant (a) more lavender, maybe along the border between me and the neighbour and (b) more crocosmia, because ZOMG check it out in the back sun bed: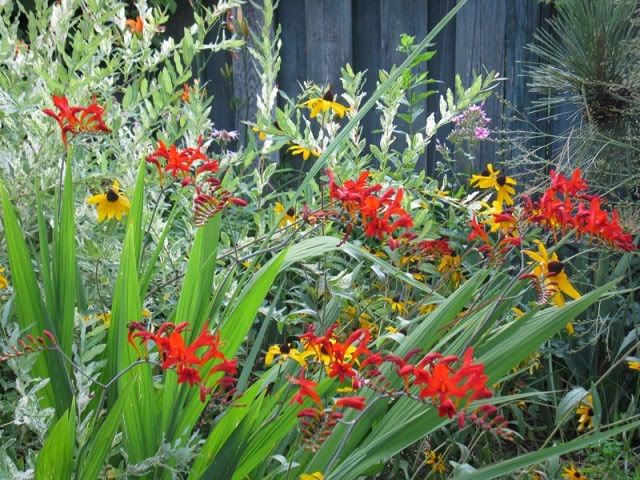 Said bed is, unexpectedly, rocking the midsummer colour - between the globe thistle, liatris, crocosmia and rudbeckia, this is pretty classic, no??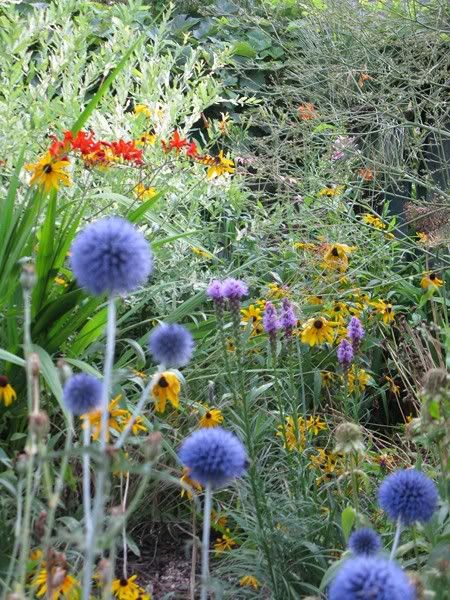 Although a little stringy and green in the middle.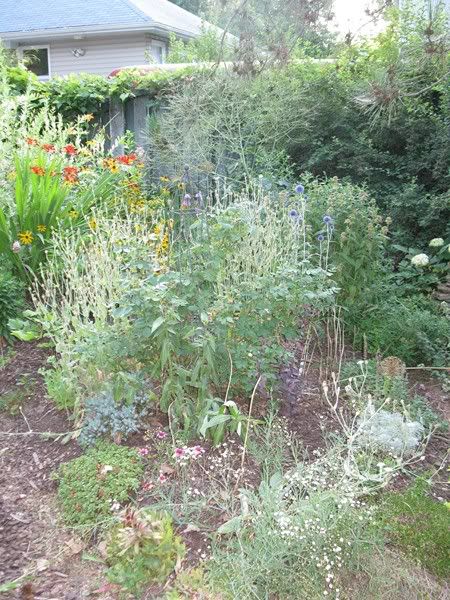 I will have to find something else to fill in the space in front of the rosebush this time of year. More lavender, maybe? It's about the right height, and nice and silvery. Could stand a few more liatris, too; they're a little taller but very vertical. Time for a shopping/brainstorming nursery trip, I think!