Also: pictures!
FRONT YARD
Overall, for the record: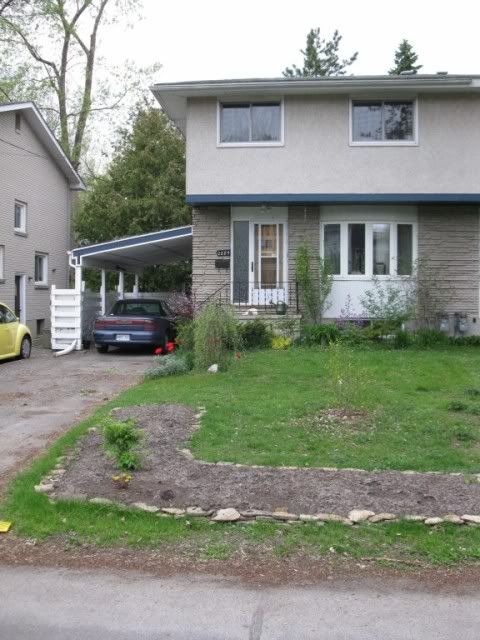 Stoopid lawn. It's as patchy and lame as ever. Although some clover has come up here and there, so I guess that's something. My next-door neighbour, with whom I share said stoopid lawn, has shared the depressing news that he has also tried to overseed it in years past and never had much luck.
Oh, purpleleaf sandcherry, how I ♥ you.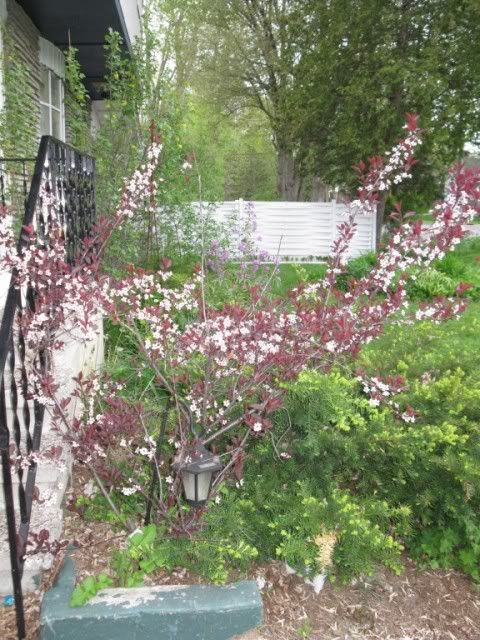 Money plant! This should be fun come the fall. It's surprisingly tall, too.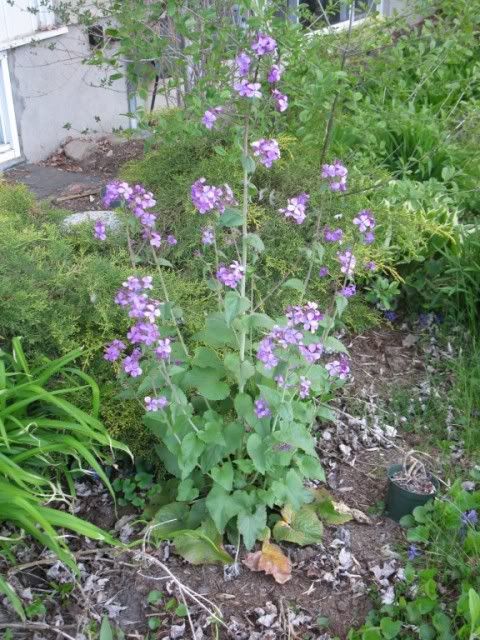 OMG. Scarlet Majesty tulips FTW. I am SO buying more of these next year.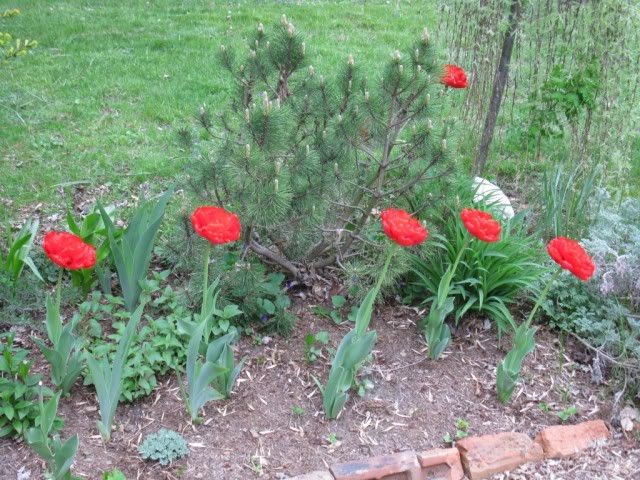 BACK YARD
Overall: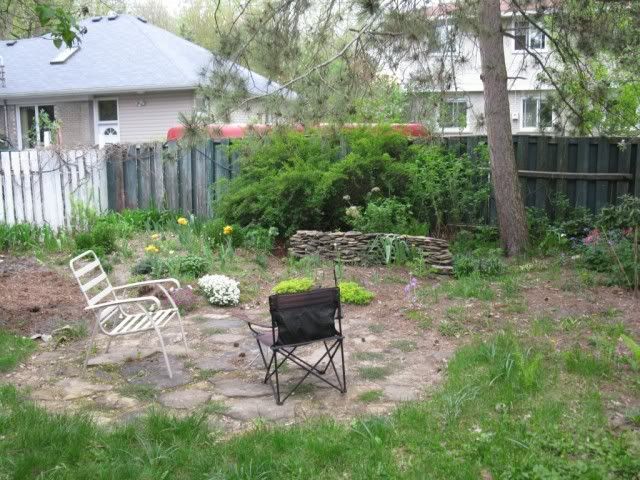 I have finally figured out what patio furniture would work back here: a couple of nice adirondack chairs, especially in cedar so they could weather to a nice silvery colour, with a little side table and footstool(s). They're surprisingly comfortable, those things.
New shade bed, strictly for future reference. Weeds are already invading. Must make with the mulch!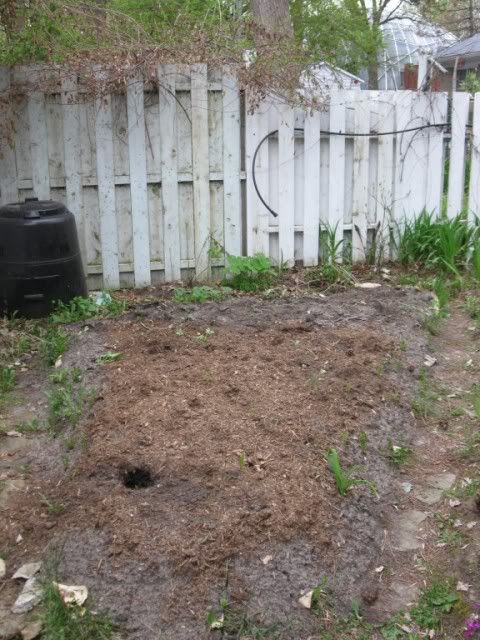 Sun bed.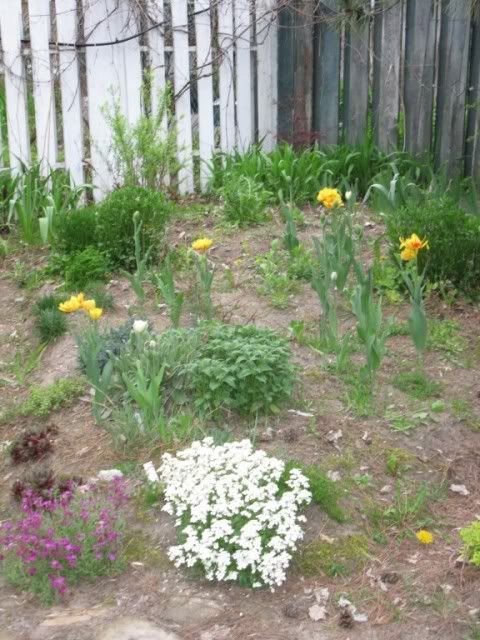 The yellow tulips were supposed to be part of a "french lace" blend of pink, white and purple. Somebody wasn't paying attention when they picked my order. Fortunately Breck's has an insanely generous return/replace policy, so they're sending me another batch, and I will just move the yellow ones somewhere else, because they are pretty stunning.
Wall bed.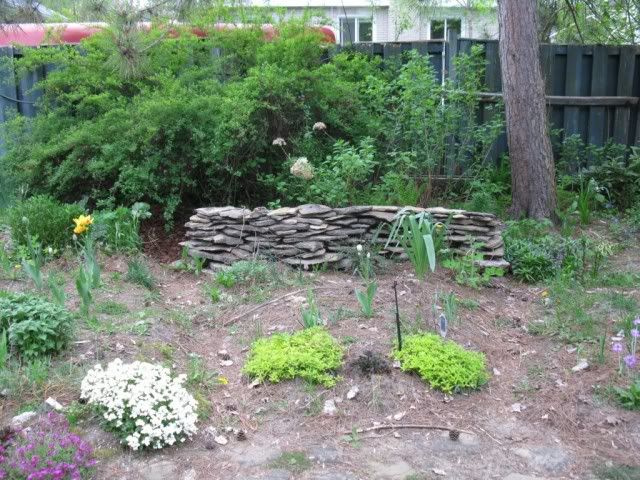 Corner bed, featuring weeds, weeds, weeds. Ugh.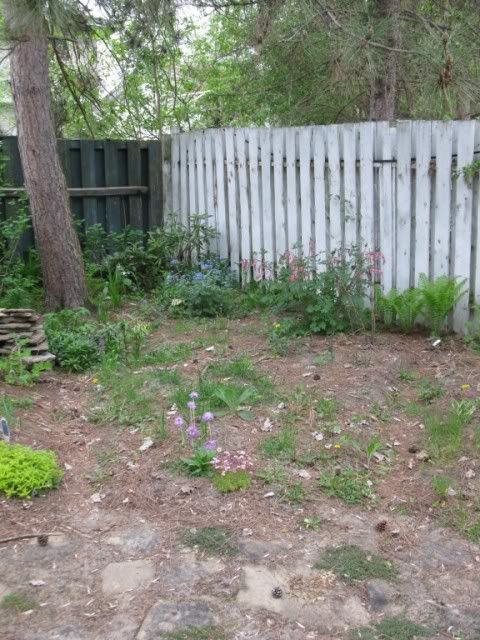 HowEVer, the very corner of said corner bed is looking quite nice.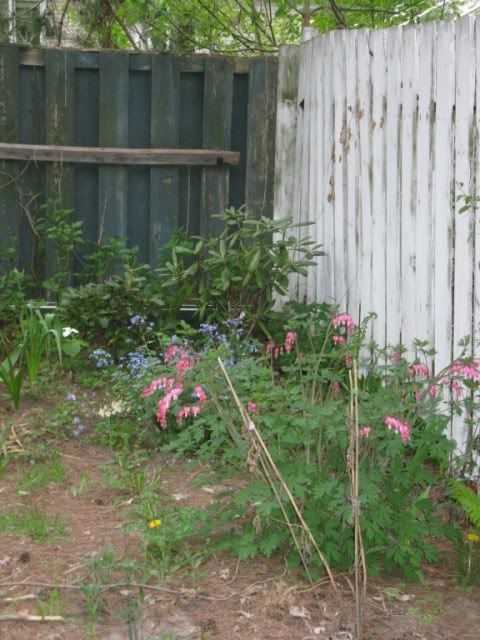 Also, I was stoked to see that the trillium sent up two stalks this year! Maybe next year I might actually get two flowers out of it.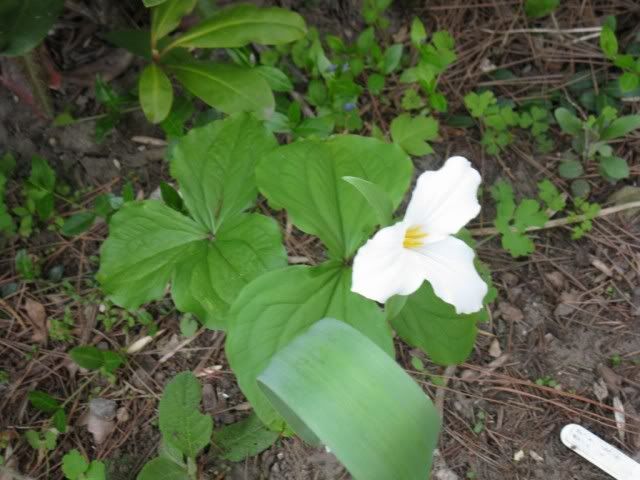 East bed.