Aha! Look at this, I have discovered how to make a cut to contain all my mad progress pictures!
FRONT YARD
Overall: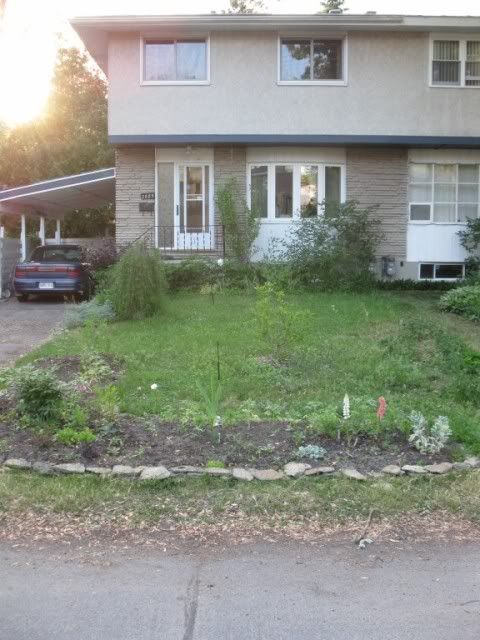 Well, it's insanely weedy and disappointingly free of poppies, as far as I can tell, but it's getting there.
Woo, lupins! After seeing a yard chock-full of many-coloured varieties of these, I am hoping they seed themselves around freely.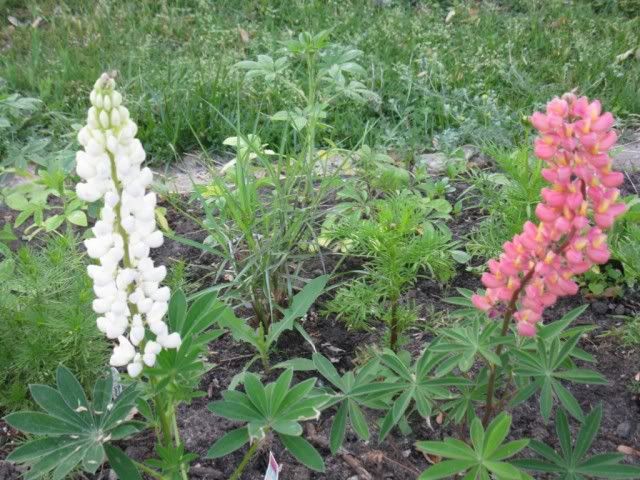 Peony blooming, FINALLY.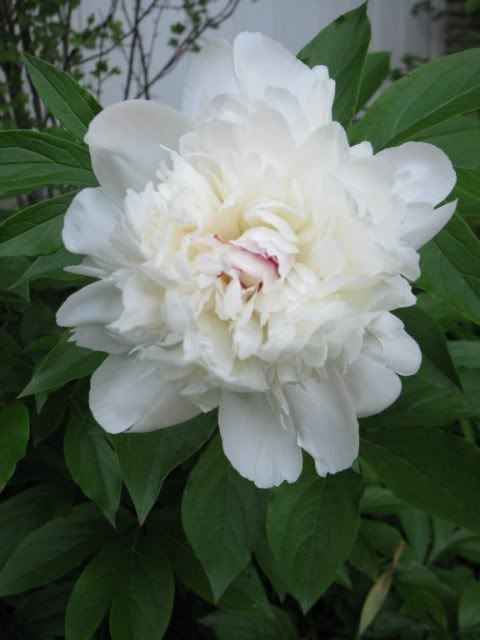 BACK YARD
Overall: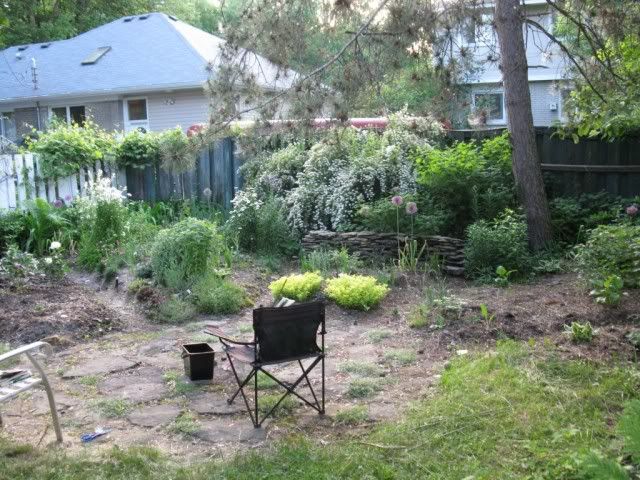 Sun bed is less colourful with the tulips gone, but the patchwork of different foliage colours and textures does pretty nicely on its own. Everything else continues to slowly fill in. Very promising, I think!
Shade bed, featuring peonies: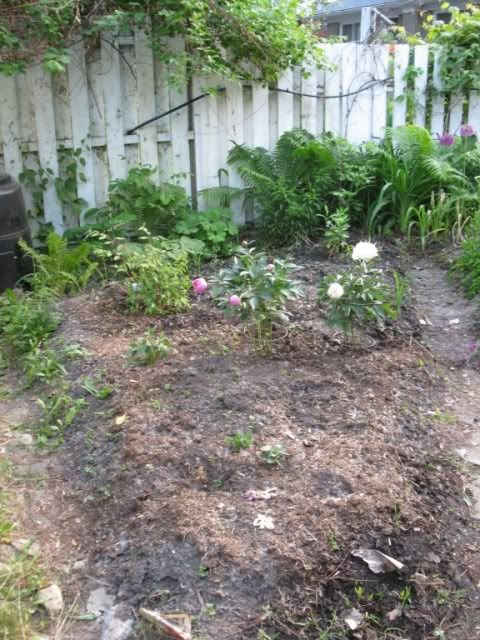 Sun bed, with prairie joy rose contained in an obelisk behind the raging bee balm: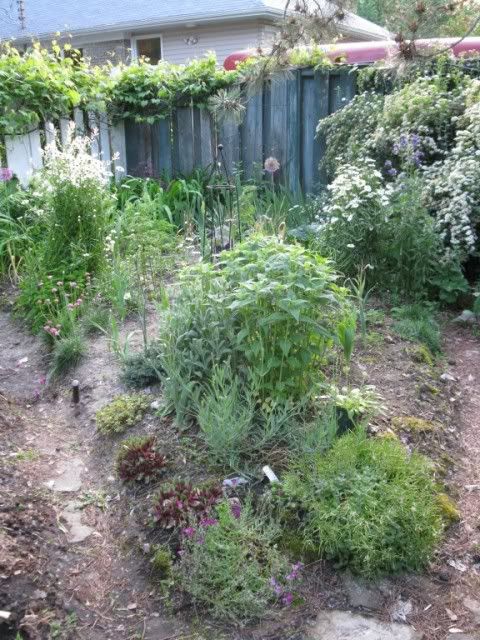 Wall bed, much the same: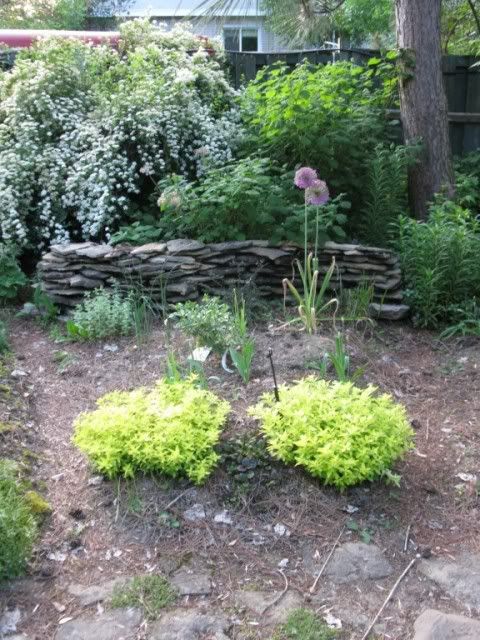 Corner bed - check out the ornament I dug out of the shed for the clematis to climb on: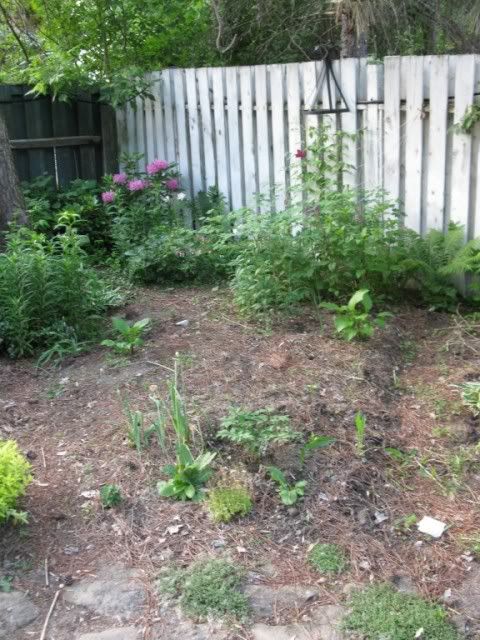 Side bed, with raging delphiniums - they're almost as tall as me: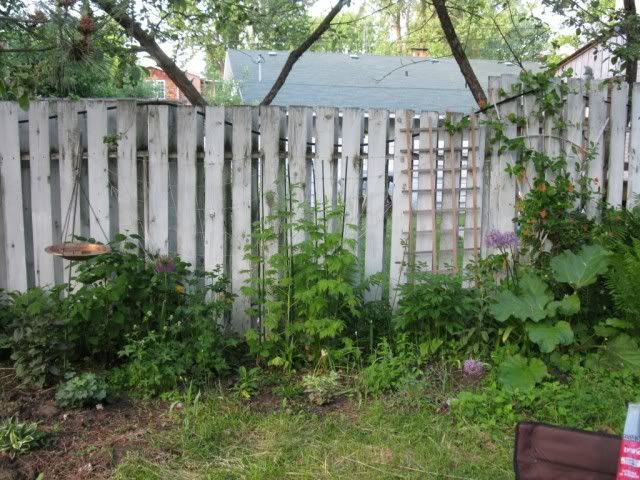 Some detail shots!
New peonies!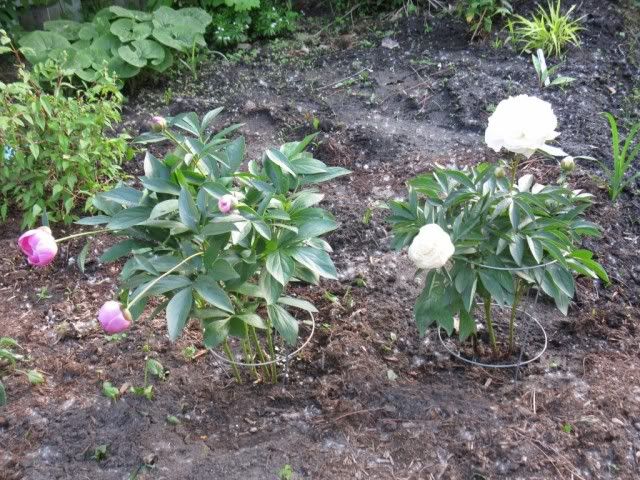 Crazy shasta daisies. These had collapsed and were sprawling in all directions, so I roped them in with a peony hoop. They look a little weird as a result, unfortunately. Next year I will leave the support up and let them grow through it, instead of wrangling them into it after the fact.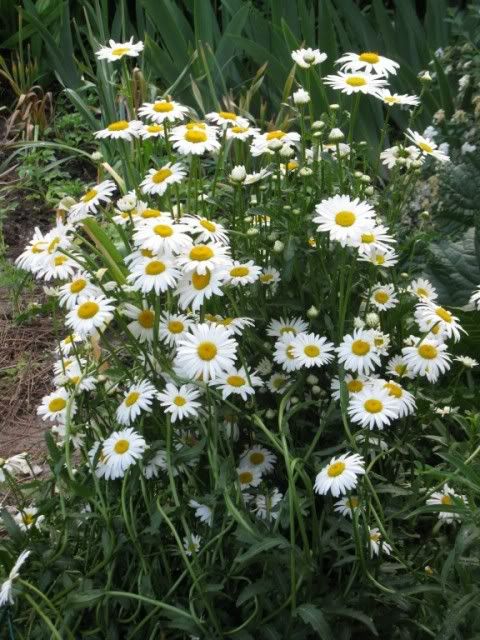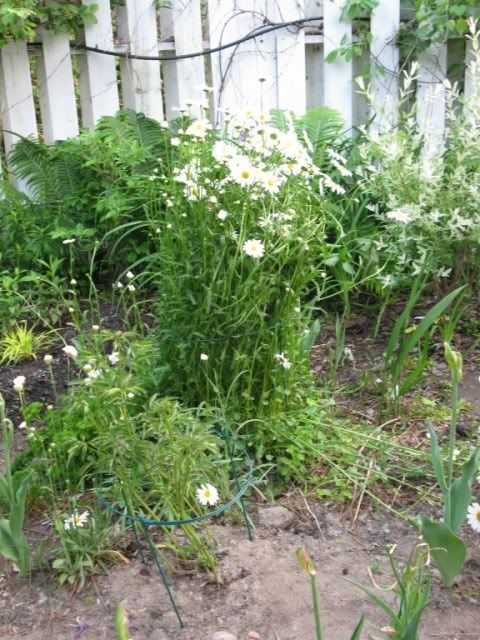 Bigass poppies about to bloom! Squee!! Hopefully they'll reseed themselves all over this area - mom had these things in her garden in Calgary, once upon a time, and I know they certainly popped up everywhere there, so here's hoping.
Hostas generously provided by JFlo are looking awesome.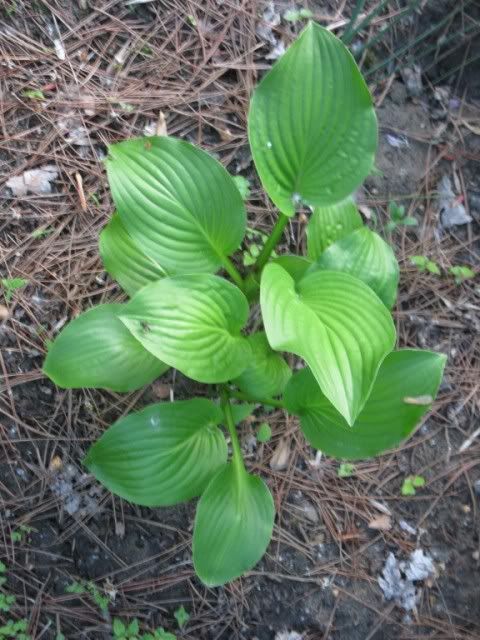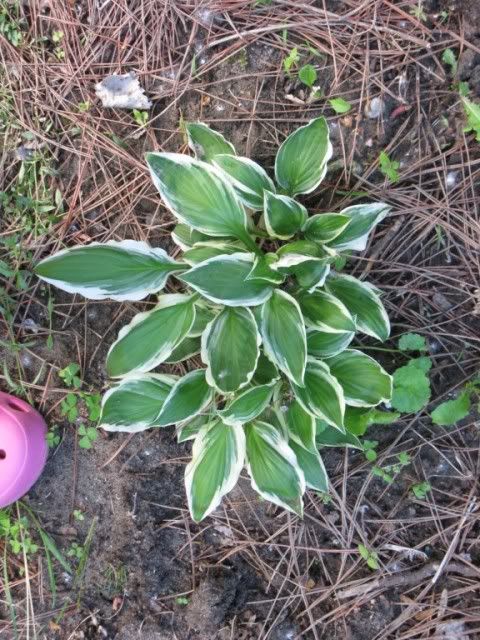 Columbine.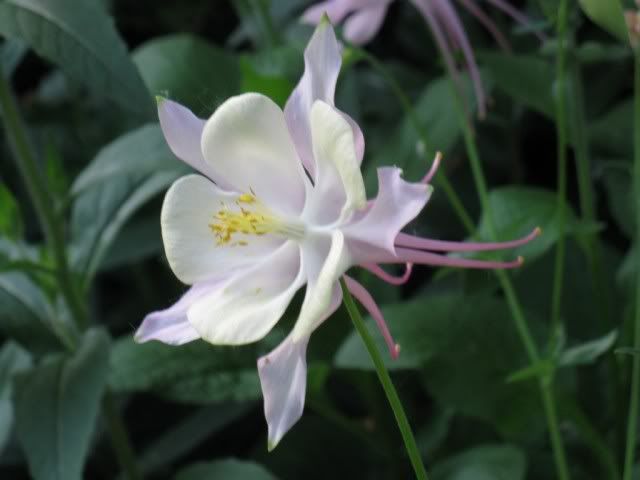 One single solitary bloom on the clematis. Hopefully it will come out with more next year, because: stunning!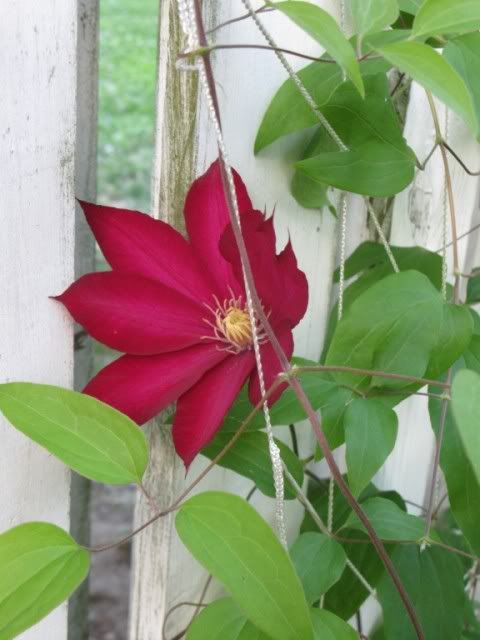 Closer view of the insanely tall delphiniums. I may have to get 6' stakes.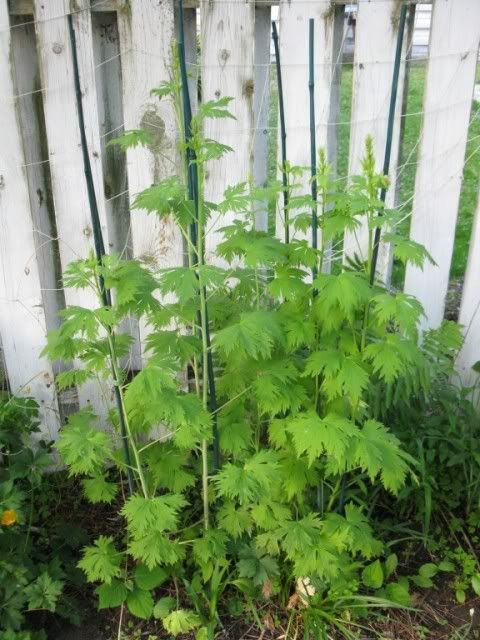 Aaaaaand the thyme, on a very slow mission of creeping patio domination. I hope it blooms this summer!