Today I hit Ritchie's Feed & Seed out in the other end of town. I had plans to stop by Peter Knippel Nursery too, but as it turned out Ritchie's had more than enough stuff I couldn't resist. To make up for my binge buying I am once again imposing a two-week plant-buying freeze. No more plants for me until August 2!
Much like eating an entire box of chocolate chip cookies, however, it was SO worth it. The spoils:
* Lucifer crocosmia - YET ANOTHER sun plant, but I've actually had my eye on this one for a while. Besides, the foliage makes a nice contrast in the back of the sun bed.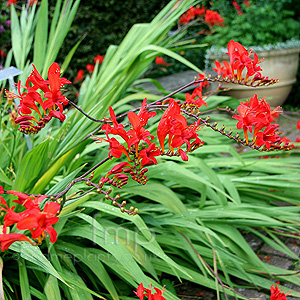 * golden oregano - couldn't resist the combination of the bright chartreuse colour and the texture of the plant.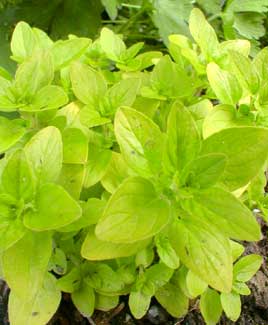 * Black Scallop ajuga - more funky ground cover.
* toad lilies - another one I've had my eye on for some time. They bloom late, for an added bonus.
* Blue Butterfly delphiniums - delicate foliage and luminous blue flowers.
* Black Knight delphinium - even floppier than the ones I already have, but the blue-purple colour was completely irresistable. The picture below doesn't do it justice, this plant just glows.
* Japanese Blood Grass - I found the forest grass I was looking for but it looked kind of ratty in person; this stuff was much cooler.
* Ice Dance sedge grass - also cooler than the forest grass.
* Drumstick primrose - have been keeping an eye out for this stuff, having read about it in magazines.