The finished wall!
Also, some blooms (pardon the flash-lighting, it was getting late when I took these):
David Austin rose, continuing in gorgeousness: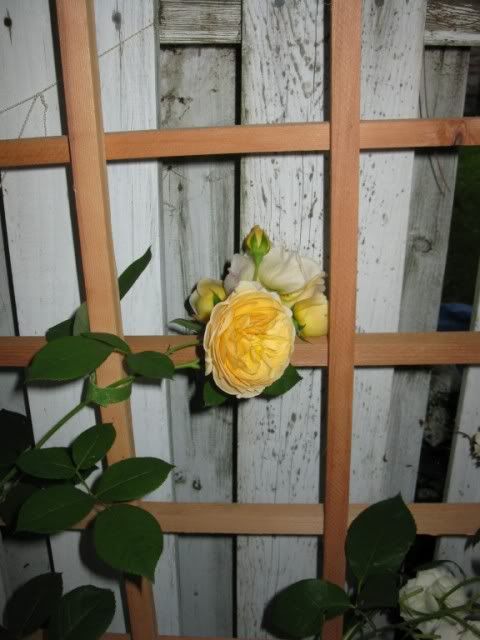 Cleome. Have I mentioned how delighted I am with these, despite their annualness? If I can track down some of those variegated pink ones next year my happiness will be complete.