In honour of our houseiversary, I present a "compare and contrast" edition of the picture post!
FRONT YARD
Alas, I didn't take pictures of this when we first moved in, but for future reference, here's now: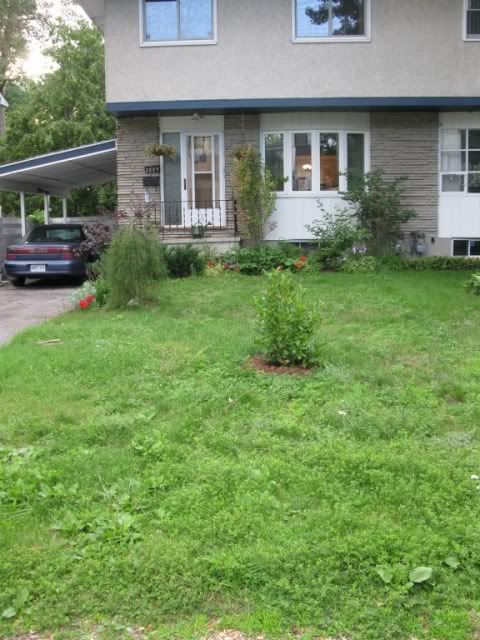 Not much change from this perspective, really. Except I managed to kill the hanging basket plants. Oh well, this is the longest I've ever kept such things alive, so I'm not too badly dismayed.
Closer up, however, there's been a few changes at least: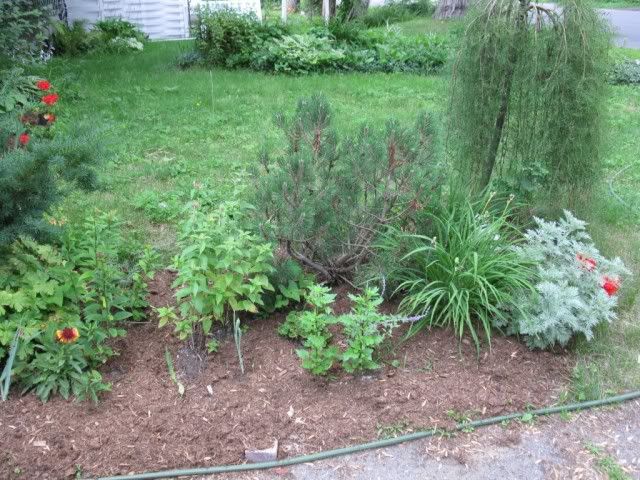 Ah, mulch, how I ♥ you. Also, most of the herbaceous plants in here are my additions, except the daylily. When we first moved in all the rest of that was daylilies and violets.
BACK YARD
Progress! Looking around the yard from west to east: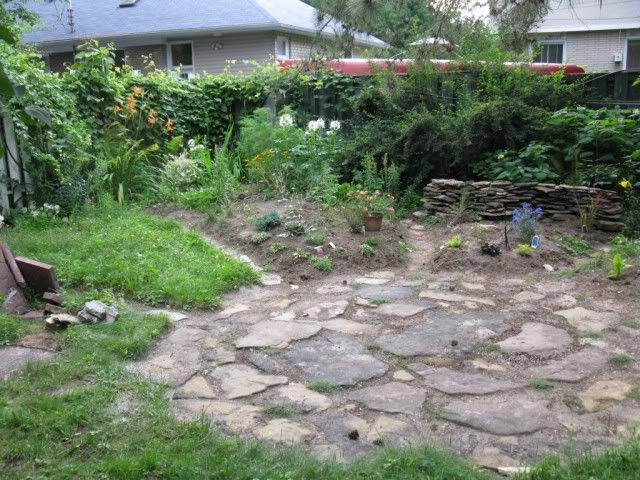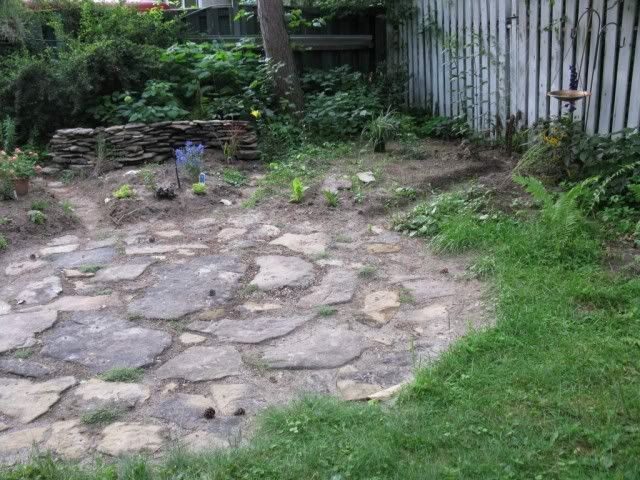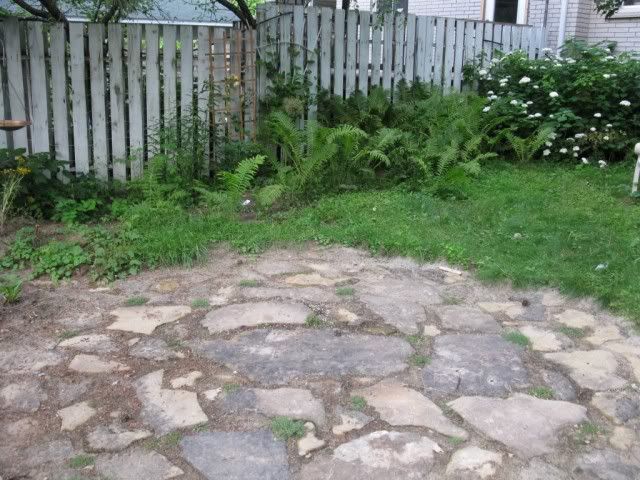 Compare to this time last year: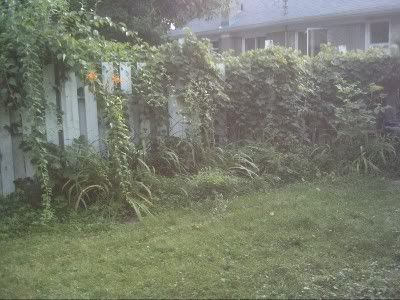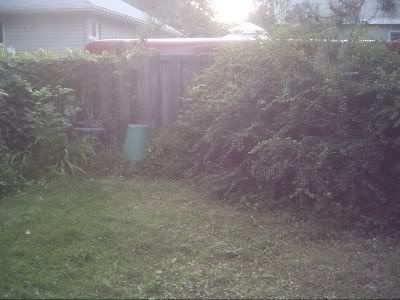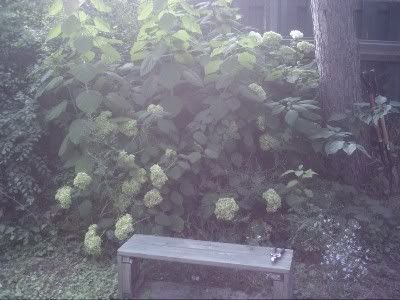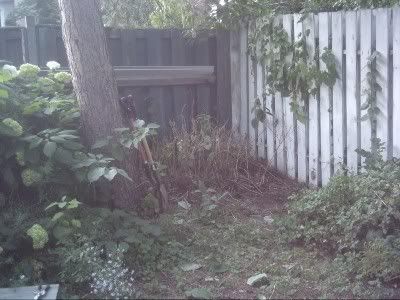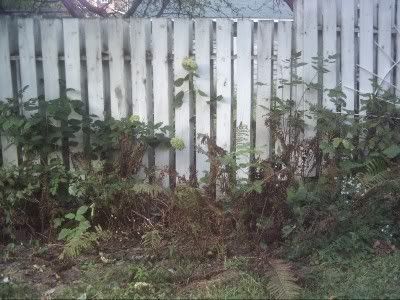 Details of the beds:
Sun bed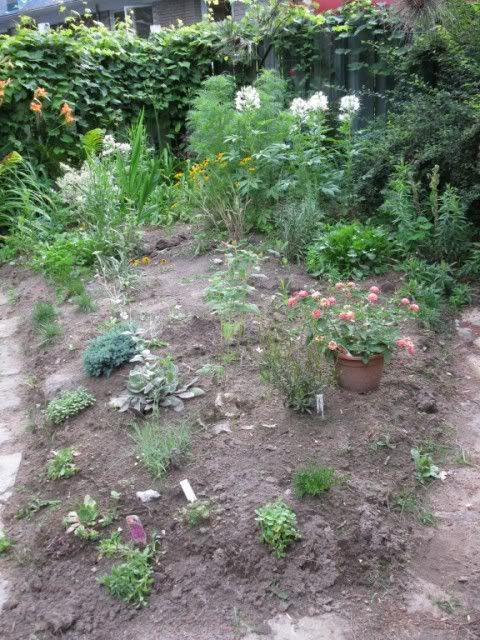 Wall bed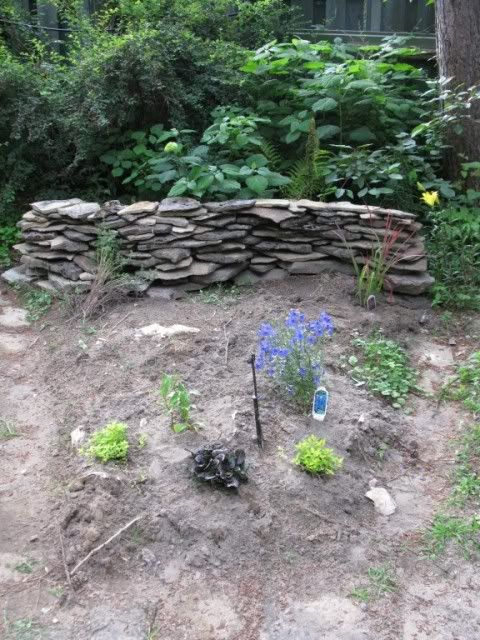 Corner bed (Extremely weedy and in need of attention)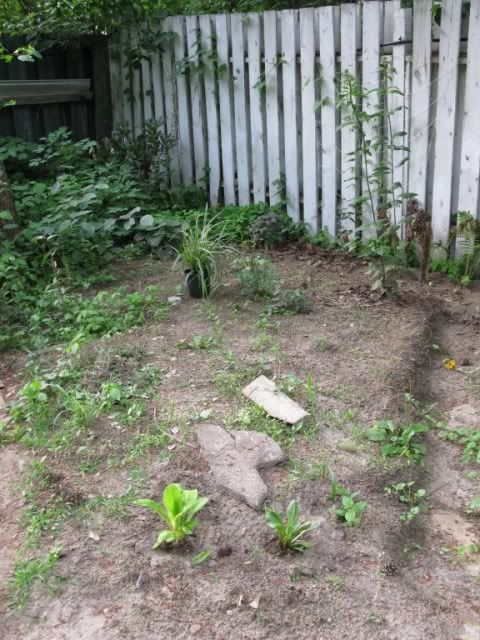 Side bed (Needs to be mostly redone - dammit)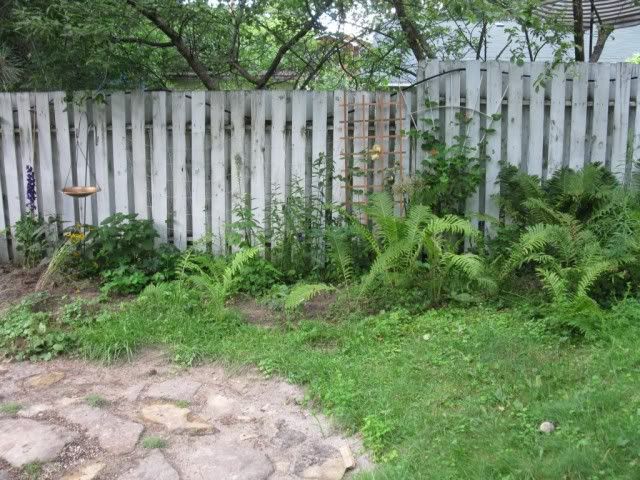 The patio thyme is growing slowly, but it's growing: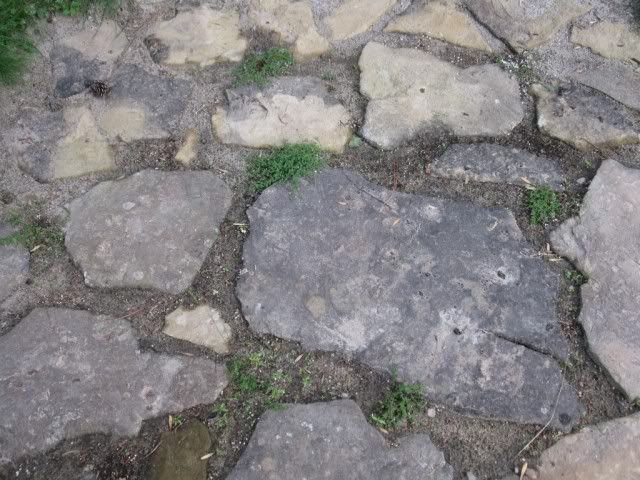 These are now confirmed as Bachelor's Buttons: