Happy houseiversary to us! I believe I will keep up
last year's
tradition of a compare and contrast picture post. Feast your eyes!
FRONT YARD
2010: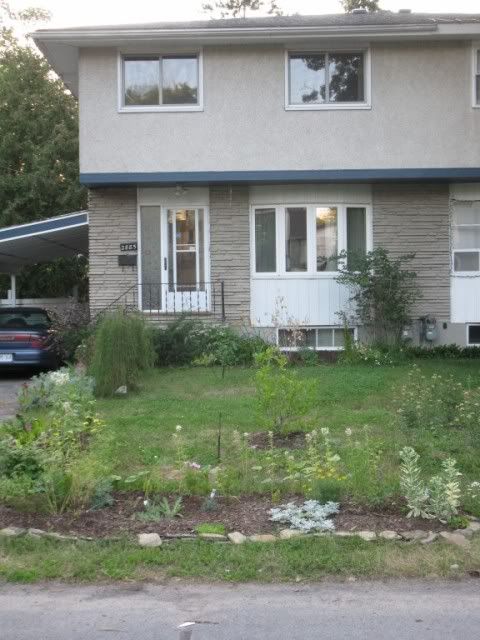 2009: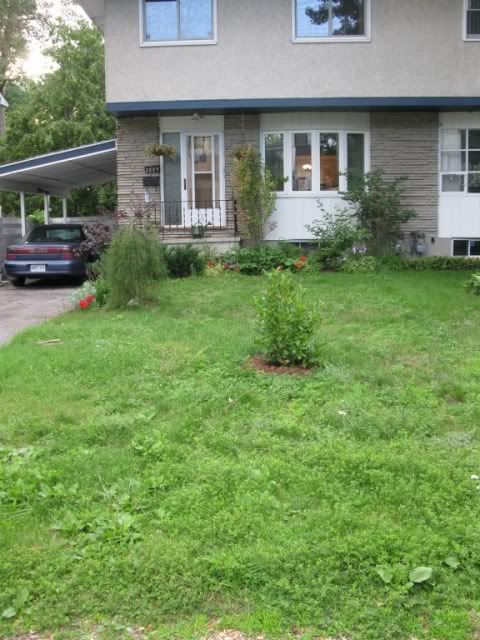 Lawn: similarly fried, but somewhat less weedy. Magnolia is a few inches taller. Foundation bed: more civilized in some ways, wilder and woollier in others. Need to take some shears to that yew.
BACK YARD
2010: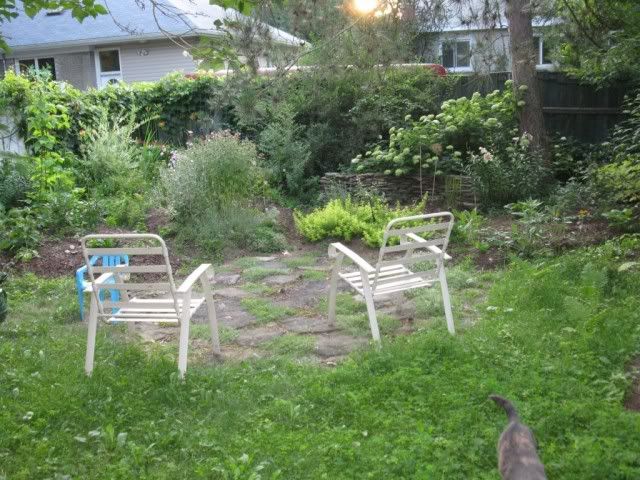 2009: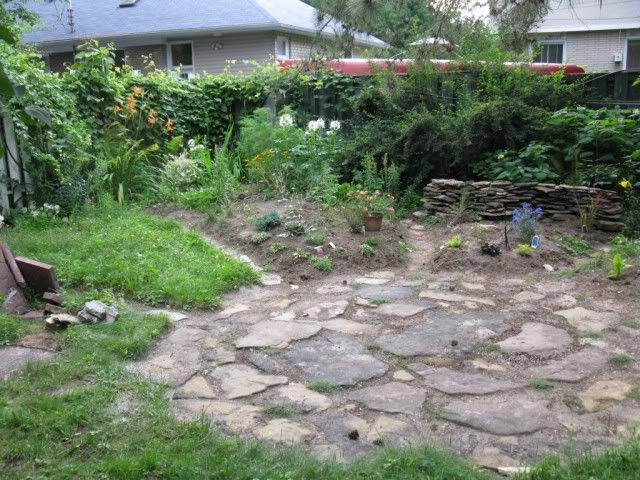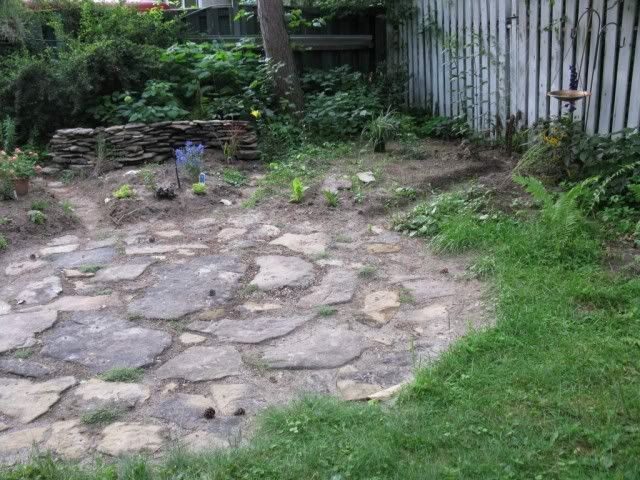 Now THAT I think I can call half-decent progress. Awesome.
Sun bed
2010: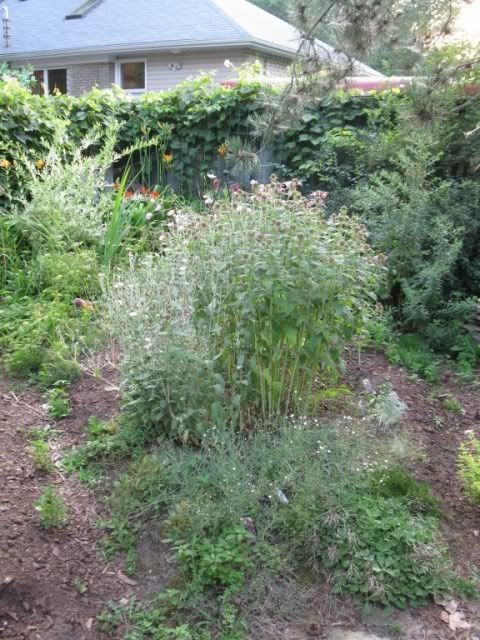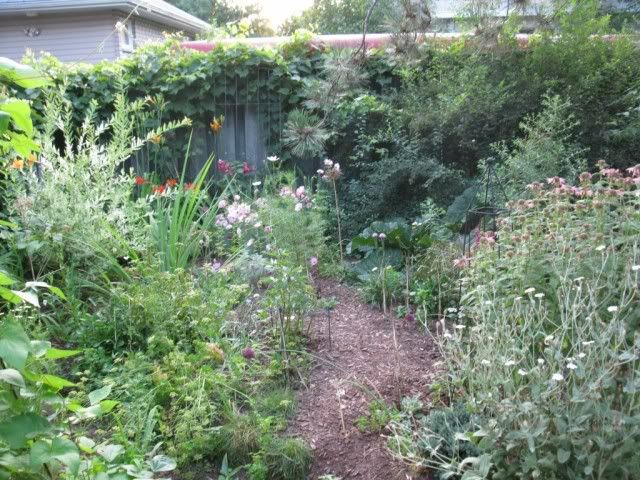 2009: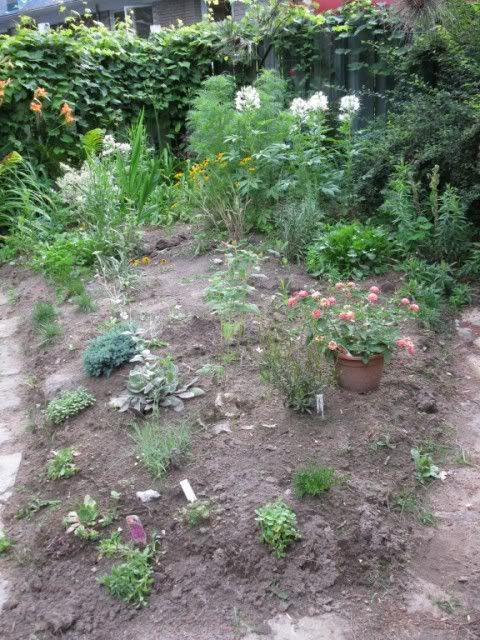 Damn, that bee balm really needs to move.
Wall bed
2010: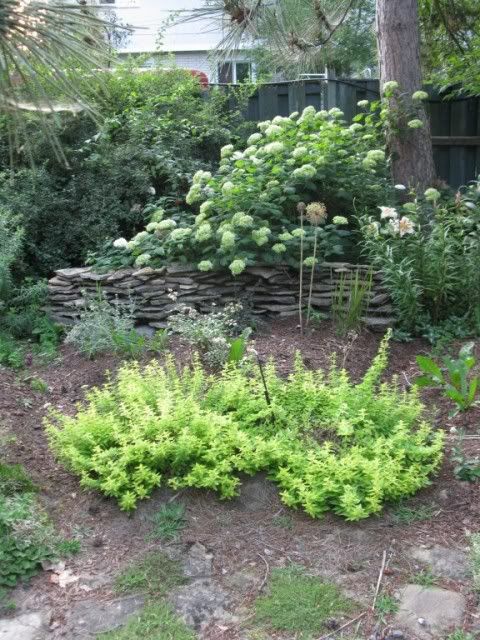 2009: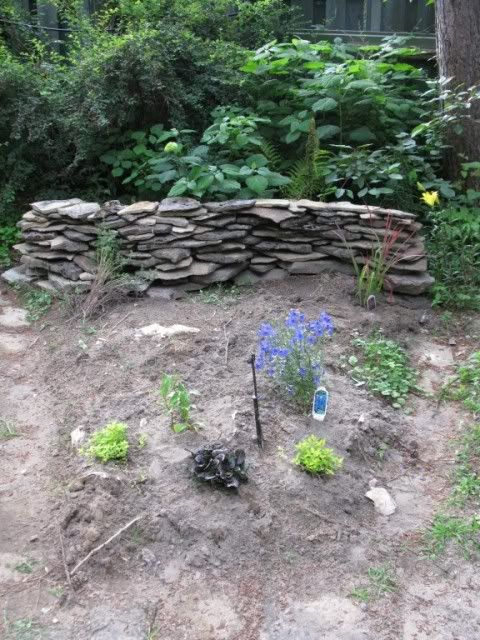 Holy crap, look how far the golden oregano has gotten! Too bad about the delphinium and the toad lily, though. Need some more stuff to go next to the wall that flowers around this time of year - the cotoneaster has nice red berries, but those will be another month or two yet.
Corner bed
2010: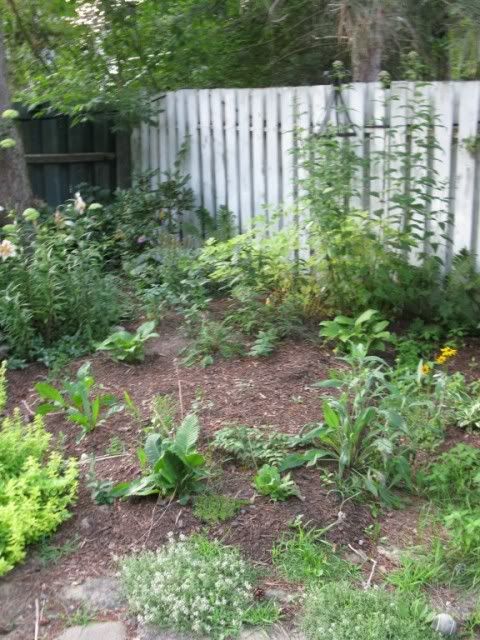 2009: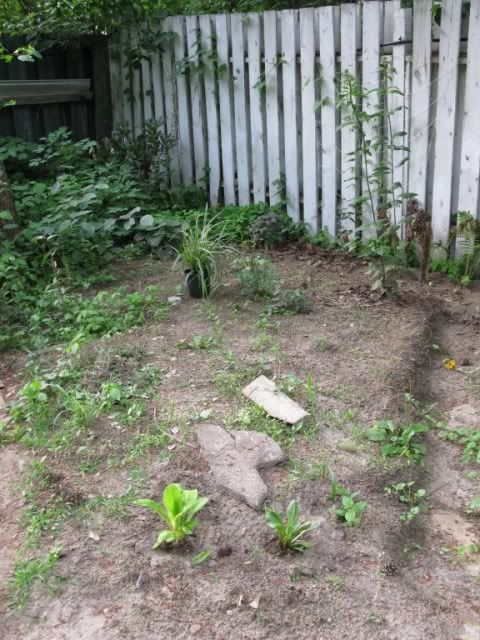 This is filling in nicely, although again it could use more colour to bridge the gap between lilies and Joe Pye weed. And speaking of Joe Pye, so much for the "dwarf" variety; it's as tall as the delphiniums were (~6').
Side bed
2010: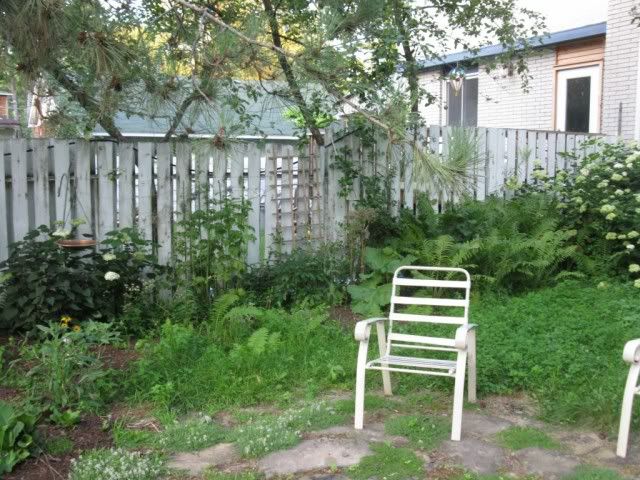 2009: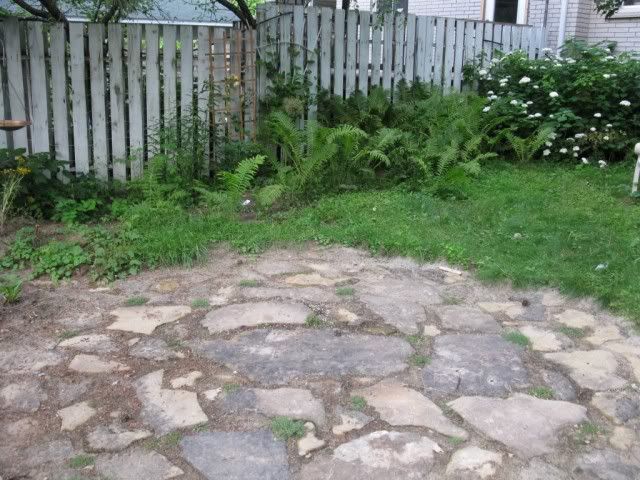 Hmmm...improving, esp with the nice height of the delphiniums, but need to beat back the bastard ferns again; they're sprouting in the lawn, now.
And for future reference, here's the shade bed in 2010: