So here's the effect of the renovations so far: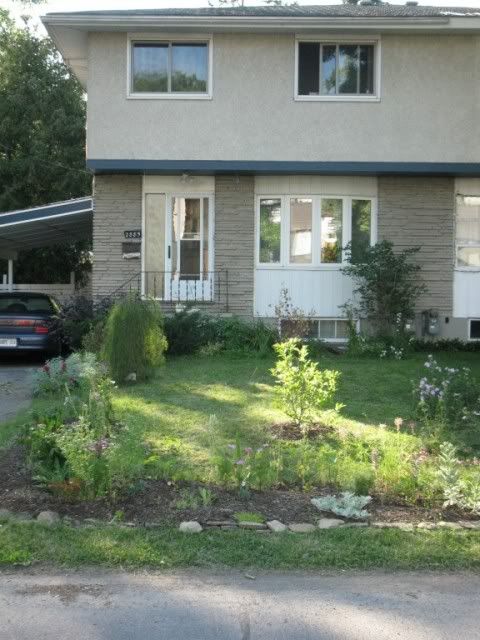 Newly planted Black Lace elder!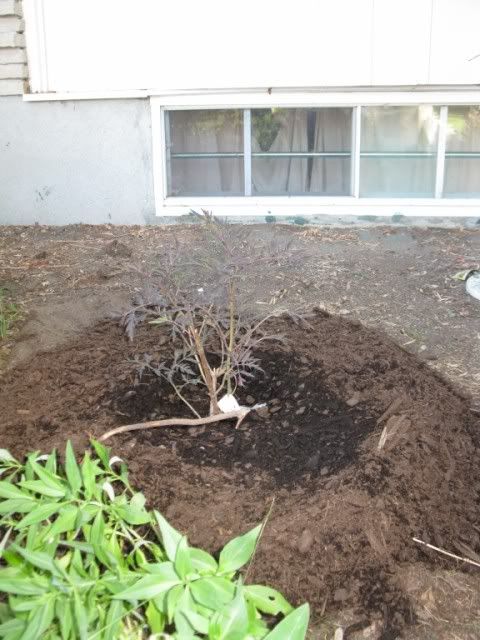 I debated between this and a Wine & Roses weigela, which is a similar colour but a little smaller, but went with this one in the end because the nursery people tell me it's tougher. Given my crappy soil and the dry-as-dust conditions in this bed, it'll need to be pretty tough.
While there I was unable to resist the purchase of some asparagus, as burbled about previously, and some globe thistle, which I keep hearing about. It looks much cooler than it sounds, as a handy google image will demonstrate:
A few more pictures from the back, while I'm at it: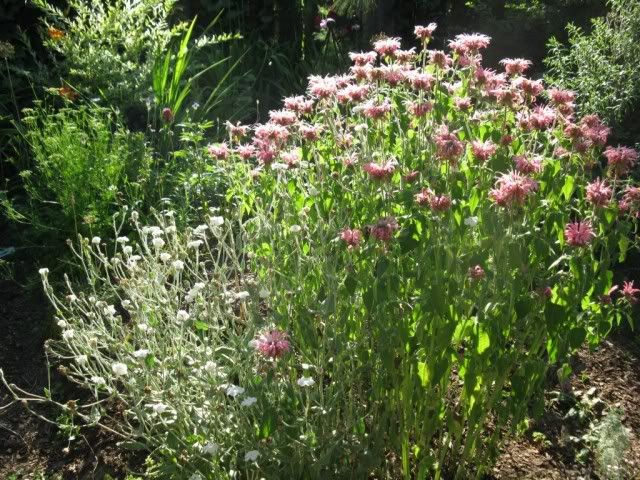 Bee balm and rose campion. What a lovely combination. Too bad I picked such a stupid location for them.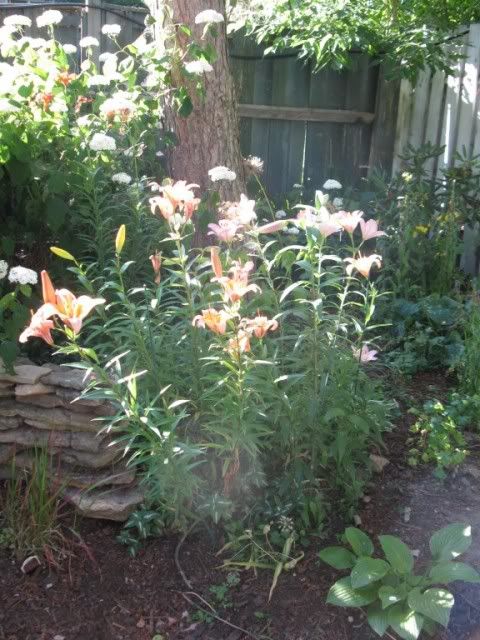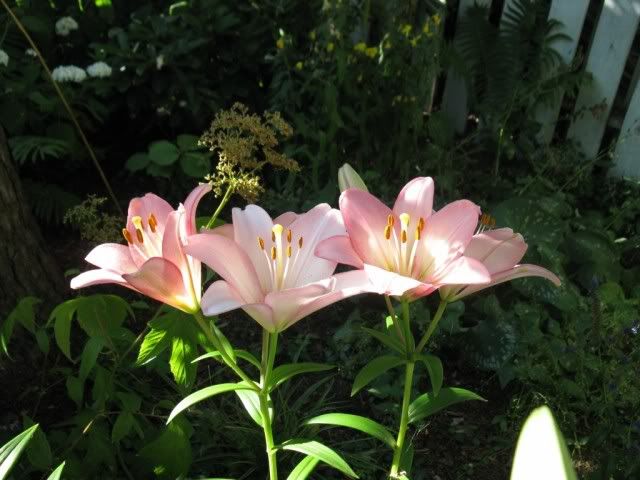 Lily patch, continuing in gloriousness. Although I spied one single, solitary beetle today. No rest from shit-bugs for the wicked.
This weekend has been the beginning of a ferocious heat wave that promises to continue all week, so I turned on the sprinklers this evening. The result, unfortunately, was that a few tall plants flopped over and broke. Lesson learned: SIX foot stakes for the delphiniums next year, and a "cat's cradle" arrangement with stakes and twine for the lilies.
As a silver lining, though, I got a nice bouquet out of it.