I spent a chunk of the afternoon raking up pine needles, and holy crap were there ever a lot of them.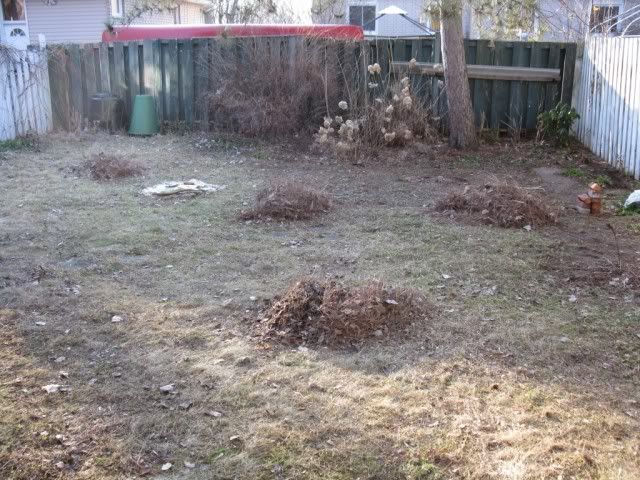 This endeavour also freshened my resolve to get some sort of renovations going back here, because underneath the pine needles the "lawn" is just sad. Especially under the tree, where it sort of straggles off into dirt and moss and creeping charlie (although the moss is lovely and I think I'll keep it). Also the planting beds, such as they are, have almost zero definition; they're sort of, you know, where the grass has straggled off and there's other plants instead of dirt. Sometimes there are borders of paving stones or bricks, but these are mostly half-submerged and overgrown (much easier to see now than they were in the summer, though!)
Here is a rough idea of what I've been daydreaming I might do: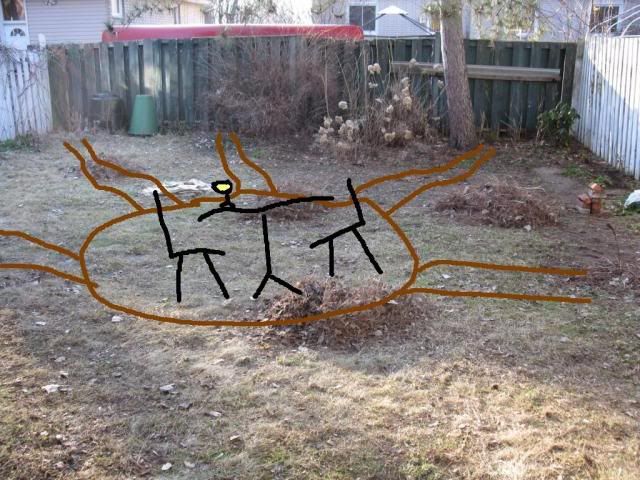 This would leave some lawn in the foreground, i.e. for kids to play on, but in between the paths drawn in brown here there would be cottage-garden-type riots of plants. Probably starting with a magnolia where that little heap of newspapers is. As I may have mentioned before, my evil plan would be to do the hardscaping this year and work on cleaning up the existing beds (such as they are), and then each year I would fill in one section between the paths. Oooooooh I am ITCHING to get started on this, but (a) I suspect the materials for the hardscaping will be stupid expensive and (b) I fear that I will either get bogged down or screw things up trying to lay flagstone myself.
Meanwhile I am delighted to note that (a) my monster alliums are coming up, and (b) the new camera takes beautifully sharp and detailed pictures.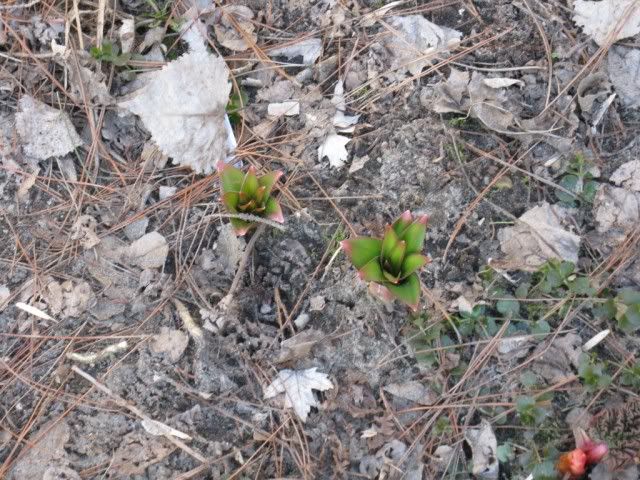 Also, despite the needles everywhere, that tree is really gorgeous.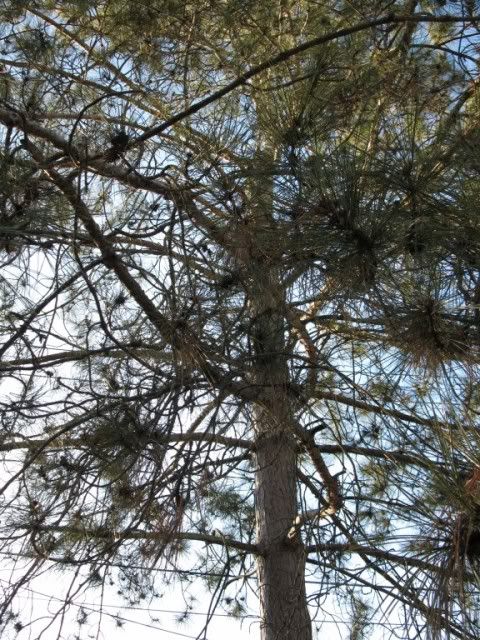 Eventually I also need to do something about the front yard: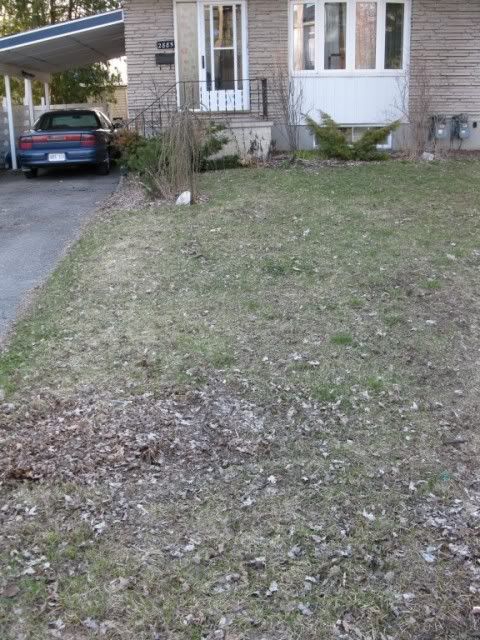 BOOOOOOOOOOOOOOOOOORINNNNNNNNG. Boring, boring, boring. Look at all that grass! My God! Still, this is the part that will annoy people if it's a mess, so for now I'll settle for cutting the grass and practice on the backyard. When I'm a little more confident in my garden-wrangling abilities and a little more practiced in actually following through on garden projects, I'll tackle this.