I don't know what they're smoking at Environment Canada, but at least I got my garden time today after all. Recording results in pictures for future comparison.
The patio, pathways, and beginning of (creeping) thyme: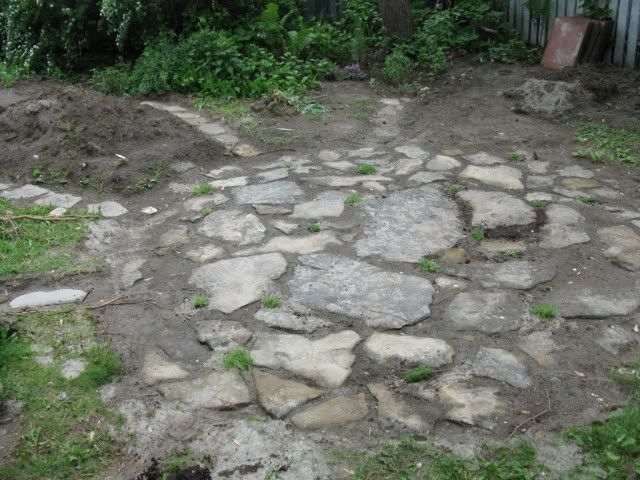 The newly dignified west bed, with ferns - magnolia in a bucket is waiting for Corey to help me plant it, since I don't feel like screwing up my back any further than I already have: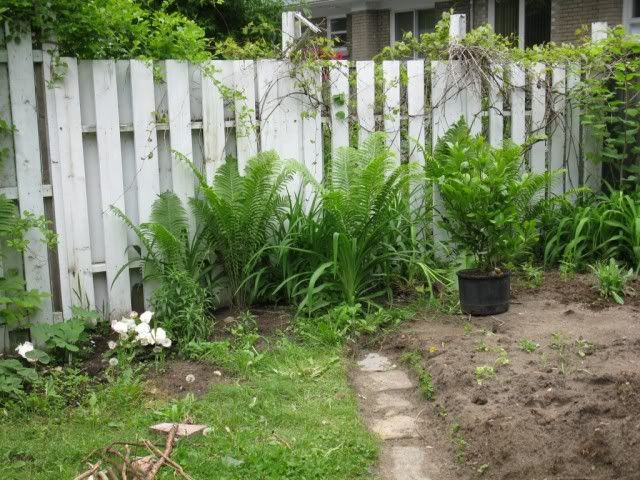 The beginnings of the sunny bed, with cleome, cosmos, and very small pampas grass, shasta daisy, and mimulus seedlings: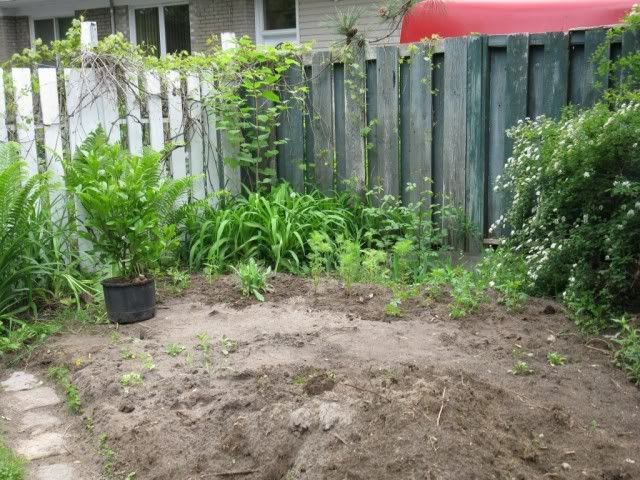 The east bed, somewhat less junglelike - indeed, rather bare - with some of the ferns moved elsewhere. Canterbury bells and hardy geraniums are a start on repopulating it, at least: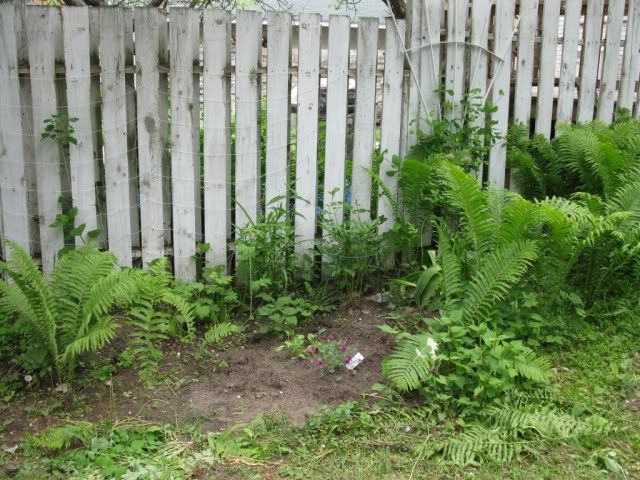 Ferns replacing some of the bigger revenant hydrangeas, which got dug up and foisted on a neighbour: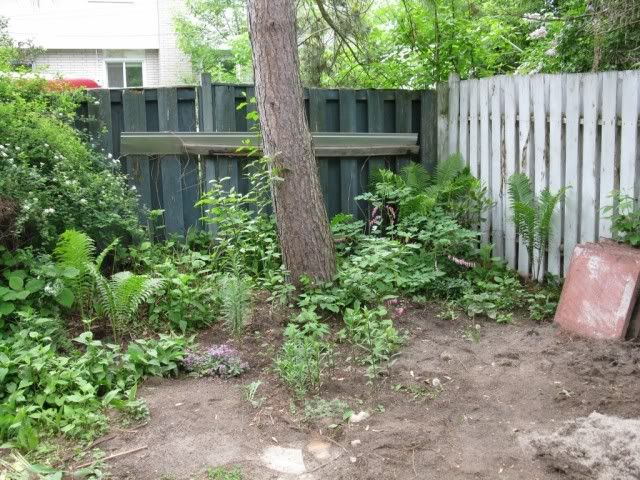 Lilac in bloom! Wish I'd gotten a picture of the neighbour's apple trees in bloom, too - they droop floriferous branches over the east fence; so gorgeous!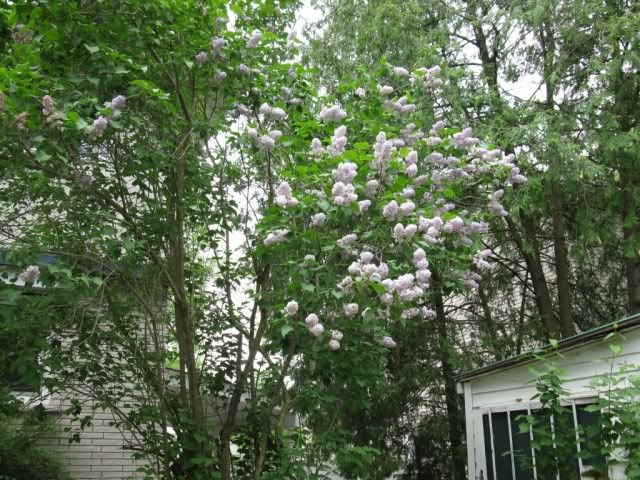 It's totally a spirea, and it's starting to bloom too: