It's been a while since I last posted pictures, so:
FRONT YARD
Aside from the scraggly lawn, this is not too bad, actually. Lots of nice variation in foliage, and things will only improve as various plants start blooming.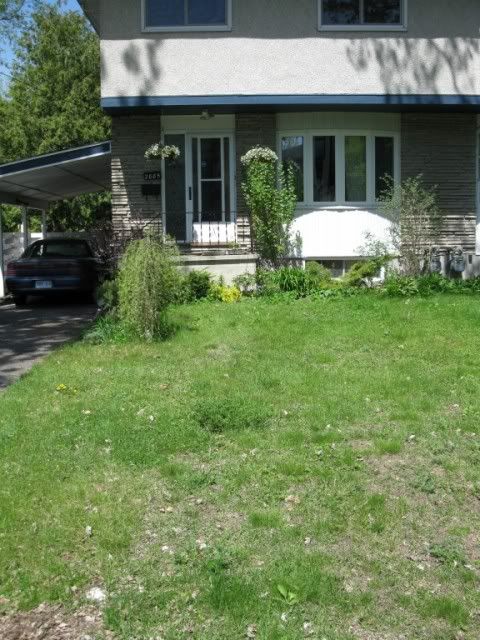 Speaking of which, here's the purpleleaf sandcherry in bloom. It smells delicious, which was a nice surprise.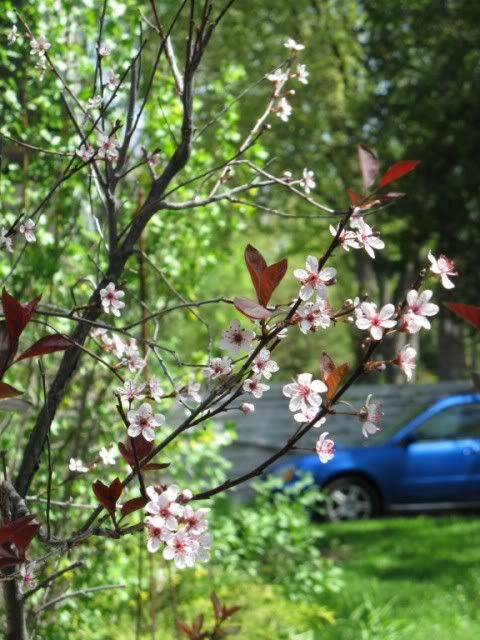 Also in bloom is the creeping phlox, which is recovering from transplant yet but should be out in force next year.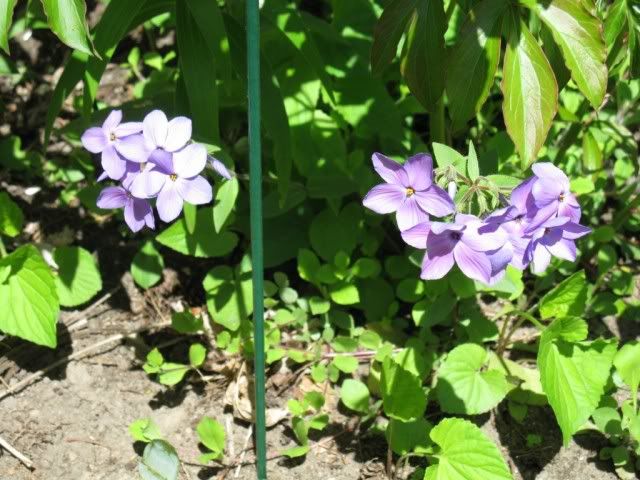 Sempervivens from the plant sale.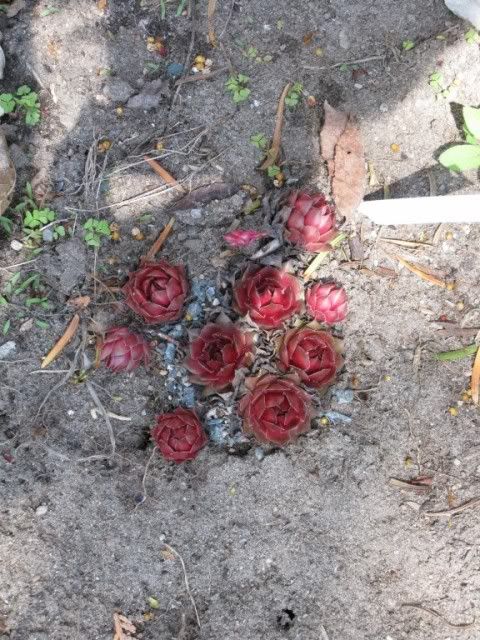 The other little alpine doodads from the plant sale, which will get planted out front hopefully tomorrow morning before it starts to rain.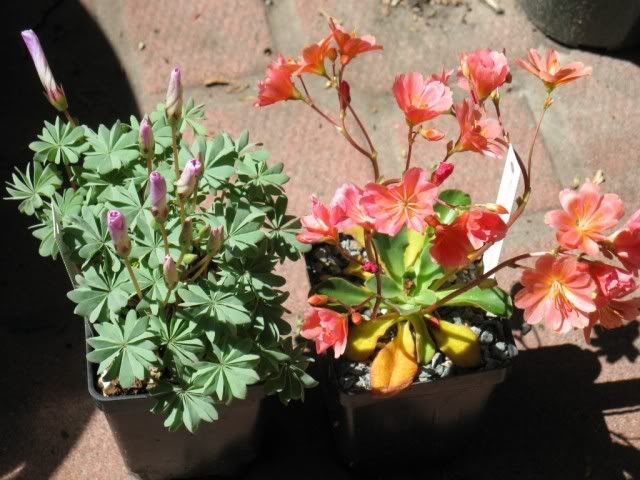 Geraniums to hopefully provide all-season colour to spruce things up while the other stuff musters up blooms. Need to get these in the ground too.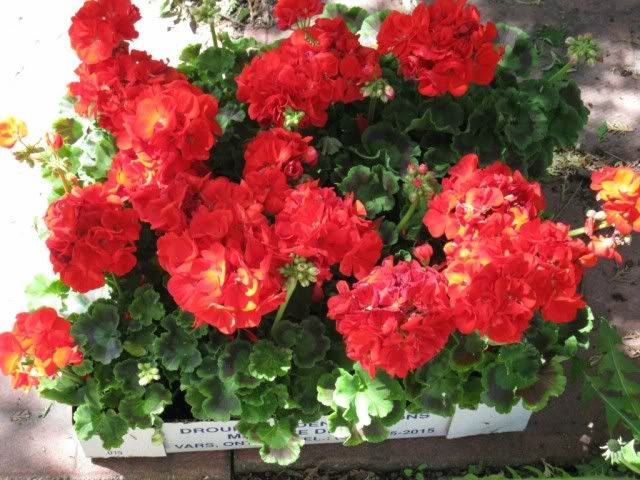 BACK YARD
Looking somewhat greener back there, no? Also less hydrangea-ful. Need something with some height in the back right corner there; hopefully the climbing rose will provide that in the other corner. Notice that the junglelike tangle of green in the middle back no longer extends all the way to the right. TAKE THAT, lily of the valley.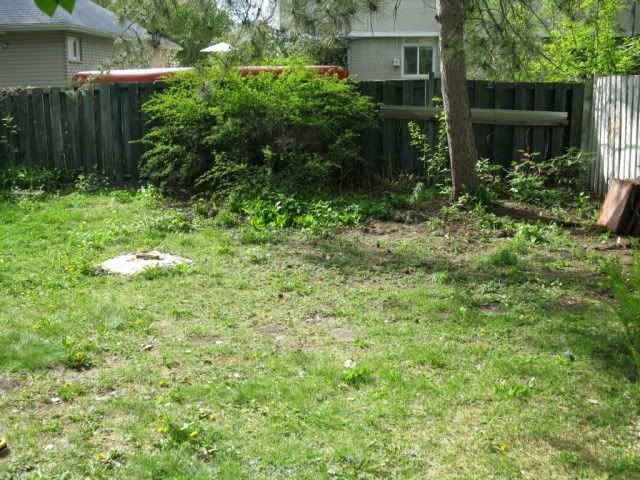 View of the west side of the yard, including shady bed half-full of daylilies yet.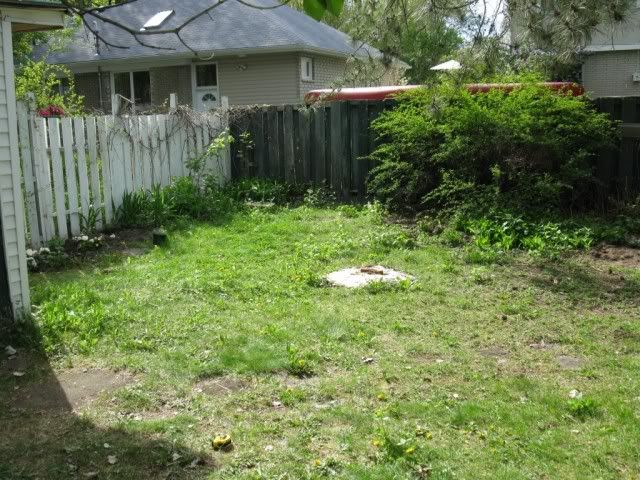 East side of the yard being taken over by ferns. I am going to have to revise some of my initial plantings in this bed; I had not expected the ferns or the rhubarb to be so gigantic.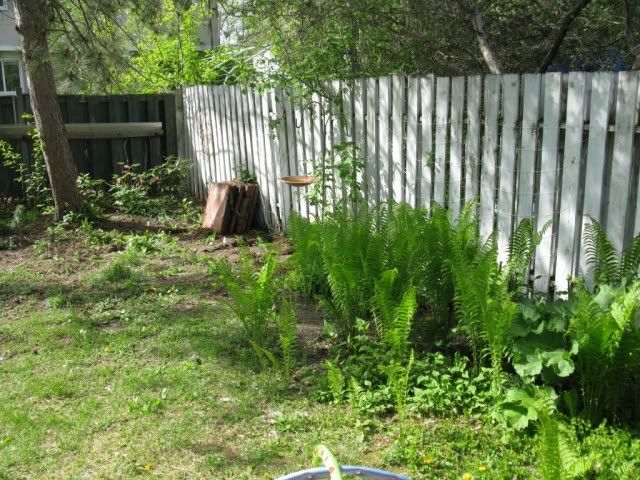 Bleah. Depressing. Well, it's a project on a scale of years, not months. And there IS progress, it's just not on a full-yard scale yet. For example...
The honeysuckle looks happy, and should achieve the goal of height on the east side fairly quickly.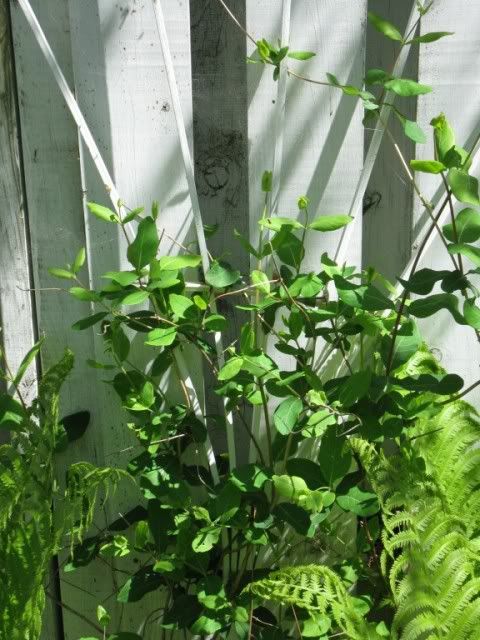 Monster alliums sending up buds, so far undaunted by the monster rhubarb.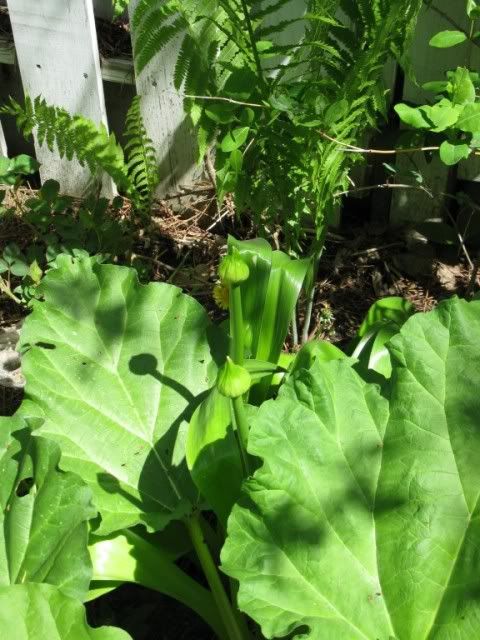 Candytuft in bloom, despite being almost totally shaded by rhubarb leaves.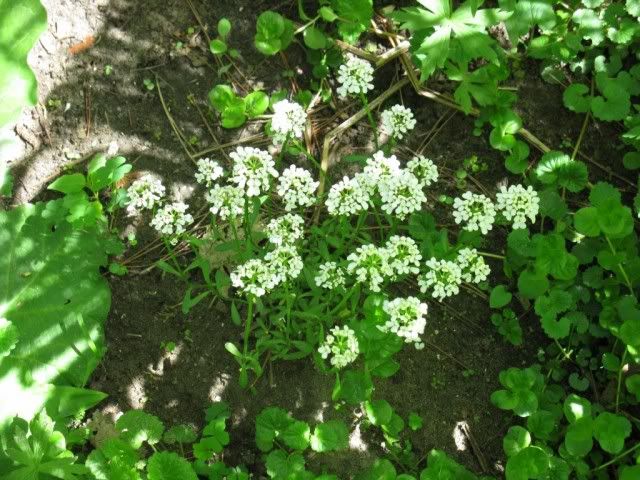 Bleeding heart, far from being harmed by the move, is almost as big as the rhododendron.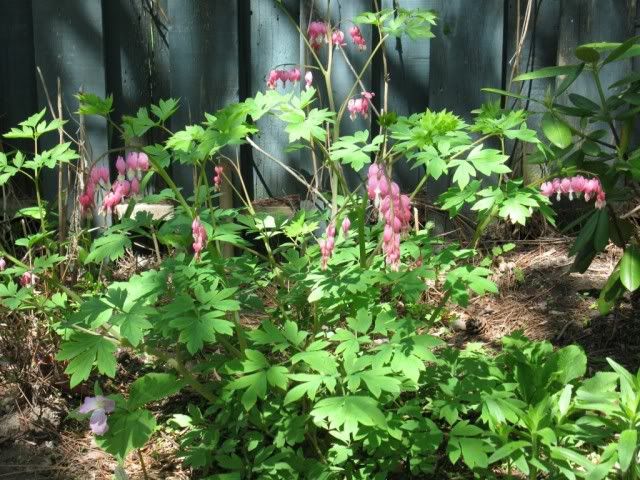 Periwinkle in bloom.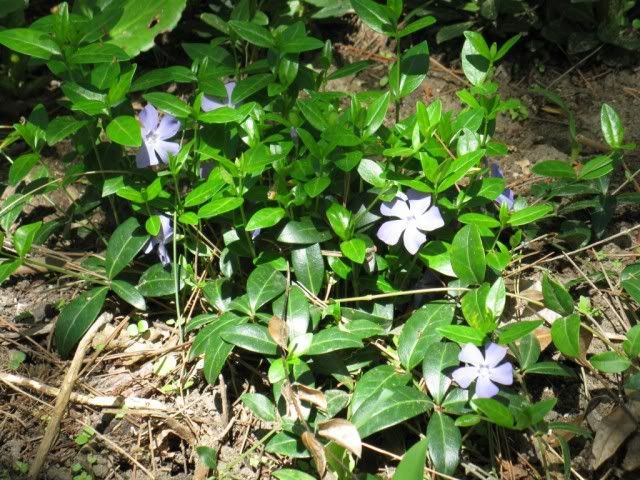 Brunnera - more plant sale spoils.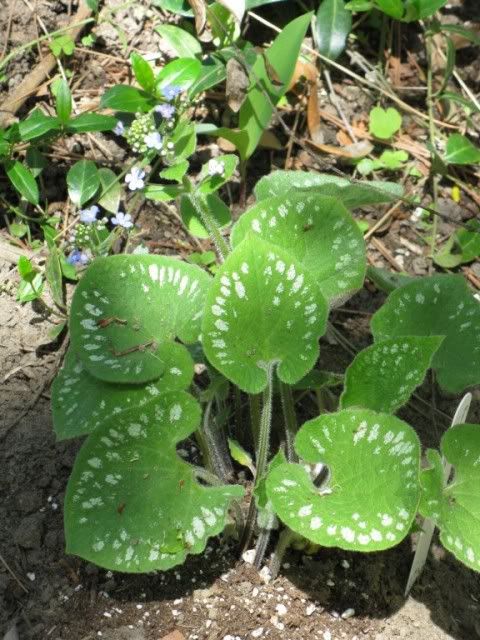 Random dogwood around the pine.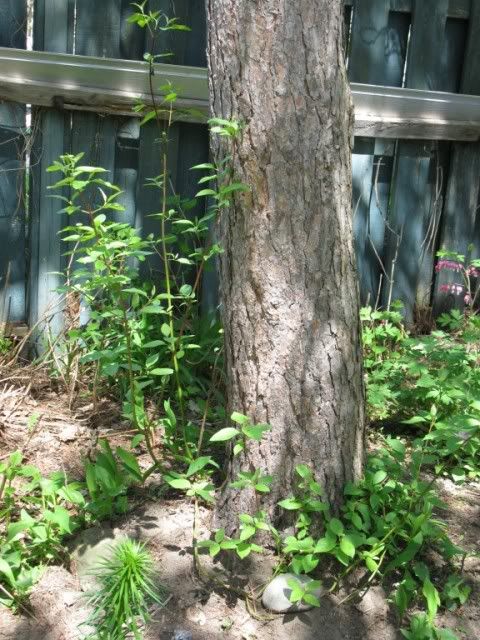 The lily patch. Note the lack of beetle damage. Neem oil FTW!!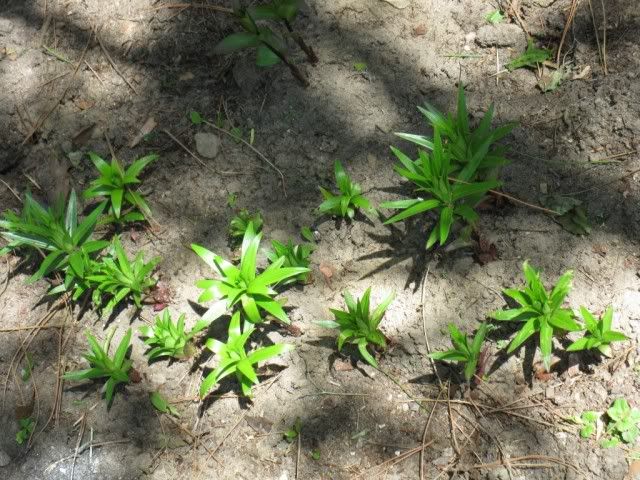 Blaze rose. Climb, my pretty, climb, climb!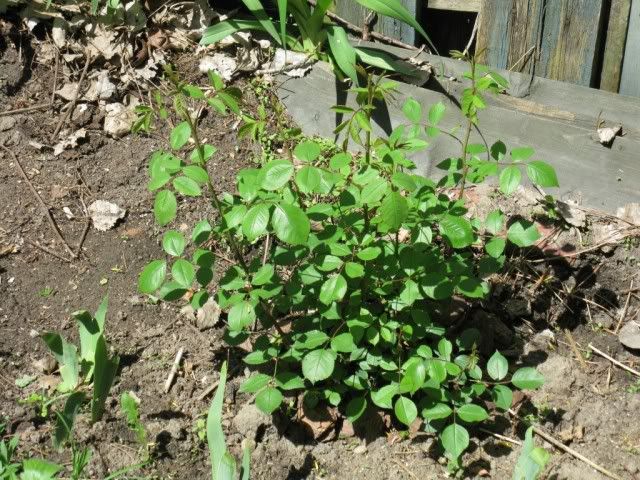 In news of the randomly awesome, there's a robin's nest right outside Rose's window: