Pictures of the backyard to follow next week when I get the cardboard/fabric/mulch setup completed!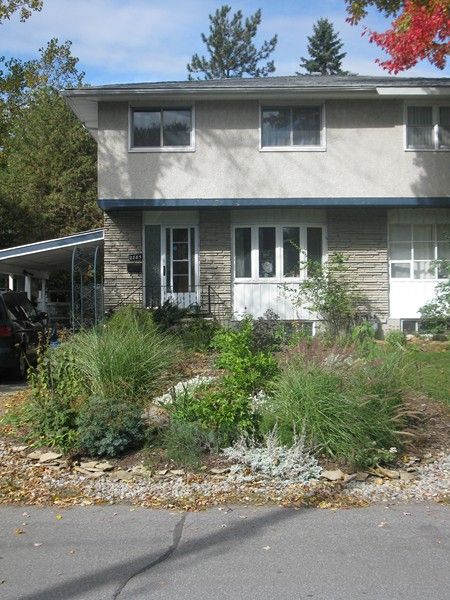 Damn, I love my ornamental grasses! Really need to do something about that scraggly-ass mockorange at the back, though. Need something else with some height back there. Also disappointed with the performance (or lack thereof) from the sweet autumn clematis. Too dry this year, probably. We'll see if it comes back.
Other things I'm enjoying out here lately: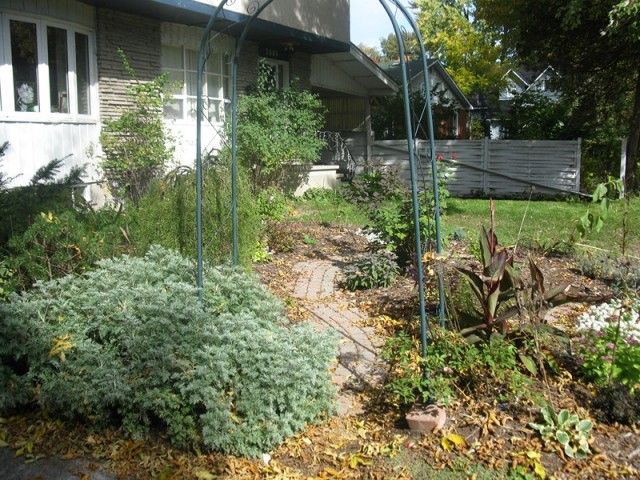 Check out the Powis Castle artemisia! Kaboom! And that's after I pruned it back at the beginning of the year. Canna lilies are not as tall as last year, alas, and blooming much later, but I'm glad to see them anyway.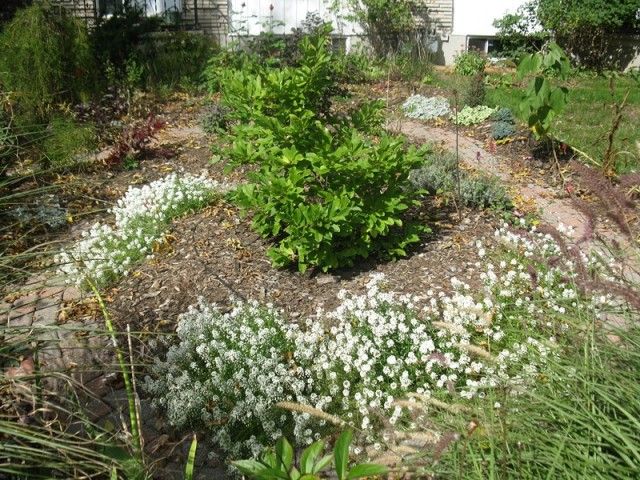 Alyssum of doom. As previously mentioned, definitely replanting lots of these next year.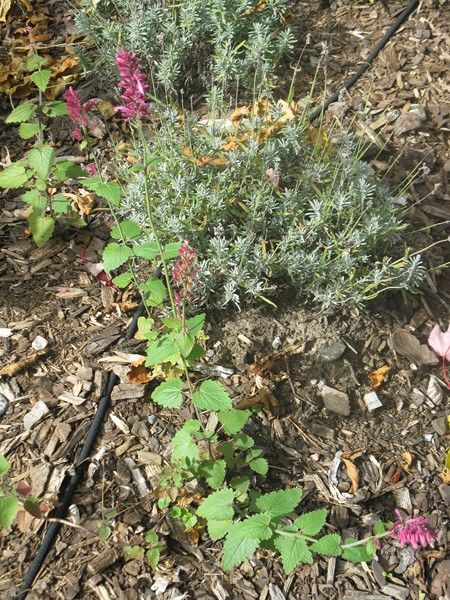 Agastache cana, started from seed - w00t! Looking forward to (hopefully!) seeing this in clumps.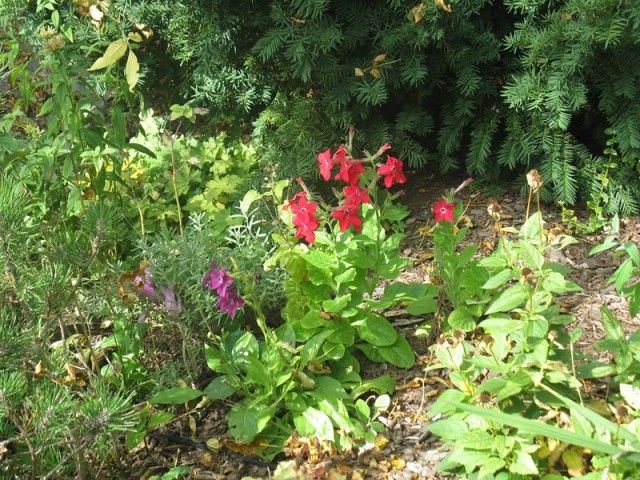 Nicotiana, likewise started from seed. Nice persistent colour is definitely tipping the scales in favour of trying these again.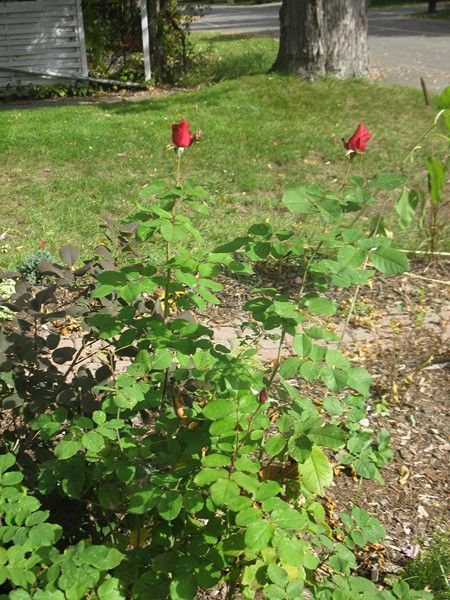 Emily Carr roses, valiantly surviving beetles and drought to keep on blooming.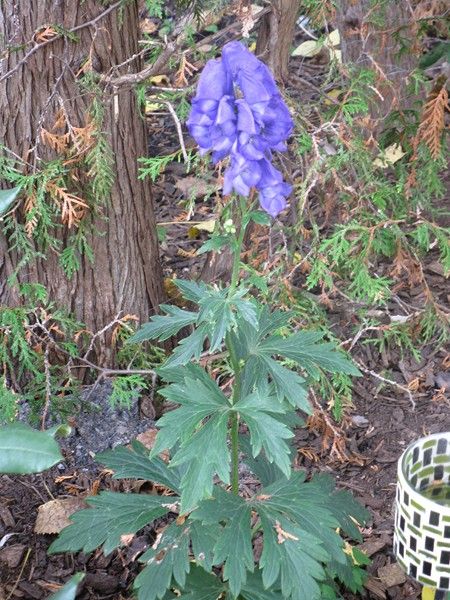 Monkshood, which I definitely need more of; it's so purple it makes my eyes water.