And this brings us to today!
FRONT YARD
Principal results of my mad project week of doom. Mulch is the great garden civilizer.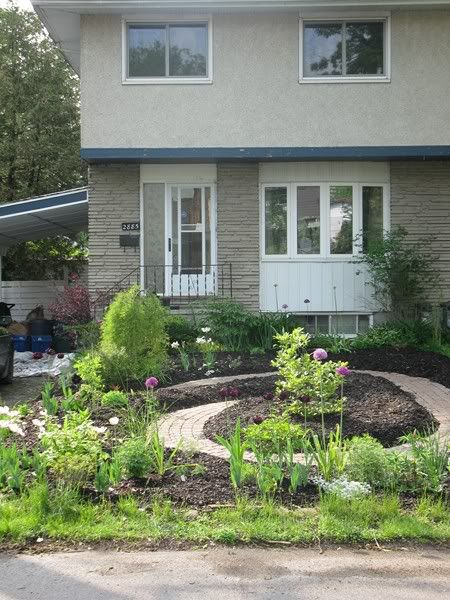 Baptisia in bloom, yay!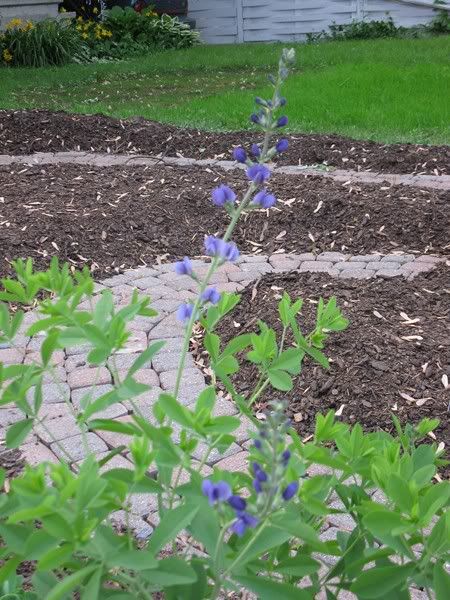 Also, much to my surprise, the irises decided to bloom this year after all. I guess they were just getting settled in.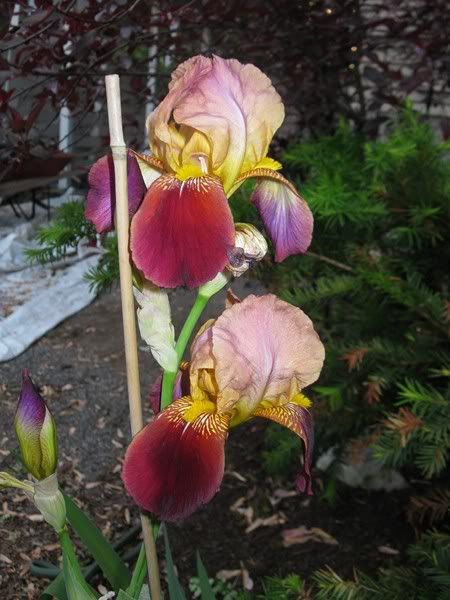 Very much looking forward to the peonies - the ones in the foundation bed are about to explode (I guess they've also started to get settled in) and the one in the front bed that my mother-in-law gave me, which I was expecting to need at least another year, has actually got a bud on it too!
BACK YARD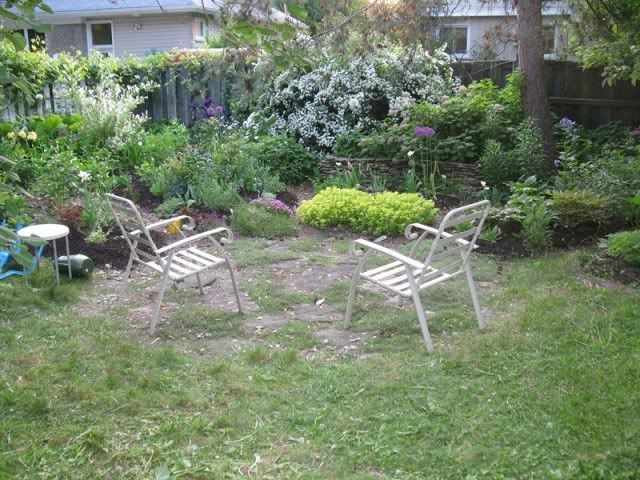 The tulips are gone, but there are enough splashes of colour here and there that I'm pretty happy with the transition.
Going around the beds: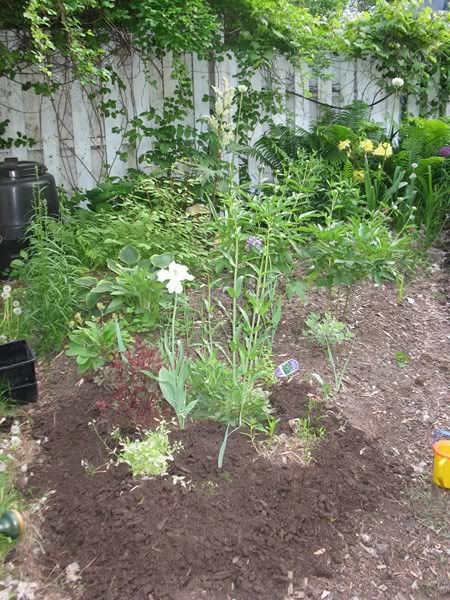 Only got around to mulching the front bit of this bed yet - oops. Ornamental rhubarb at the back is looking a little anemic - I think it might need more sun. The azalea is finally blooming, though! And peonies are also looking promising.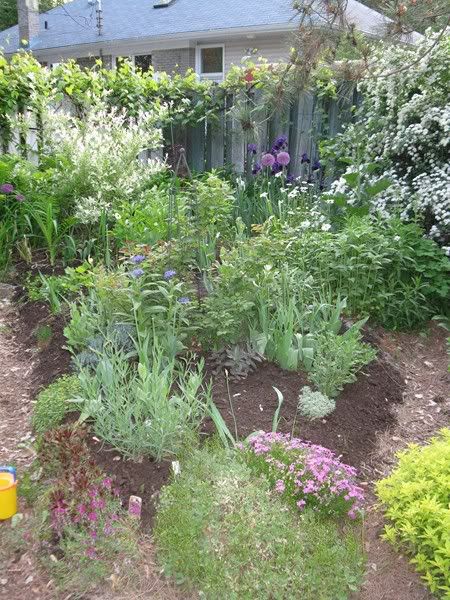 Very pleased with this bed at the moment! Especially the nice height of the irises at the back. Now all I need to do is get a rose back there that's hardy enough to actually climb above them. Need to somehow beat the daylilies back from around the japanese maple, too.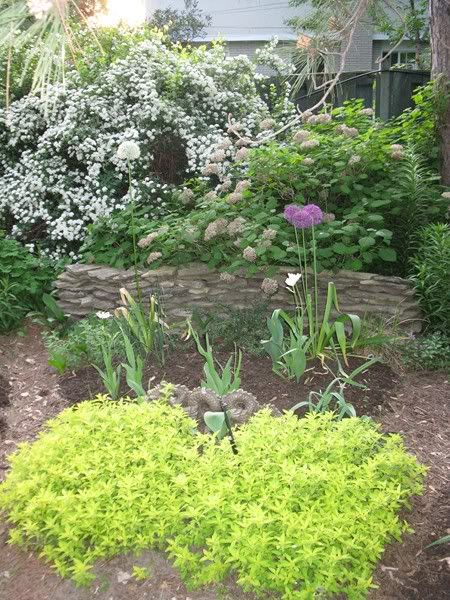 This one needs work, despite the alliums and spirea of fabulousness. The ongoing absence of the Fairy rose makes me sad. It has put out one lonely spray of leaves and that's it. And as predicted, the dragon is disappearing behind the golden oregano.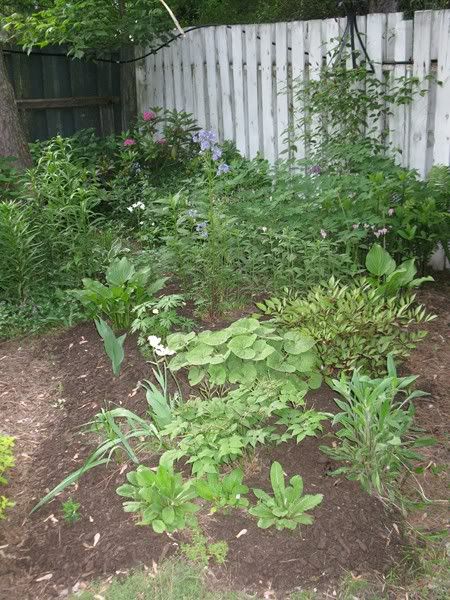 Pretty happy with this bed too, for a sprinkling of colour and a very nice diversity of shape and texture. Holy crap that Jacob's Ladder got tall. Not sure it's particularly visible here, but the clematis is about to explode with a zillion blooms, much to my delight!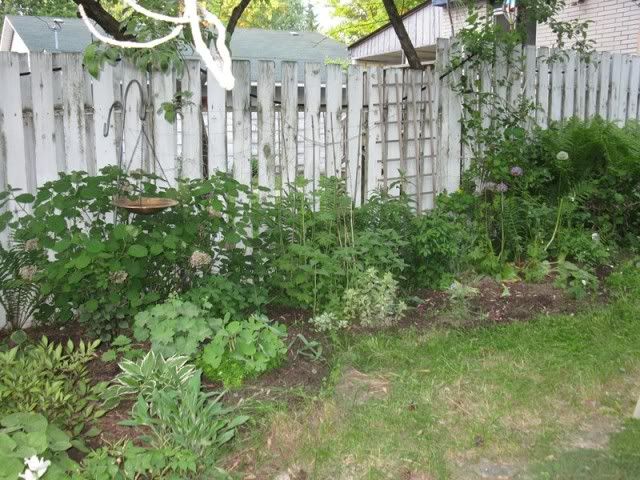 Oh, how I long to get rid of that so-called lawn. The bed is looking semi-civilized, at least, until you get to the corkscrew hazel and Ferns of Insanity.
Some details:
Azalea: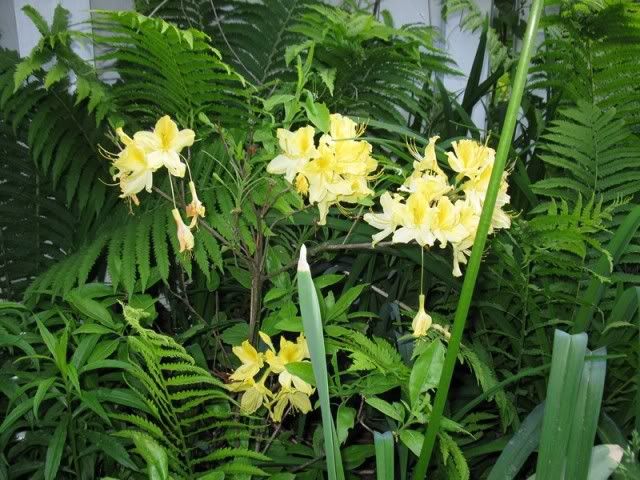 And its relative, the rhododendron: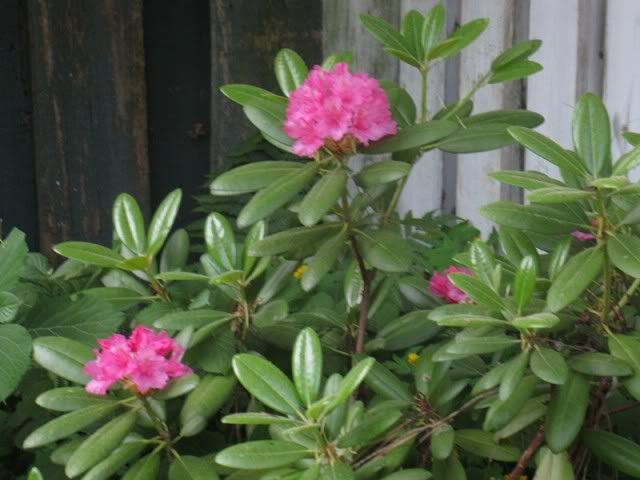 Lily patch, looking astonishingly near-pristine. Not sure whether I got the drop on the beetles early in the season, if their numbers are low from my victory last year, or if they don't do so well in a cold rainy spring...I'll take the results in any case!!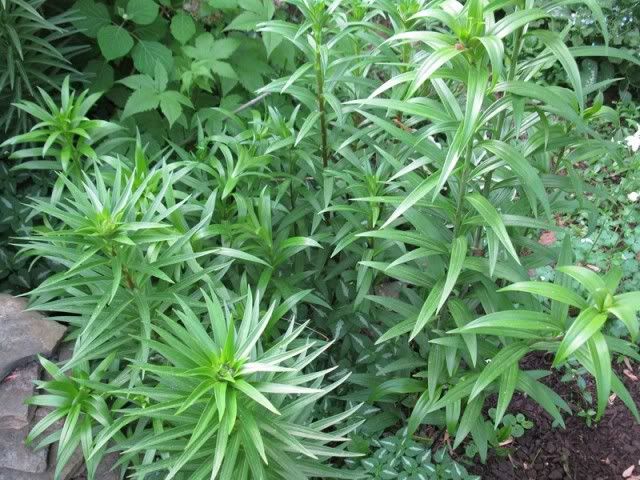 Pruning seems to have had a salutory effect on the dappled willow's variegated foliage as well as its shape and bushiness. Loving the colour this adds to the sun bed.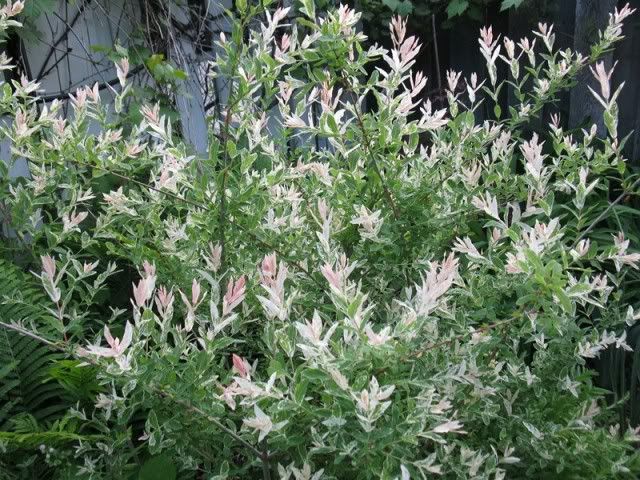 Irises of gorgeousness.