This is the first of a few picture posts I've been meaning to make but haven't gotten around to.
FRONT YARD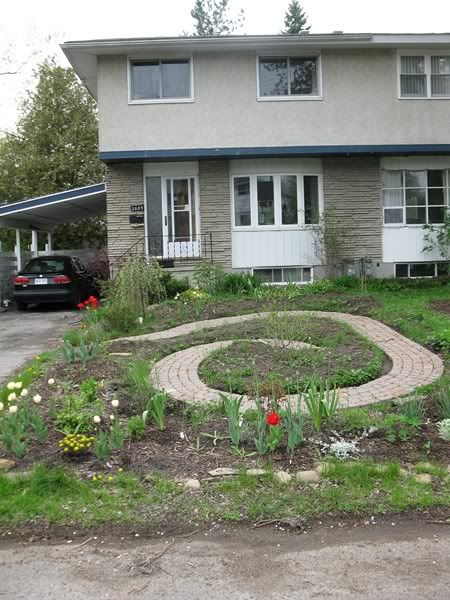 Scarlet Majesty tulips, awesome as ever: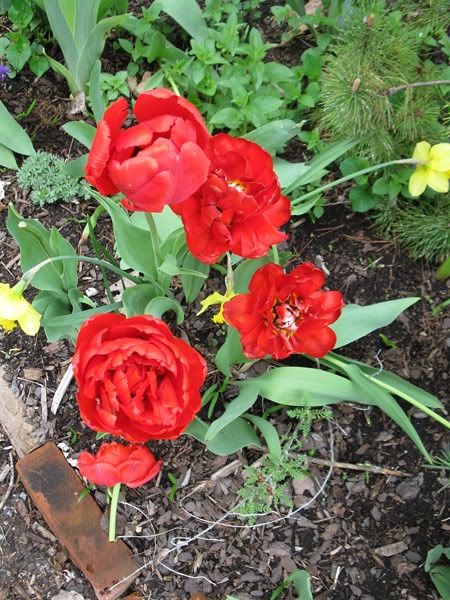 They got a little top-heavy in all the rain, unfortunately, but made a nice arrangement to dress up the kitchen for a few days: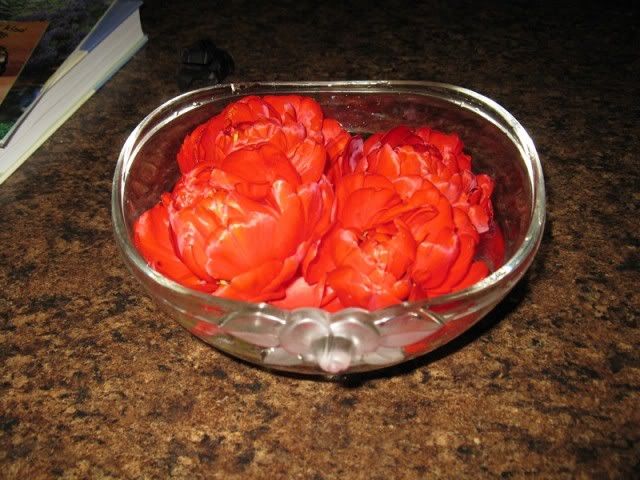 Peach Melba tulips were interesting - they started out a pale orange (as pictured here) and changed gradually to pink. Quite lovely: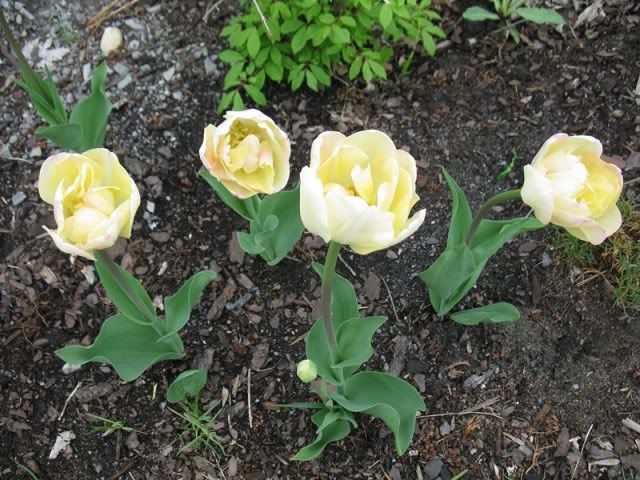 Also, I started a willow fence between me and the neighbour: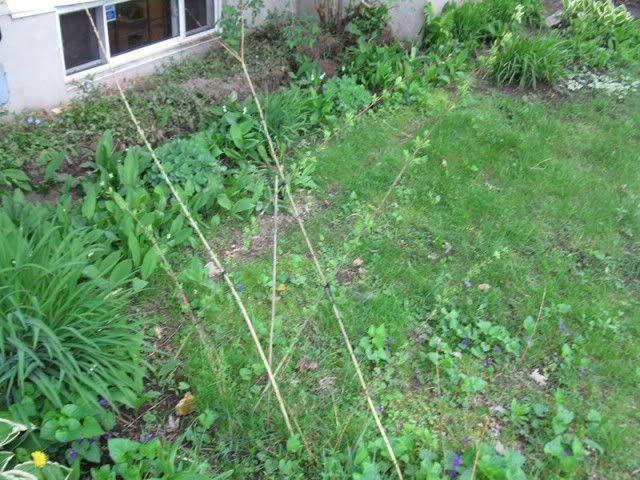 BACK YARD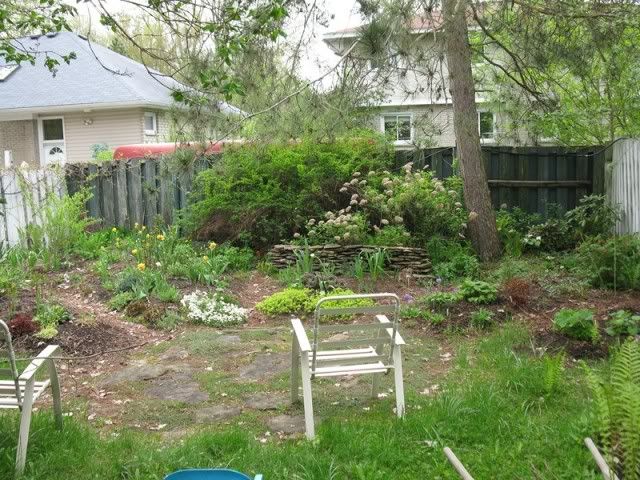 Going around the beds: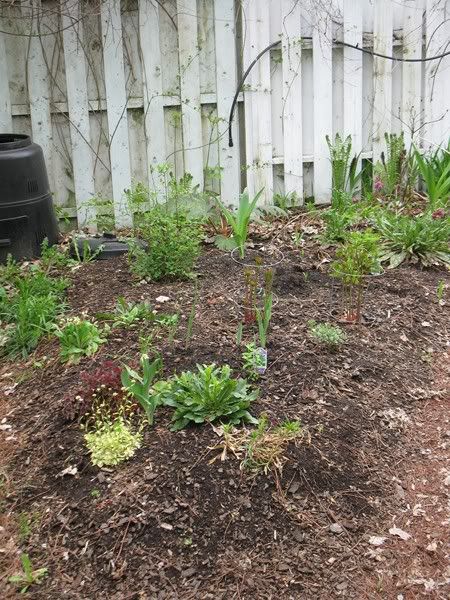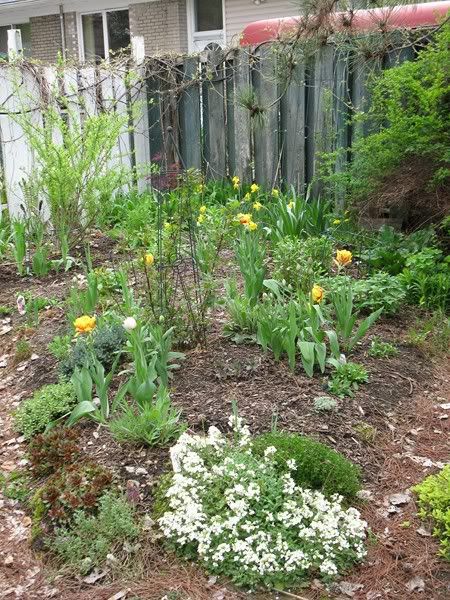 Again with the yellow tulips. Not sure if they are actually supposed to be part of the mix I ordered, or if they actually came back from last year. Oh well. At least they had some company in the daffodils.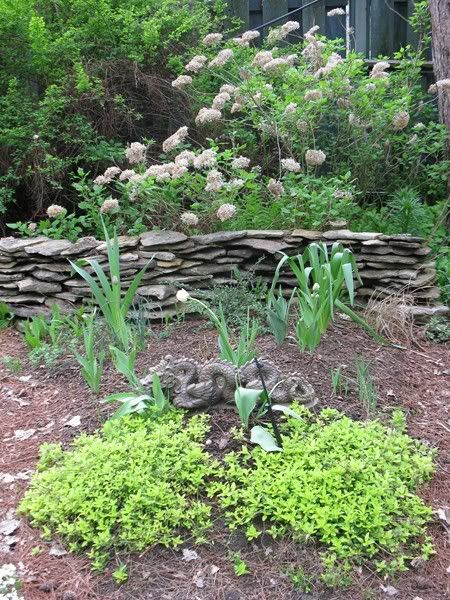 Featuring dragon statue! Don't know that this is the right place for him, though. Waiting for better inspiration to strike.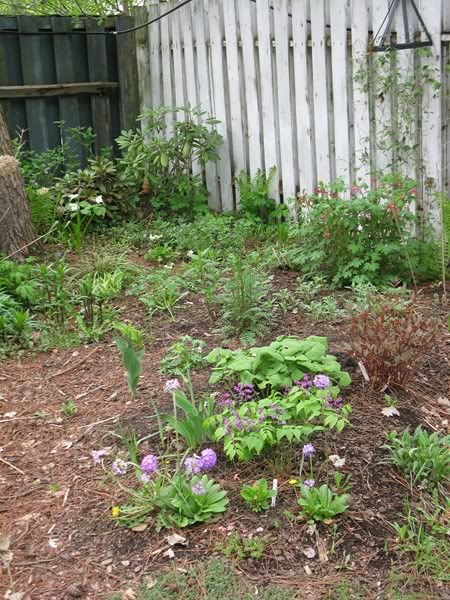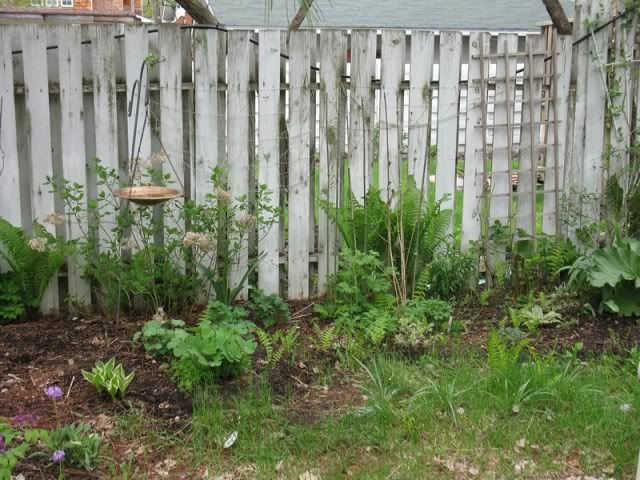 I was actually pretty pleased with the amount of early colour I got...check out for example the spring vetchling, which I had totally forgotten I'd bought, and whose violently purple flowers were a delight.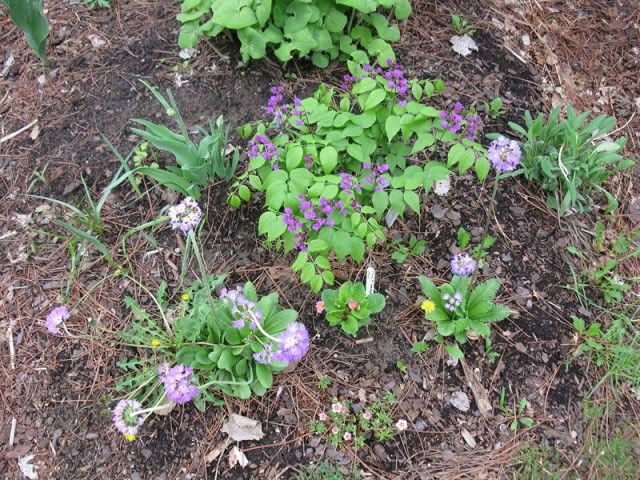 And three flowers on the Trillium this year!!