The "Bourbon" clematis had all of one bloom on it last year...and now look at it. RAWK. I think I need at least one more clematis to climb on this fence.
Peonies of awesomeness...
in the front yard: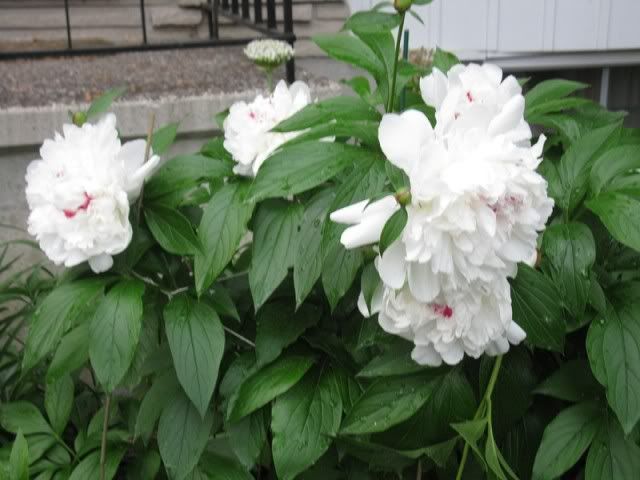 also in the front yard, on the plant I just got from my mother-in-law in the fall and was totally not expecting flowers from yet: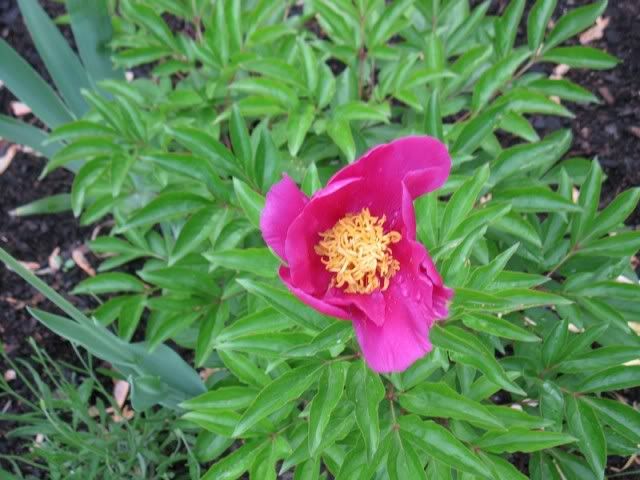 in the backyard, reaching their peak just as the front yard ones are winding down: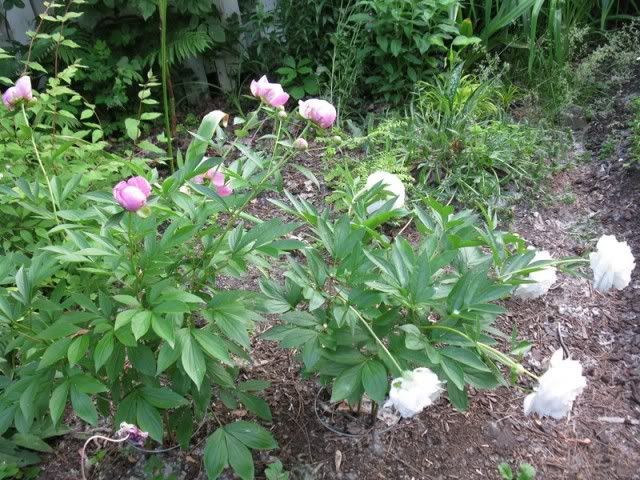 And ZOMG the crambe cordifolia decided to bloom this year! With exquisite timing, too, right after the spirea was done. Need to prune the overhanging tree branch back a bit so nothing gets in its way.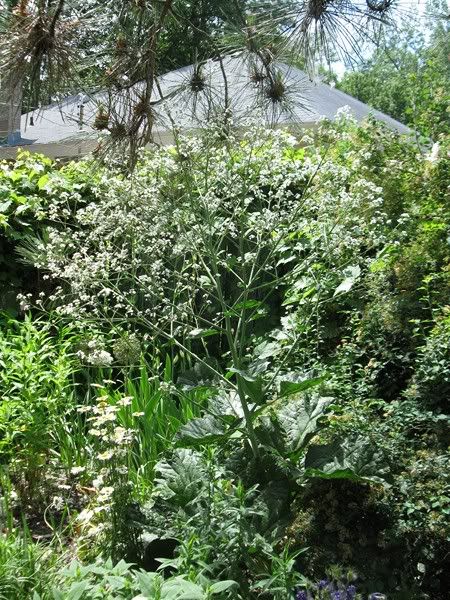 I cannot for the life of me remember wtf this is. It's from the plant sale a couple years ago, and other than the fact that it's too tall for this spot when in bloom, that's all I know.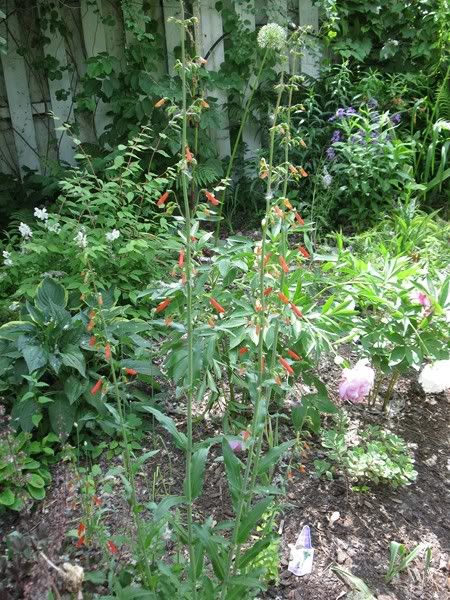 Aaaaaaand roses, or at least a sample thereof. All my Galetta purchases are blooming like mad. I'll have to ask after the slow-release fertilizer the guy said they'd been treated with.
Morden Blush, quite breathtakingly gorgeous: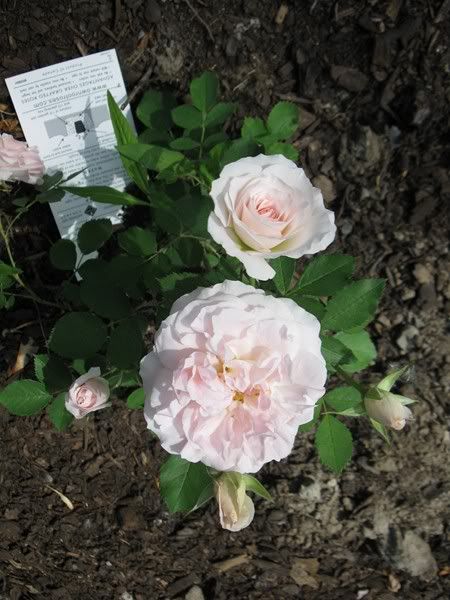 Prairie Joy, covered in blooms and buds: