ZOMG BRILLIANT GARDEN BRAINSTORM OF INSPIRATION.
Poking around for local garden blogs, I happened across
this post
, and thought that a spiral garden was about the coolest idea for a garden design I'd ever seen. So I started thinking and doodling about the front yard...aaaaaaaand...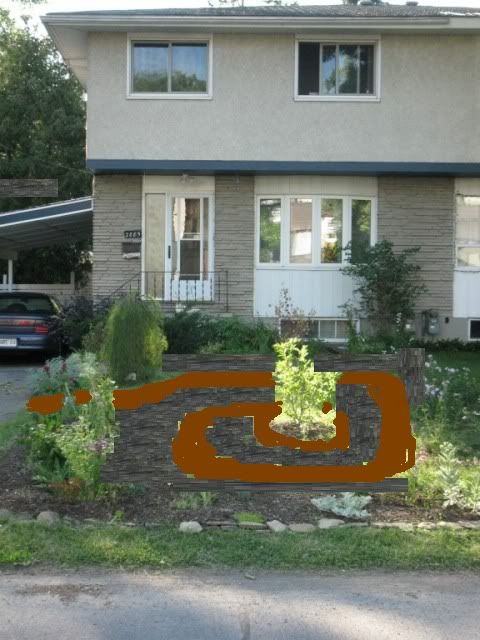 Ph33r my mad paint skillz! I even managed to copy and paste the dirt all over the yard to illustrate the elimination of grass. But yes! A spiral path - possibly made out of reclaimed brick - would bring the existing beds together beautifully, I think!