Here's an overall pic for September, just for the record: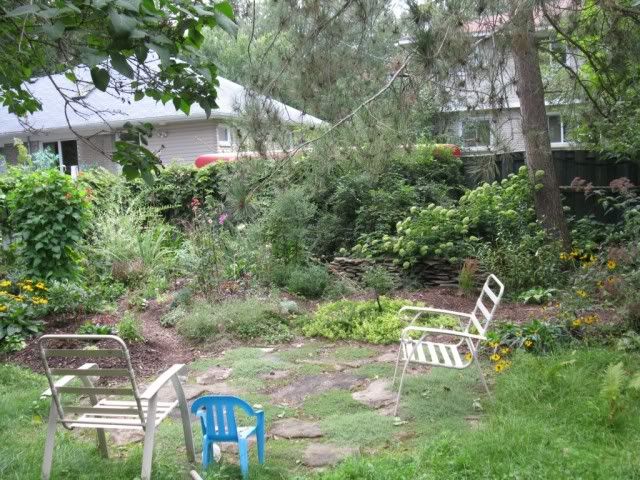 And some documentation of the rosesplosion: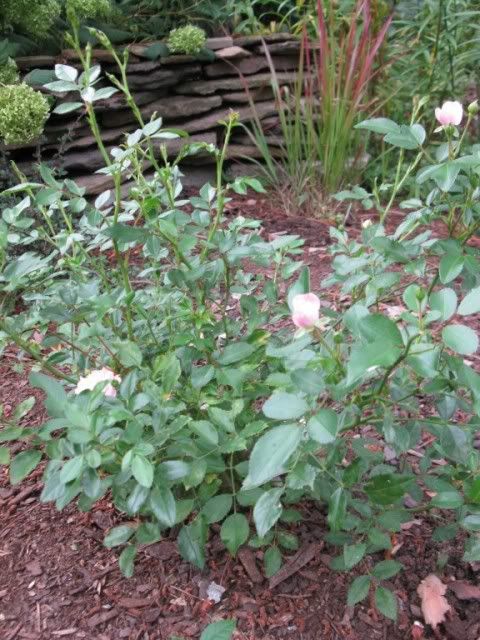 Stoopid flash lighting - you can really see the buds in this one, though.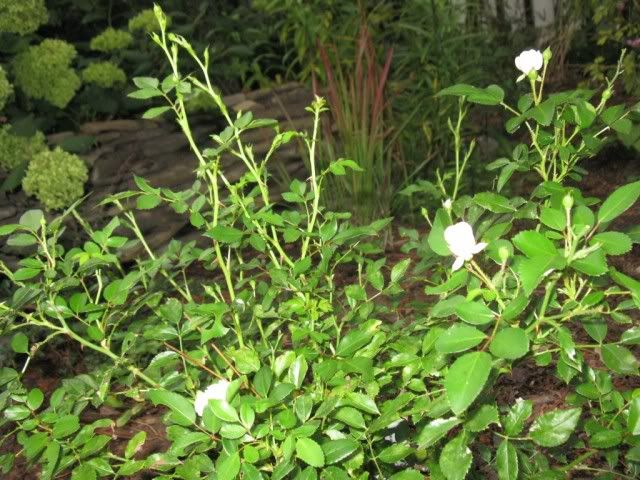 Prairie joy rose, finally somewhat resembling a shrub.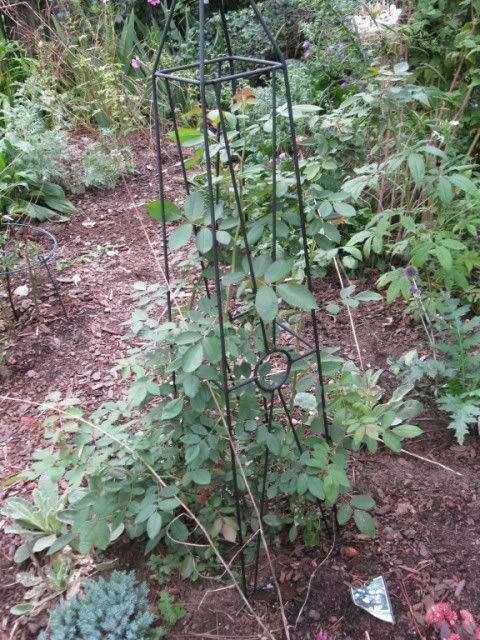 Also, because I am sick to death of the weedy, crappy lawn back here, this is what I've been thinking we should replace it with (as close as my mad Paint skillz can render it, anyway).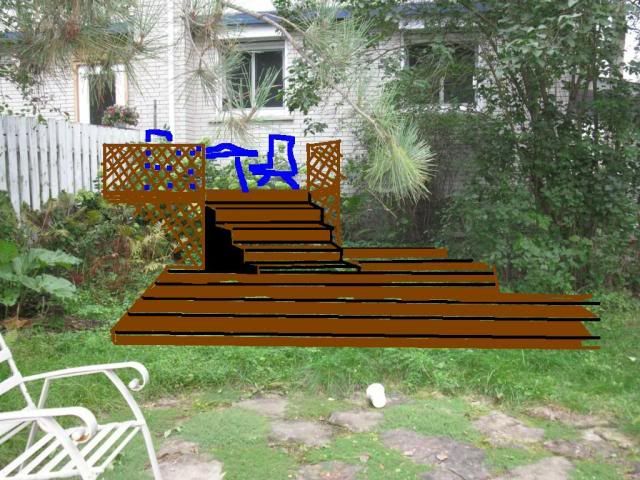 Basically: a little corner deck enclosed by lattice with stairs leading down to a larger, lower deck that would leave no more than a strip of grass around the edge of the patio. And even that maybe I would convert into a planted border. What say you, internets? Would it mess with my riotous secret-garden aesthetic to have something so structured and rectilineal taking up half the yard? And maybe I'd be wiser to leave the lawn there for kids to play on...but then by the time we can afford to do this our kids will probably be old enough not to need the lawn anymore anyway :P Considering that we'd need to cut a door opening into the exterior wall and I'd want to do the whole thing in cedar, this is kind of a big-ticket renovation...$7500 at least, I'd guess, and probably more. And it would be strictly mad money, because there's no way we'd get that kind of $$ back from resale.
One way to make it a little breezier/more romantic would be to have...not a roof, precisely, but an arbour-type structure around the top section, which could have virginia creeper and clematis growing up it and from which one could hang billowy canopy/curtains and a candle-chandelier. Although again with the $$. Not as bad as roofing it over entirely, though.