Time for a picture post!
The sun bed, with the cosmos looking particularly wild and woolly.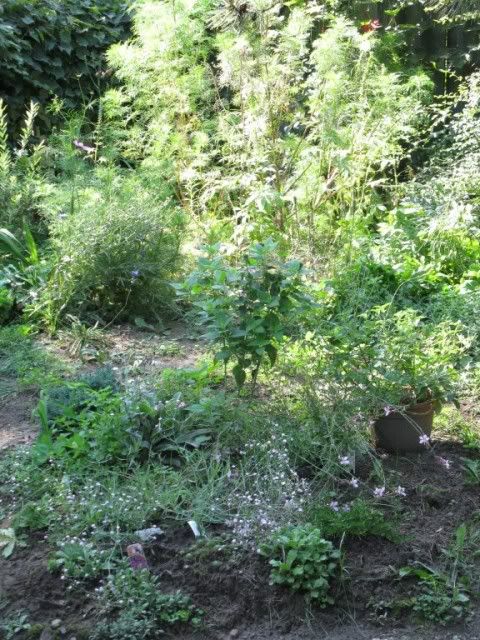 The wall bed, with the golden oregano going berserk (compare with the freshly planted stuff among the pictures
here
). Now THAT's groundcover. The delphinium has withered to a bare stick, but the internets assure me that this happens sometimes when it gets hot and that it will be back in force next year.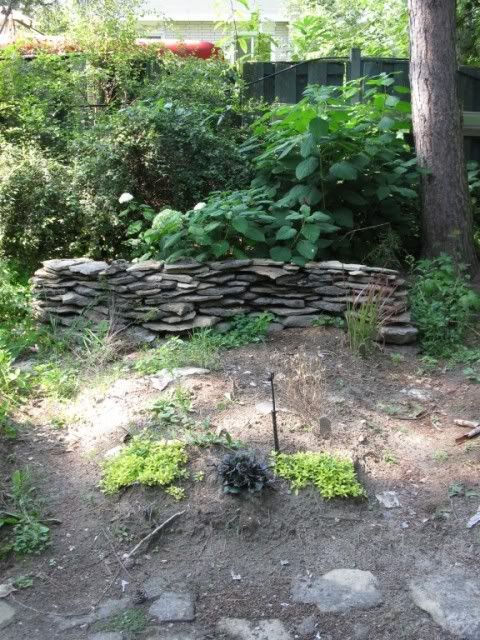 The corner bed, with bleeding heart moved, rhododendron and sedge grass planted, and weeds beaten back. Again,
compare
. Looking at least slightly more civilized, eh? I just have to wreak further havoc and devastation on the celandine that's raging along the fence.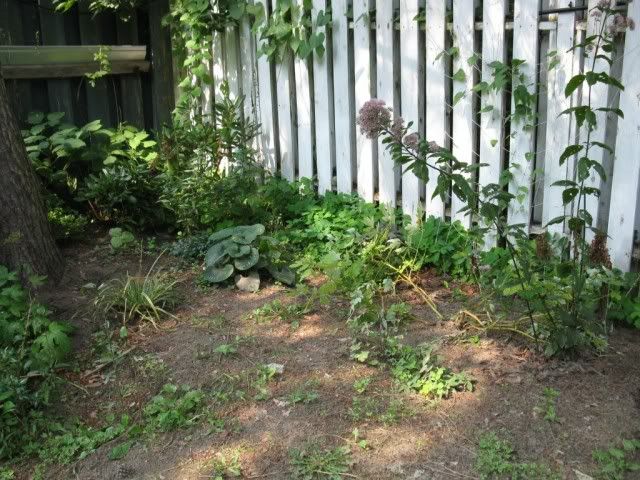 Now blooming:
The gypsophila has gotten a second wind and is blooming all over the place.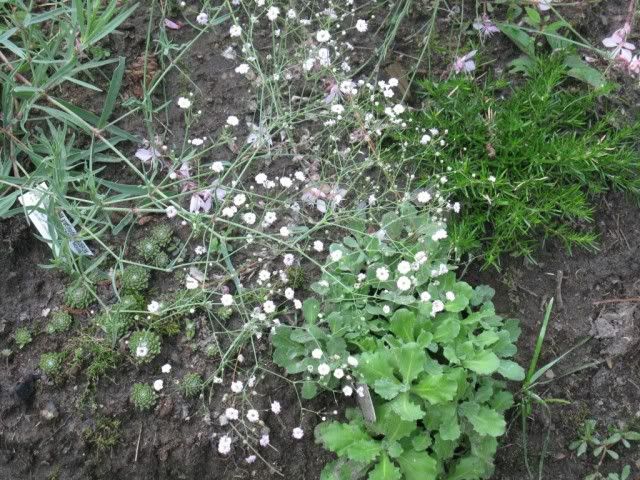 Surprise! It turns out I did actually manage to plant some cupid's dart. They looked very much like the bachelors' buttons as seedlings, so I planted them all together. I'd been wondering why these weren't getting as tall as the other ones.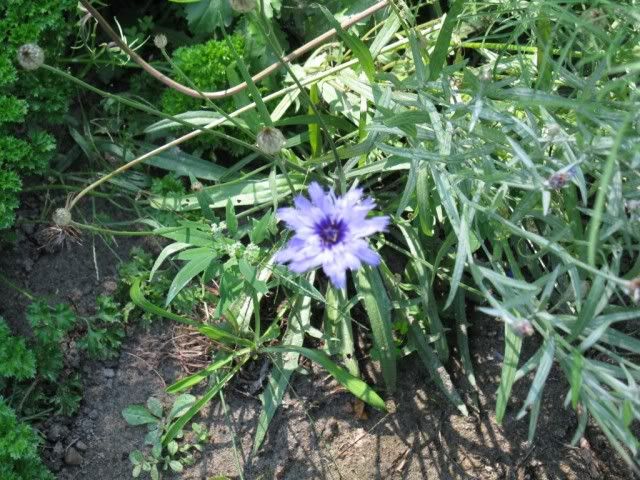 One of the heleniums shriveled up and died - we'll see if it comes back - but this one's doing fine.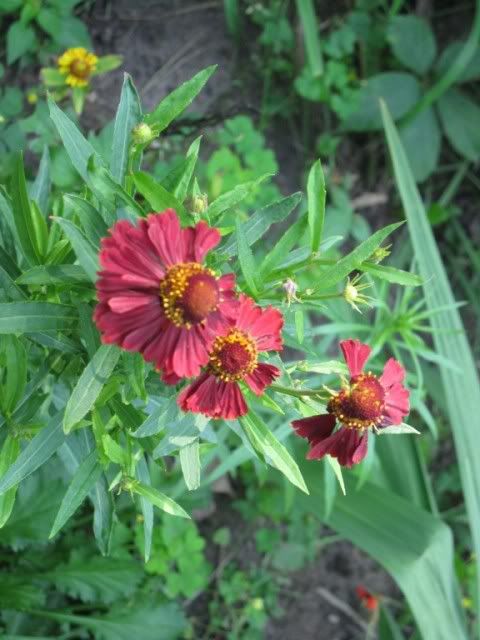 And here are the asters. They start out white and then get gradually more purple as the flowers open more.