Before (in the fall):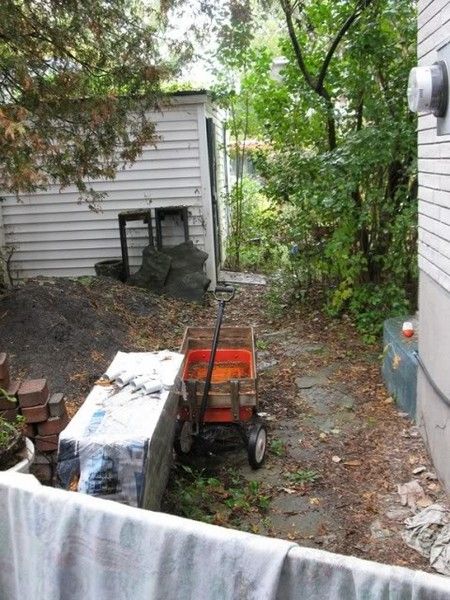 After: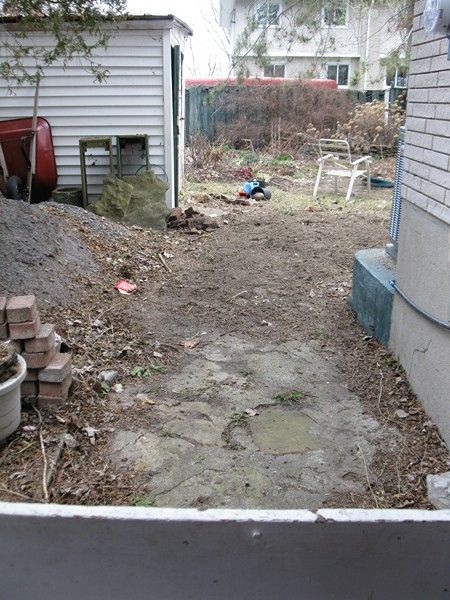 Looking at this confirms for me that I at least liked the sense of enclosure/surprise the lilac generated by mostly hiding the garden from view. Going straight in the way it does now seems bland. But what to do instead???
Fine Gardening has a shot of a lovely side yard along the same lines, albeit a little longer; the path ends in a big japanese-style arbour and gate. I'm not a fan of that style, but could I do some sort of arbour or hardscape entrance by the shed, or would that be silly/redundant, given the (admittedly not exactly stylish) gate into the carport?
Entrance viewed from the other side: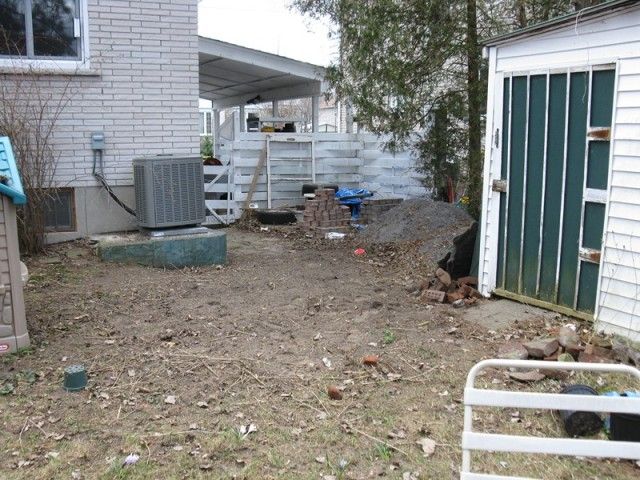 Ugly-ass air conditioner needs to be hidden somehow, too. And an additional problem:
Big-ass swath of bare shady dirt, aka weed factory. I mean, my eventual deck would cover it, but that's not happening this year (to put it as optimistically as possible). If worst comes to worst I'll just throw a pile of mulch over it, but bleh.
Preliminary scribbly brainstorming for what I might do:
For this spring, anyway:
Possibly: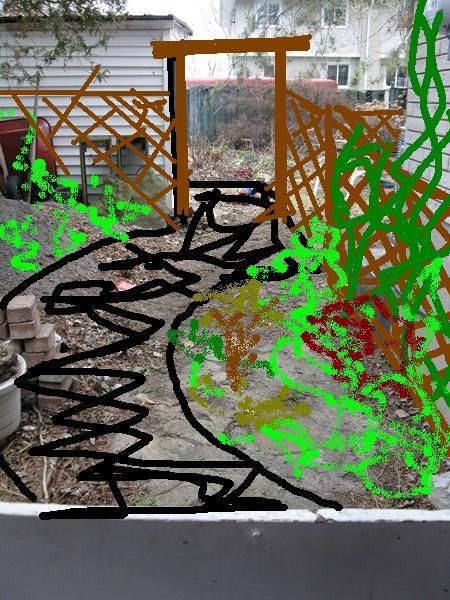 From the other side: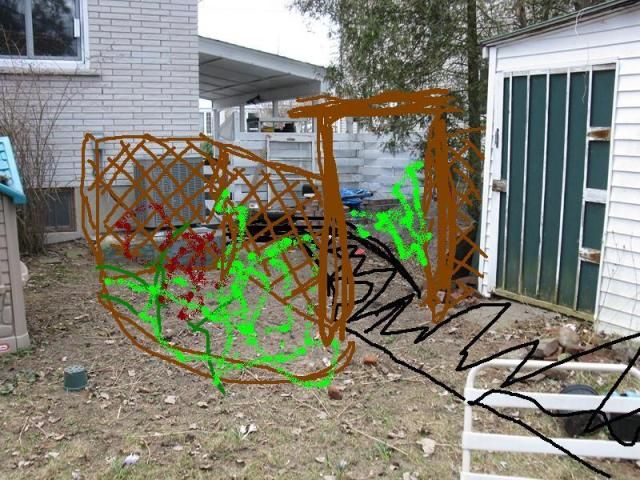 Which eventually would become: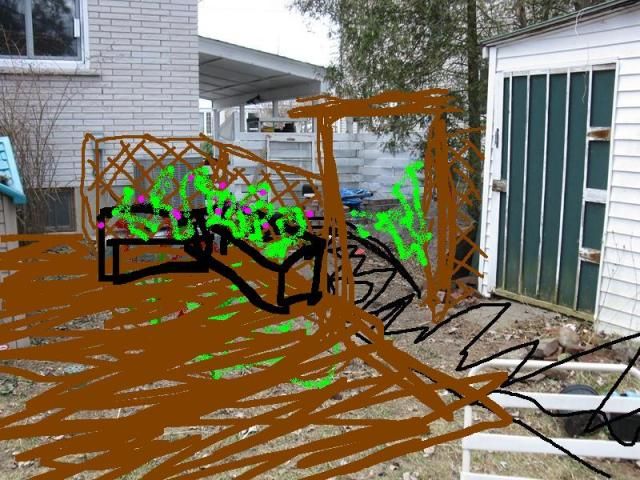 I had schemes for a japanese maple back here -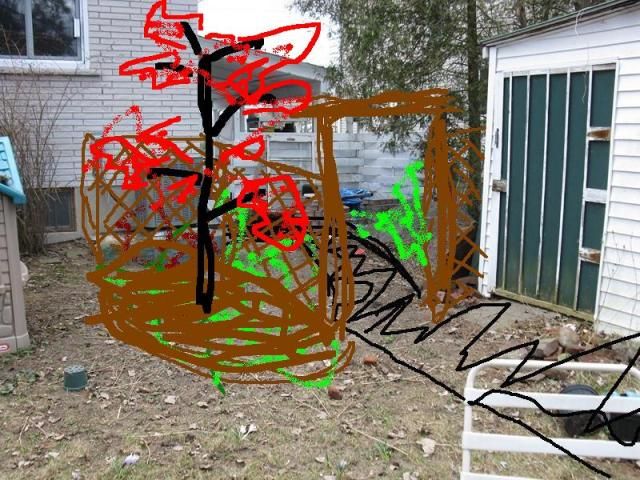 - but I'm not sure how the eventual deck would fit around that.
Please weigh in intarwebz! Other ideas??