Behold: results of the fall's mad landscaping adventure!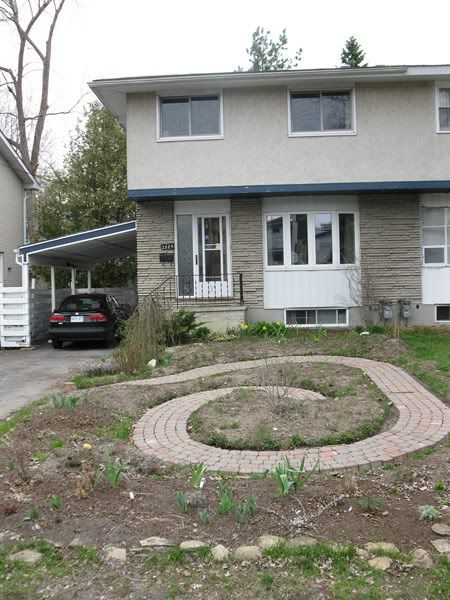 Still need to sweep stone dust and sand between the pavers and put in the concrete toe. I am ever hopeful that I might conceivably get this done before baby #2 arrives in July.
Eremurus! Ahahahahahahahahaaaaaaa! And two of the three have TWO leaf spikes coming up - if that ends up meaning two flower spikes I will faint dead away from delight. Then again I will probably do that if they bloom at all.
In the backyard, meanwhile: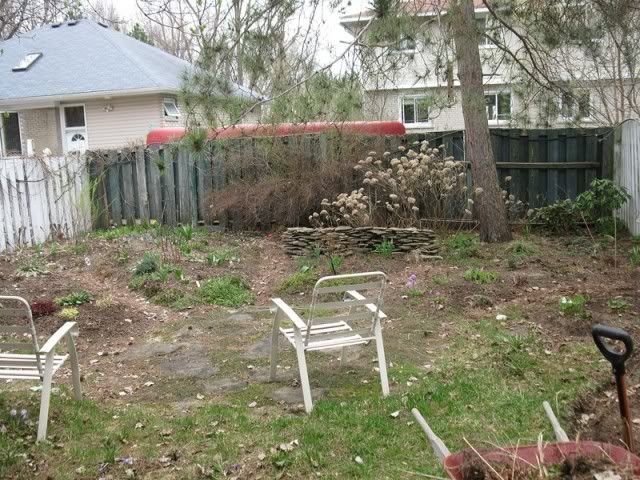 Not much to look at yet at this time of year, but I can already tell it has increased in gorgeousness. In my spring cleanup I have tried to sweep the pine needles onto the paths so as to make a nice thick (and somewhat contrasting) mulch. We'll see how that works out, but if it actually deters weeds I'd be glad to have a use for the stuff, because the tree certainly sheds enough of it.
Details of the beds, mostly just for posterity at this point, I might come back and add ruminating at some point when it's not almost 11 p.m. on a work night: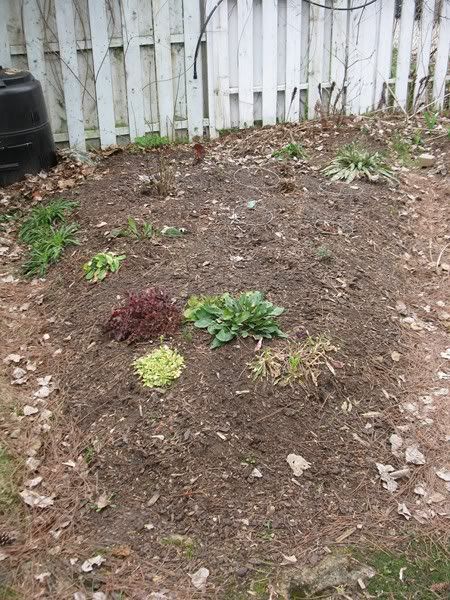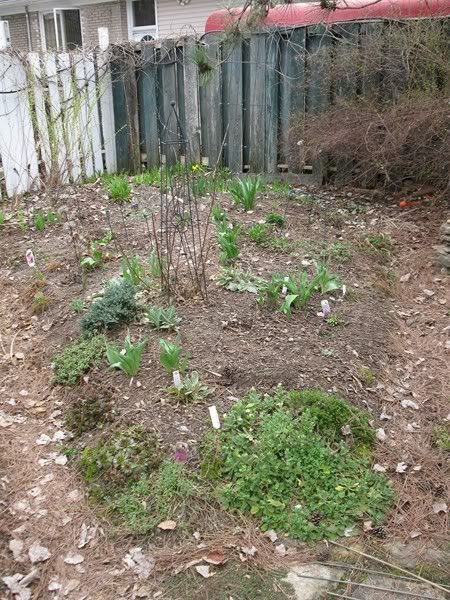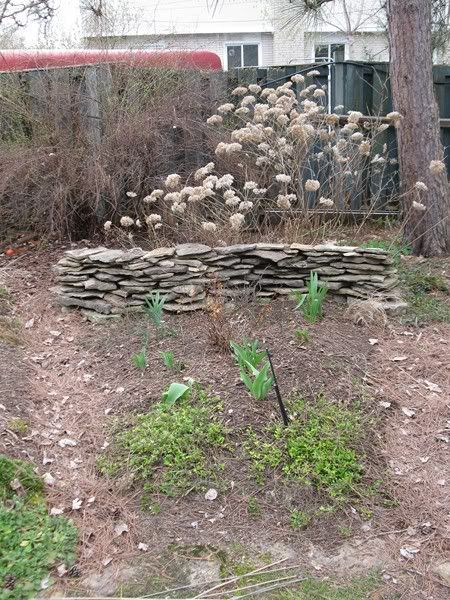 One note I will add here, regarding the lily patch: I raked as many pine needles out of the area as I could and doused everything with neem oil. Result: ~10 lily beetles were disturbed out of their hiding places and hunted to their doom. IT STARTS. Siiiiiiigh.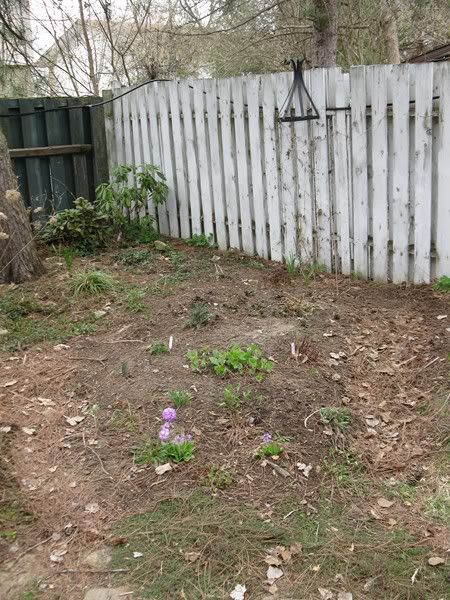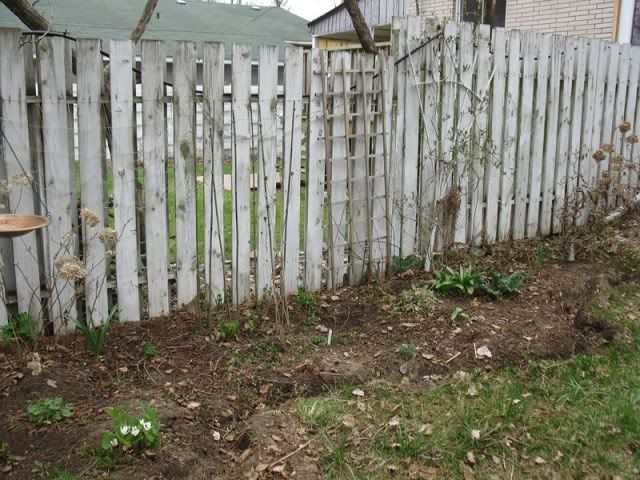 Behold the trench!
Aaaaaand one detail: bloodroot, very briefly (and rather gorgeously) in flower.