Progress!! Bwahahahahaaa!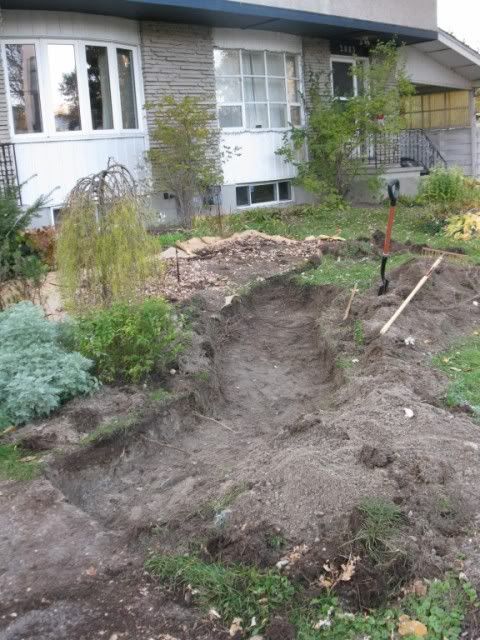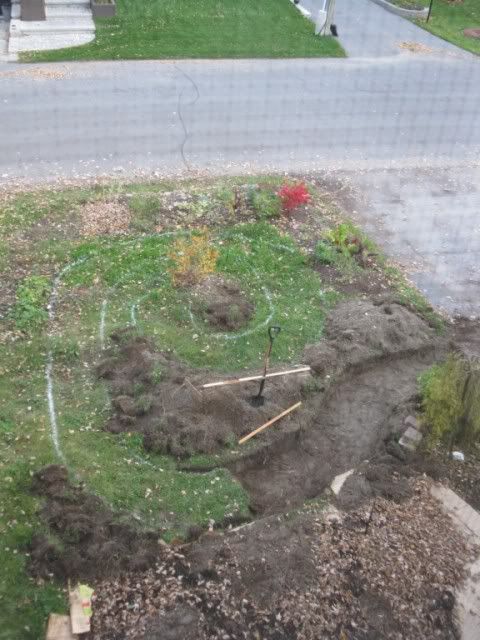 This is about 1/4 of the path, I think, and it took me about 2h to excavate...so naptimes over this weekend and next ought to be enough to have it done and ready to fill. Although tomorrow it's supposed to rain - dammit. Hopefully it will keep to a drizzle in the early afternoon.
Also, while browsing usedottawa.com, I came across an ad for a pile of Fine Gardening magazines. When I responded, it turns out they also had a stack of Canadian Gardening issues for sale. 90 new garden magazines - RAWK. If I restrain myself to one magazine a day, this will
almost
keep me in garden daydreaming material through the whole winter. I don't know if I have such ninja-like willpower in me.