Spring is early this year by a good month. I am having trouble finding this as creepy as I probably ought, because LOOK!
FRONT YARD
Overall view: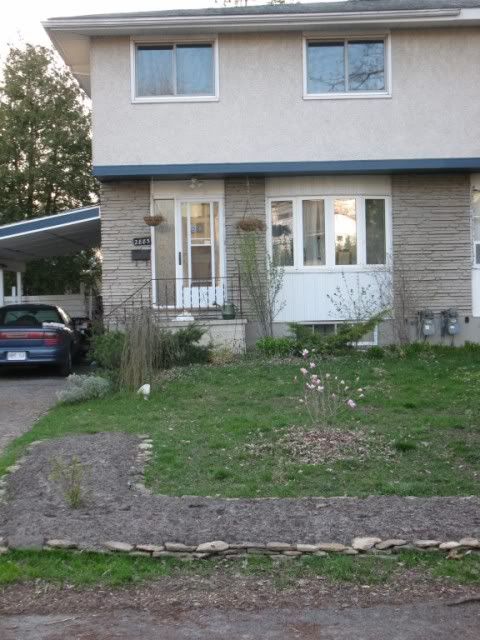 The magnolia is stunning.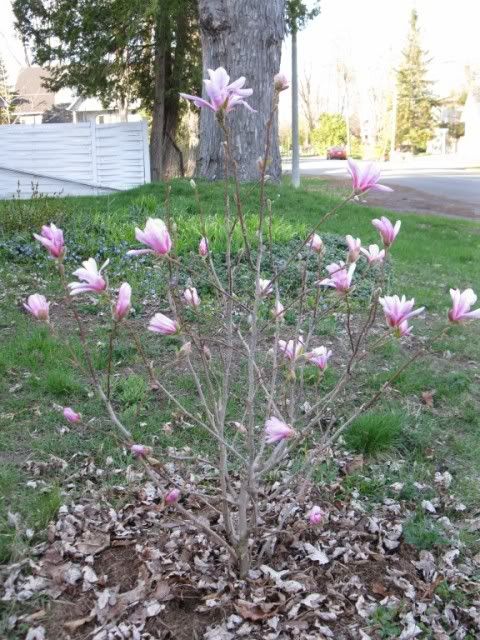 The lawn reseeding has accomplished something? I guess? I hope this is grass or clover sprouting and not hellacious weeds.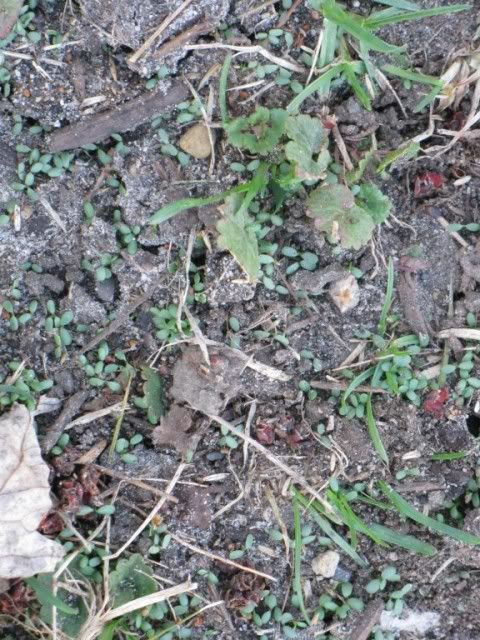 Peonies coming back. Hopefully they will bloom this year. I don't THINK they're planted too deep - buds did form, they just shrivelled up and never opened. I suspect all the rain last summer may have provoked fungus of doom. Who knew peonies were so persnickety??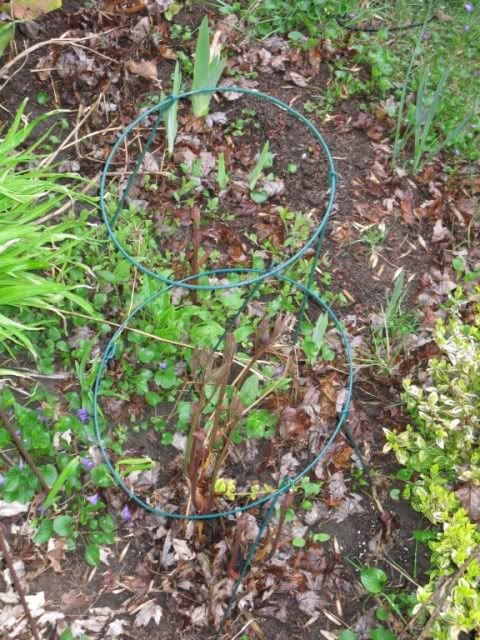 Behold the tulips! And irises! And my swank repurposing of old bricks from the backyard!
BACK YARD
Overall: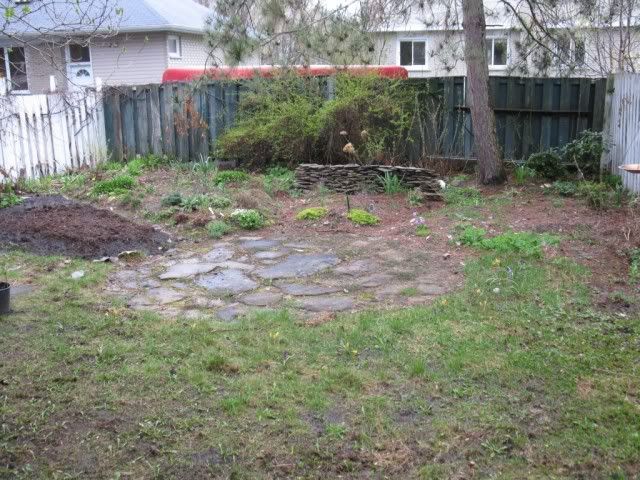 Compare to this time last year. See what I mean about spring arriving early this year? This photo is nowhere near as green. Also nowhere near as AWESOME. HAHAHAHAHAHAAA.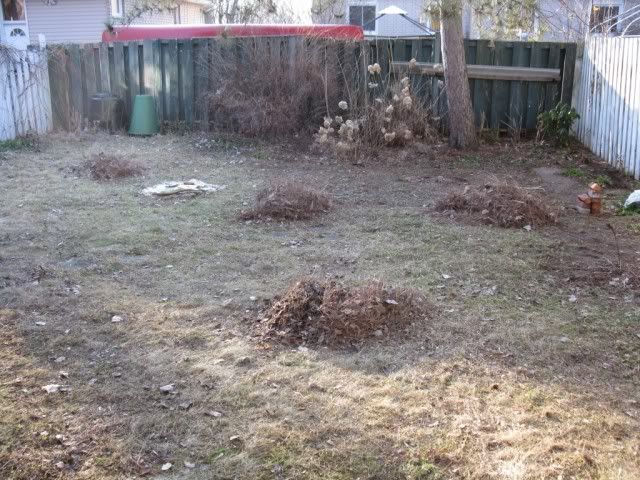 Primroses, as promised by the garden magazines, are lovely, and super-early bloomers. I think I have to track down some more of these.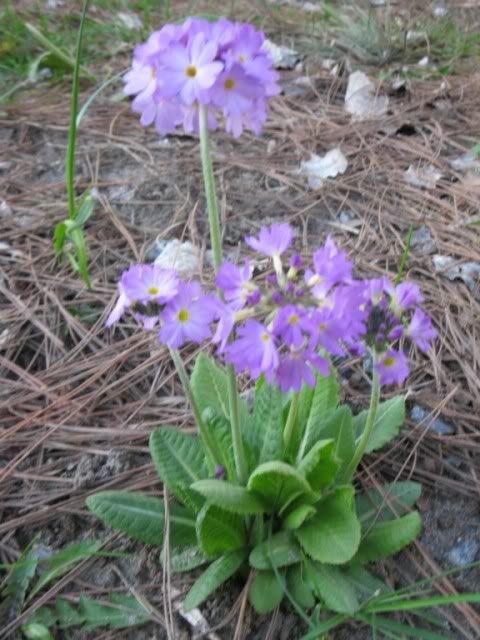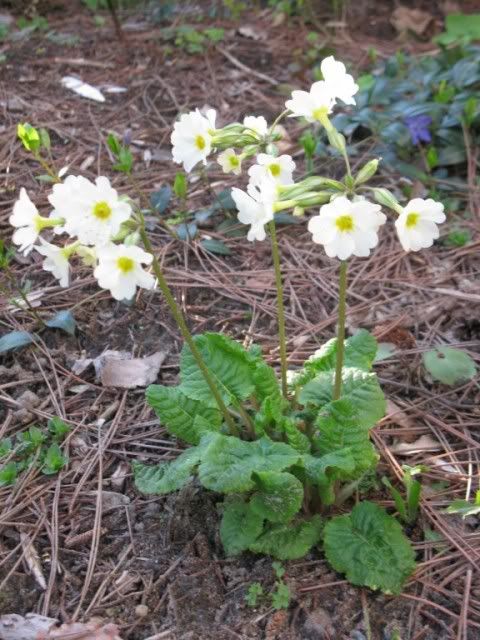 The bloodroot is coming back, as is the sweet woodruff, but I see no ginger nor solomon's seal back here yet. Hmmmm.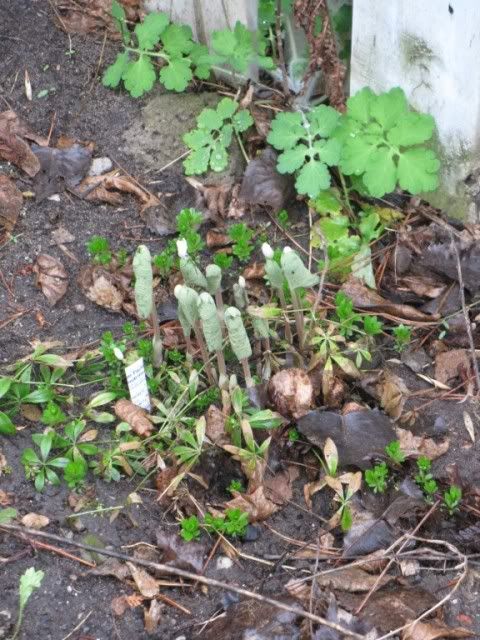 I see three buds here. I'd dismiss it as a random freak of nature but it's not the only one. WTF?? Since when do tulips do this?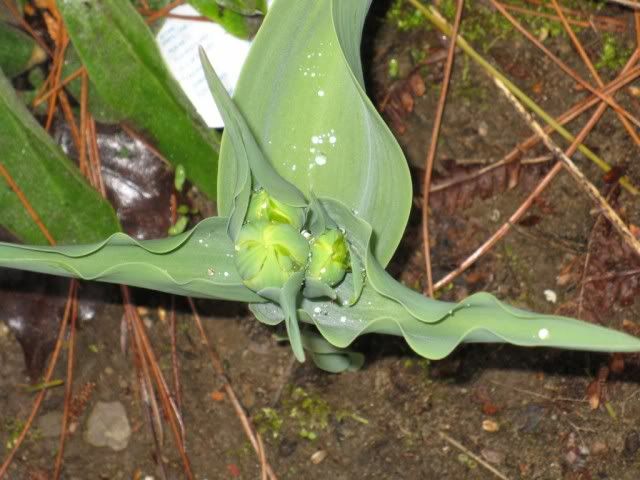 Look, it's the transplanted rose! I didn't kill it! Indeed it seems pretty happy in its new sunny spot. Just have to get something to prop it up - a nice obelisk type structure, maybe.